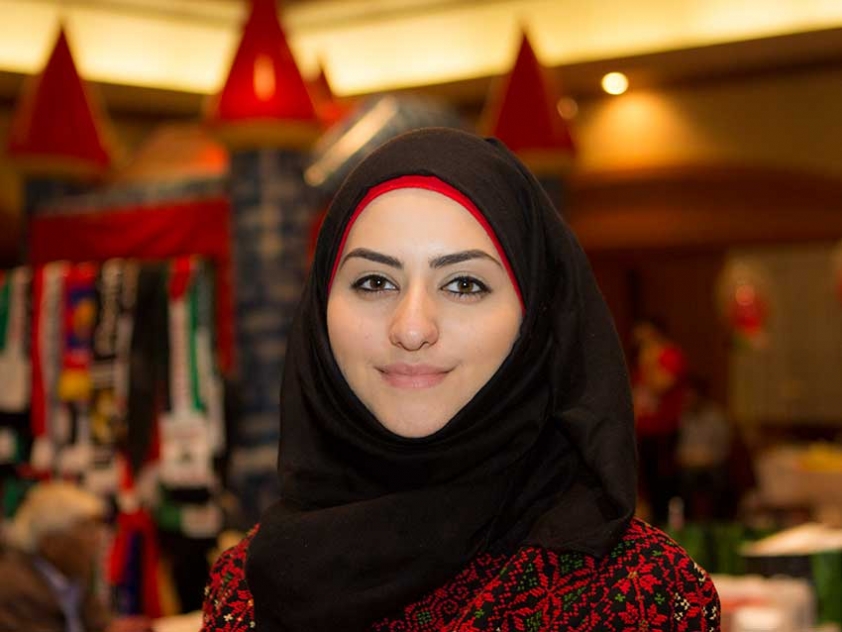 Hind Al Hassoun at the Arabian Canadian Bazaar on January 18 2015.
Ibrahim Alghazali
30
Jan


2015
What Do You Want The World To Know About Arab Culture? - Hind Al Hassoun
Written by Muslims of Ottawa
What I want people to know about the Arab culture that it's not ISIS. The Arab culture is not angry men on TV or angry men oppressing their women. The Arab culture is one of the most beautiful cultures in the world! The Arab culture is all about generosity and hospitality. It is about caring and loving your family and friends. The Arab culture is about having huge dinner parties every week because you feel like it. Last thing I want to say for all the non-Arabs, is please visit an Arab country or read about one, you'll know it is better than what the media portrays.
This article was produced exclusively for Muslim Link and should not be copied without prior permission from the site. For permission, please write to info@muslimlink.ca.