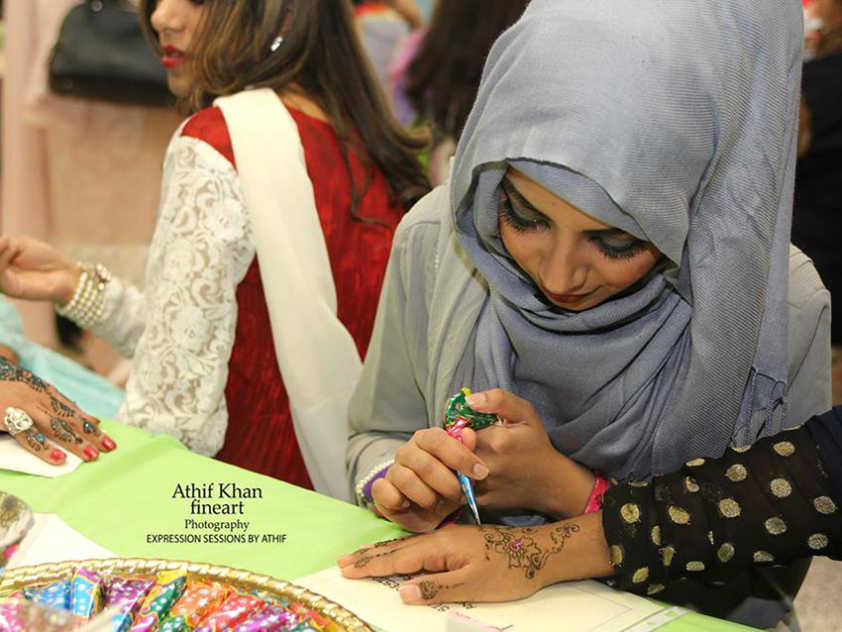 15
Mar


2014
Sana Khan began shadowing experienced henna artists at age 21. Within a few years, she had co-founded a business. Now, at 24, she's launched her solo career and is hoping to profit from increasing demand.
Traditionally henna tattoos are worn by women from South Asian, Arab, and African backgrounds for celebrations such as Eid (Islamic festivals). Elaborate henna ceremonies often form part of wedding celebrations as well.
In Ottawa, the seasons for henna is typically in the spring, summer, and fall months. But with the popularity of henna across cultural boundaries, Khan predicts that henna will become a year-round business. "The number of responses I'm getting for henna is growing. It's grown in the past two, three years."
Another change is that henna is no longer confined to wedding decorations on brides "It's more than art, it's fashion now," shares Khan. It's not unusual to see the traditional motifs used in henna tattoos on cakes, candles, and cell phone cases.
With her particular style, Khan has taken henna a step further by creating art pieces on canvas, wood, and glass using actual henna paste.  
"If you're good at drawing, if you're good at painting, it helps a lot in the creativity of the design," she explains.
Henna tattoos have become a mainstay of festivals in Ottawa, and communities new to henna are embracing this ancient art form whole-heartedly and taking it in new directions. One of the more unusual henna requests that Khan fulfilled was henna for a Carleton Raven's fan who wanted the team logo emblazoned on her cheek.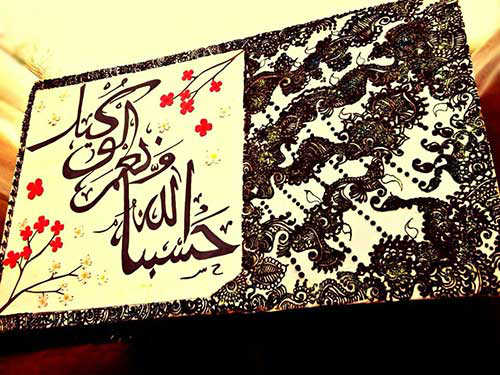 Khan presented on the art and tradition of henna at the invitation of the Iraqi and Egyptian embassies. She also participated in fashion shoots with award-winning Ottawa wedding photographer, Barbara Ann Scott.
To learn more about Sana Khan visit her Instagram page or send an e-mail to This email address is being protected from spambots. You need JavaScript enabled to view it.
7 Facts about Henna
Henna"
Is a reddish-brown dye made from the crushed or powdered leaves of the henna plant, a tropical shrub.
Has been used to colour the hair and skin for over 6,000 years!
Forms the deepest colour on the thickest layers of skin on the body: the soles of the feet and the palms of the hands
Is worn by Non-Muslim communities in traditional henna areas for festivals and celebrations such as Diwali, Karva Chauth, Nowruz, Purim, and Passover.
Was used by Lucille Ball to create her iconic red hair. She was originally a brunette!
Is thought to have been popularized in 1800s Europe by opera singer Adelina Patti.
Darkens with steam, heat, or eucalyptus oil, leading many a bride to stand with hands outstretched over a heat source or to dab Vicks cautiously onto her henna tattoos.
This article was produced exclusively for Muslim Link and should not be copied without prior permission from the site. For permission, please write to info@muslimlink.ca.