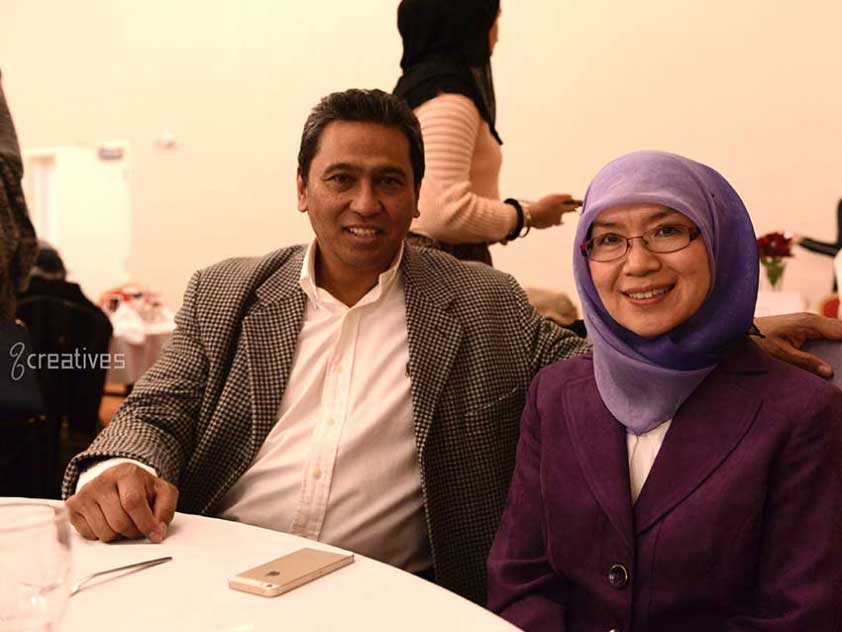 abcreatives
01
Nov


2014
"We met at Brock University in residence in our first year. I thought he was Spanish or from some other country, definitely not from Singapore. And I was the only person there from Macao. Marriage has its moments. Its ups and downs. But now I really understand why marriage is half your faith. I love that he does all the groceries and has done most of the cooking for the last three years. Even after 30 years and all that I know [laughs], I wouldn't change him."
~ Amelia (with Zainudeen) at the Intercultural Dialogue Institute

Muslims of Ottawa is a photographic representation of the diversity and humanity of our community. The project is two-fold: (1) We want to share and document the broad array of cultures, lifestyles, professions and other defining features of Muslims in Ottawa and (2) we want to hear from members of the community in their own words. This project is a partnership between Muslim Link and abcreatives. It takes its inspiration primarily from Humans of New York, but is also influenced by loveOttawa and Somali Sideways.
This article was produced exclusively for Muslim Link and should not be copied without prior permission from the site. For permission, please write to info@muslimlink.ca.