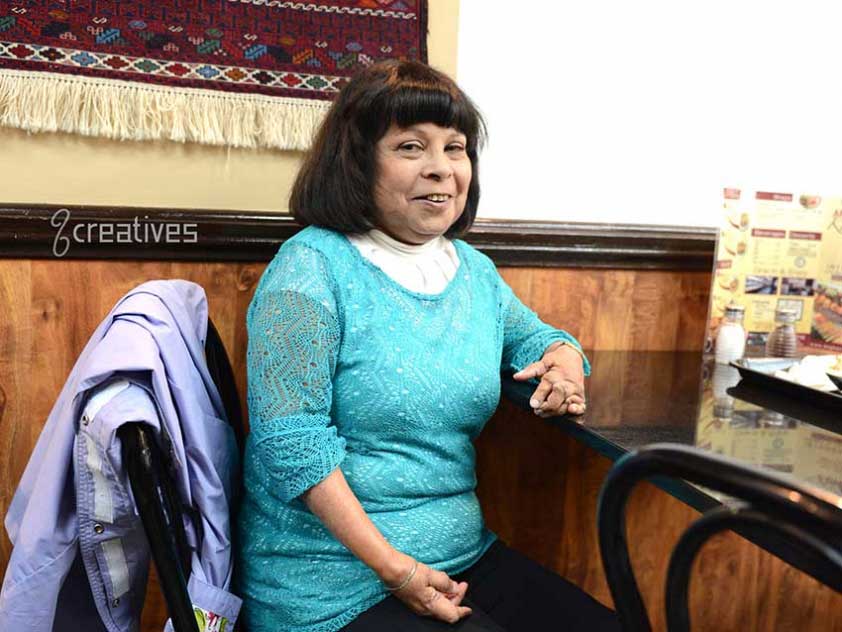 abcreatives
11
Nov


2014
"I have never felt held back by my condition." - Bibi Majeed
Written by Batoul Hussain
"I was born in Georgetown, Guyana. I have had Rheumatoid Arthritis since the age of 6 and was diagnosed at age 10. I grew up with a condition but it never held me back. I like studying and education – I have a degree in psychology, I'm continuing with another degree and I'm working full time in the government [laughing]! I'm pursuing my second degree in sociology and anthropology and I'm really enjoying it. I'm a strong advocate for education. I have never felt held back by my condition and I hope I can be an example for others. Like they say, if you put your mind to it, you can achieve anything!... Make sure you tell them that I'm a very independent person!"
~ Bibi Majeed
***
Muslims of Ottawa is a photographic representation of the diversity and humanity of our community. The project is two-fold: (1) We want to share and document the broad array of cultures, lifestyles, professions and other defining features of Muslims in Ottawa and (2) we want to hear from members of the community in their own words. This project is a partnership between Muslim Link and abcreatives. It takes its inspiration primarily from Humans of New York, but is also influenced by loveOttawa and Somali Sideways.
This article was produced exclusively for Muslim Link and should not be copied without prior permission from the site. For permission, please write to info@muslimlink.ca.