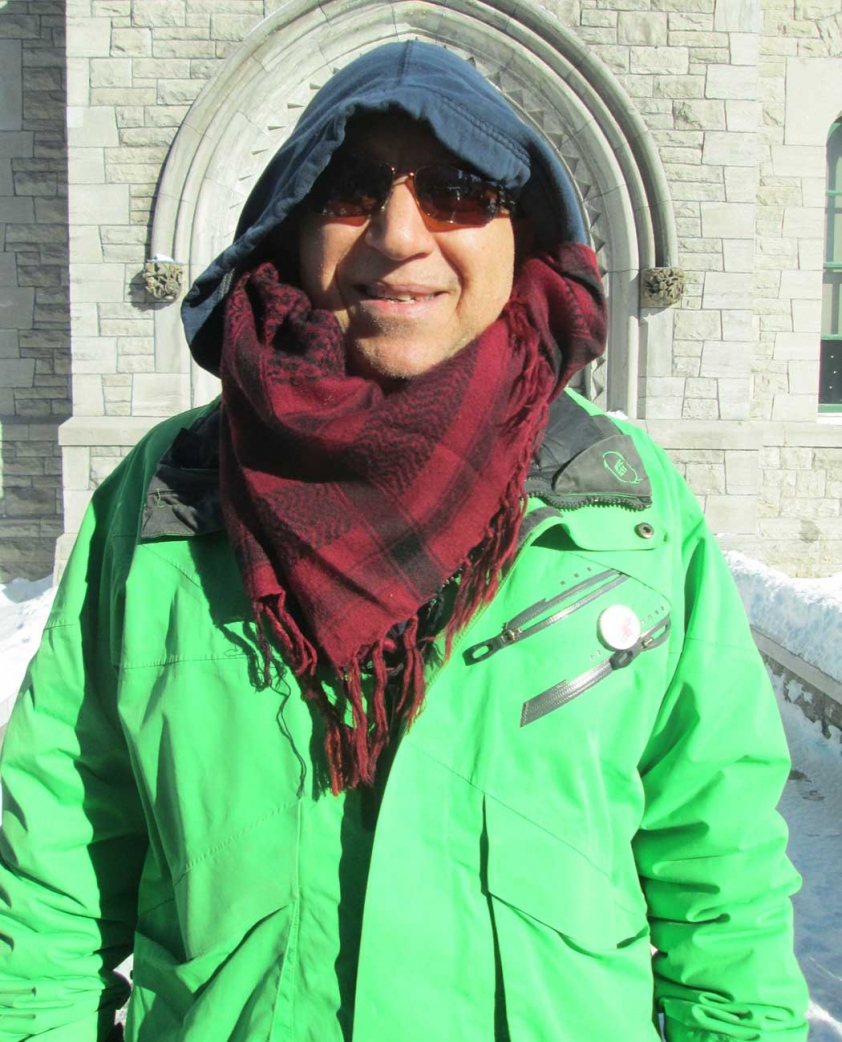 Hamid Mousa attended the Canadian Muslims for Peace gathering on January 31.
Chelby Daigle
07
Feb


2015
As a member of the Ottawa Police Service, peace for me means integrating our safety tips and safety concerns with the community itself. We always look at safety as a shared responsibility. The Muslim community in Ottawa has been a great partner with the Ottawa Police and has continued to connect with us on many different levels. So peace to us means making sure that the community lives in peace and harmony in the City of Ottawa. As a member of the Muslim community, peace to me means that we need to look inward and examine the issues that our community is dealing with and we need to speak out loud and clear to the whole community that we stand against the radicalized violence that has been taking place. The likes of Al Qaida and ISIL do not represent Islam and the Muslim World. These are fringe groups that have taken violence as a method of achieving their goals and we are here today to reject that 100%.
This article was produced exclusively for Muslim Link and should not be copied without prior permission from the site. For permission, please write to info@muslimlink.ca.