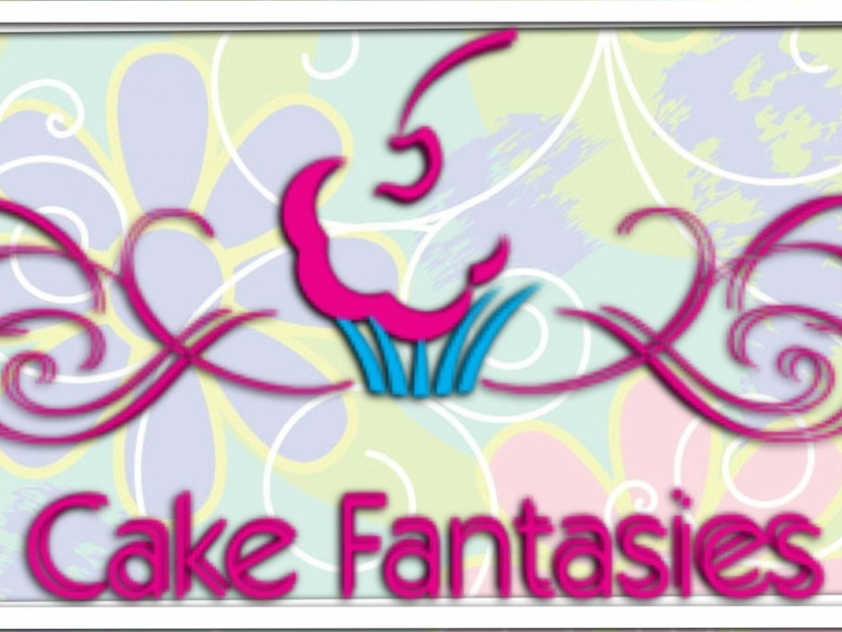 09
May


2014
It all started 6 years ago on her daughter's seventh birthday. Using icing tips she had bought from the dollar store, Sobia Kamran created a beautiful cake that impressed her family and friends.
Like many women these days, Sobia wanted to stay home with her kids but also wanted to utilize her creativity and talent. She started baking cakes and cupcakes for events like school bake sales and friend's parties and pretty soon became a baking expert. With a little encouragement from her husband, this little hobby soon turned into a part-time business opportunity.
Financing:
The initial investment came from her husband who not only gave her money to buy supplies but also gave her marketing and business ideas. It took her a year to make enough money to reinvest in her business. She started using profits from each sale to buy supplies for the next order.
Marketing:
Realizing the importance of marketing, Sobia started investing in promotional material. Focusing primarily on the Muslim community, most of the initial marketing investment went towards promoting her business as Sobia Halal Cakes. She created a Facebook page and invited her clients, friends, and family to "Like" it. She started posting pictures of her creations on the Facebook page which her fans would then share and help her spread the word. Even though her main target market was the Muslim community but she had also started experimenting with the non-Muslim market by attending local craft shows and fairs.
Challenges:
Business was not booming the way she had expected it to. It did not take her long to realize that the reason her business plan was not working was because of one small word: "Halal". By this time Sobia had participated in enough events and fairs to realize that the non-Muslim market appreciated freshly baked home-made goodness more and was ready to pay a bit extra for quality as compared to the Muslim market.
The only factor that would keep some customers away was the confusion on the term "Halal". Many people would come up to her to ask her what the term meant, if it was a special ingredient that she used. Some, she was able to satisfy by handing out informative flyers, but others would leave confused and unsure.  She realized that the best way to deal with this problem was to take out the word "Halaal". Most of her Muslim clients were the result of word-of-mouth so changing the name would not hurt her business with them.
A few months ago she finally took the decision and changed the name to "Cake Fantasies"
Juggling work and Family:
Sobia requests that her clients to place orders a few days ahead of time. This gives her enough time to complete her household chores and organize her time.
She does most of her baking during night time when her 4 kids are asleep. When asked how she copes with the lack of sleep, she said that she catches up on her sleep with power naps or during the day when the kids are at school.
It took some time for her kids to get the hang of it. One time her 3 year old ate an entire cake she had made for a client! Learning from that experience, she now has some extra house rules for when mommy is working.
Support:
Her biggest support comes from her husband. He not only encouraged her to start her business, but in the beginning when business was taking time to pick up, he was the one who reassured her by highlighting the reality that startups require a few years of investment, hard work, and low profits before they pick up and turn into a success.
Achievements:
According to Sobia, one of the best things about her home-based business is that she gets flexible work hours, has little overhead costs, and can be with her kids all the time. Most of all, she appreciates her family's excitement every time they see their mother's beautiful creation.
Word of advice:
Sobia has learned a lot in the short time that she has been in business. If she had the chance to do it all over again she would do certain things differently. She would:
- Invest in marketing and promotional material (business cards, flyers menus) before investing in inventory (icing tips, cake boxes)
- Target both Muslim and non-Muslim markets from the beginning.
- Start with a budget and a proper marketing and business plan.
For more information, visit:
This email address is being protected from spambots. You need JavaScript enabled to view it.
facebook.com/cakefantasies.sobia
M. Fatima runs her own small business from home in Ottawa while raising her children. Check out Maham's Boutique http://www.mahamsboutique.com/


She is also co-founder of Muslim Women's Business Network of Ottawa. Muslim women business owners in Ottawa and the surrounding areas can contact her through the Facebook page https://www.facebook.com/mwbnottawa■
This article was produced exclusively for Muslim Link and should not be copied without prior permission from the site. For permission, please write to info@muslimlink.ca.