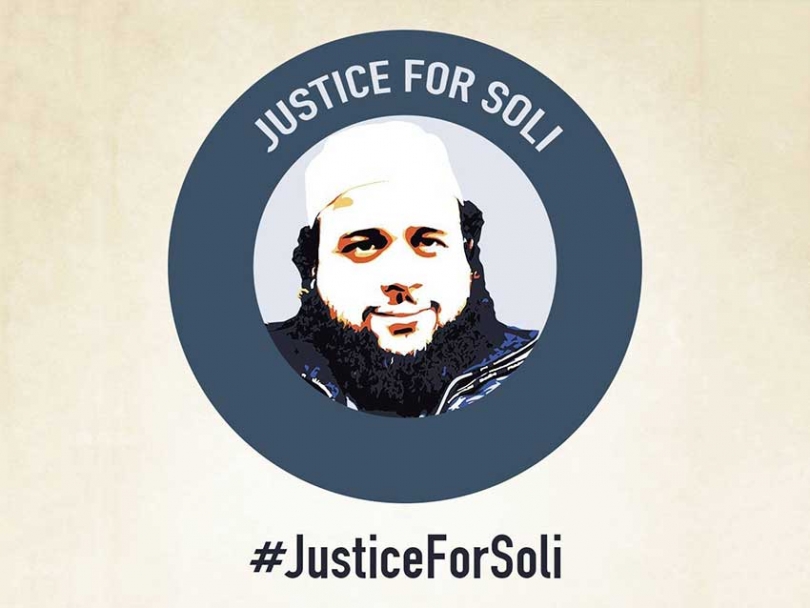 Soleiman Faqiri's Family's Reaction to Learning New Details About Their Loved Ones Death in an Ontario Prison
02
August


2017
Soleiman Faqiri's Family's Reaction to Learning New Details About Their Loved One's Death in an Ontario Prison
Written by Justice for Soli
The following is a statement from the family of Soleiman Faqiri after learning new details surrounding his death.
*****
The Faqiri family is again saddened after recently learning new details surrounding the death of our beautiful Soleiman.
Soleiman was a 30 year-old man diagnosed with schizophrenia during the first year of his engineering degree at Waterloo in 2005.
In December 2016, Soleiman was taken into custody to be temporarily housed at the Central East Correctional facility in Lindsay, Ontario.
Soleiman was awaiting a medical evaluation and a bed at the Ontario Shores Centre for Mental Health. On December 15, 2016, just days after his arrival at the Central East, Soleiman died at the hands of numerous correctional service officers.
The Coroner's post-mortem report confirms our worst fears: that Soleiman's last moments of life were spent under attack and almost certainly in unspeakable fear.
The post-mortem report confirms that Soleiman was struck repeatedly by guards and suffered dozens of physical injuries in an attack which ultimately rendered him unresponsive. He was pepper sprayed at least two times and had a "spit hood" put over his head.
All of this apparently occurred while both his wrists and ankles were in cuffs. Numerous guards were involved in this attack.
Statements reviewed by the Coroner's office apparently indicate that the guards were applying force in shifts and switching in and out of Soleiman's cell as they got tired.
These were the last few moments of Soleiman's life. What happened to our beautiful Soleiman is appalling and unacceptable.
It is the Faqiri family's expectation that, given the information contained in the post-mortem report, the Kawartha Lakes Police Service will elect to lay criminal charges against the guards who participated in the assault on Soleiman.
At this time, we continue to await a decision from the police.
Please share our story.
******
To meet Yusuf Faqiri from the Justice for Soli Campaign attend Freedom is A Must! Lunch organized by the Prisoner Justice Day Organizing Committee in Ottawa on August 6th and the Prisoner Justice Day Rally on August 10th.
To view a video of Soleiman's brother Yusuf Faqiri reading this statement click here.
To view a video interview with Yusuf Faqiri on Let the Quran Speak click
.
To read a statement from the Canadian Civil Liberties Association about the Soleiman Faqiri case click here
You can also learn more about the case by reading these articles in mainstream media:
What the death of a mentally ill inmate tells us about Canadian justice by Evan Solomon (Macleans.ca)
Ontario man with schizophrenia who died after 'altercation' with jail guards had over 50 injuries: lawyer (Global News)
Family of mentally ill inmate who died in Ontario jail still waiting for answers (The Toronto Star)
Ontario's human rights commissioner reacts to coroner's report on Soleiman Faqiri (CBC Radio)
This article was produced exclusively for Muslim Link and should not be copied without prior permission from the site. For permission, please write to info@muslimlink.ca.