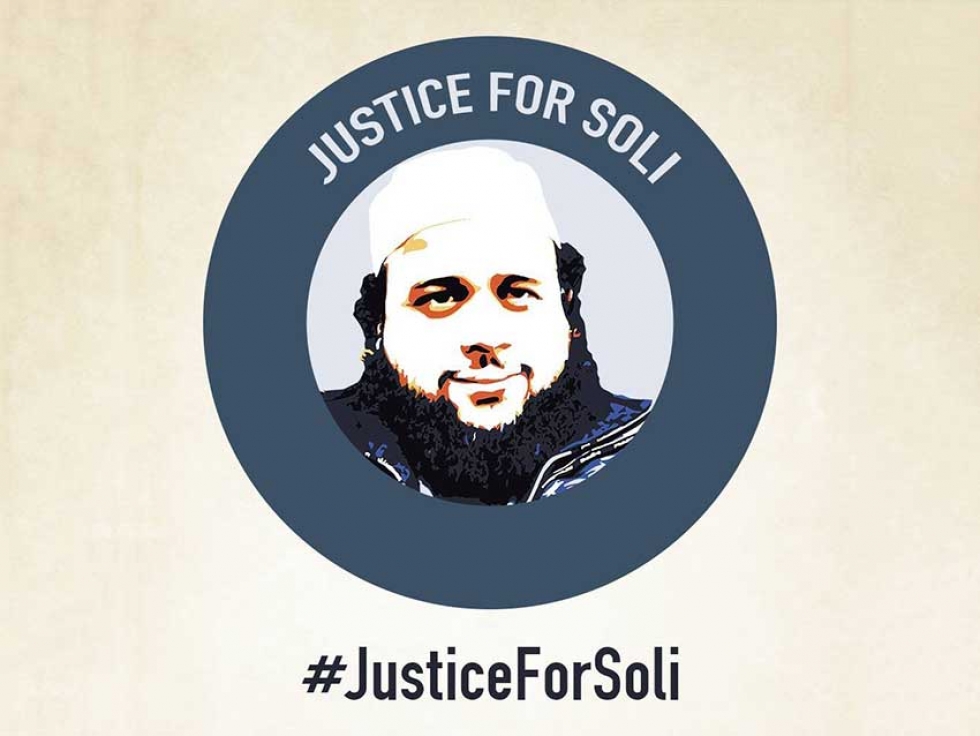 26
Jun


2020
Rally at Central East Correctional Centre for Prisoner Justice and Mental Health in Ontario on June 27
Written by Justice for Soli
Families across Ontario are torn apart by the Justice system that punitively harms those in their care, especially individuals who have underlying mental health issues.
A system -- that by the voting power and tax dollars of Ontario residents -- is meant to ensure the safety of all peoples, is unjustly harming and killing already vulnerable community members.
On Saturday June 27th, at 2 PM, concerned citizens, directly affected community members, as well as families of incarcerated people will come together to amplify the voices of the inmates at Central East Correctional Centre (CECC). Inmates are on a hunger strike for better conditions. Together, we will add our voices in support, as well as demand justice for Jordan Sheard -- who lost his life due to neglect during an overdose and Soleman Faqiri -- who was violently beaten to death by more than a dozen guards, as well as countless others who have died at the hands of the CECC.
Living with a mental health condition should not lead to death while in the care of the justice system; yet we continue to see those who require the most compassionate care be dealt with a lack of understanding and support. This lack of mental health support leads to individuals, like Soleiman Faqiri who suffered from schizophrenia, to be killed. The Faqiri Family has been waiting more than three and half years for accountability for those involved in killing Soleiman Faqiri.
We will demand justice for those suffering from mental health issues caught in the intersections of a criminal justice system ill equipped to provide adequate care, as well as their families and communities.
What: Rally for
Who: Justice for Soli
When: Saturday June 27, 2 PM
Where: Central East Correctional Centre, 541 Kawartha Lakes County Rd 36, Lindsay, ON K9V 4S6
The speakers for the rally are as follows:
1) Angela Vos- The Mother of the Late Jordan Sheard
2) Yusuf Faqiri- The Brother of the late Soleiman Faqiri
3) Rajean Hoilett- Organizer with The Toronto Prisoners Rights Project
4) Shanika Spaulding- The Sister of the late Shawn Spaulding
5) Sarah Jama- Disability and Mental Health Advocate
6) Vicki Stone- The Sister of the late Stephen Duthie
Connect with this event on Facebook here