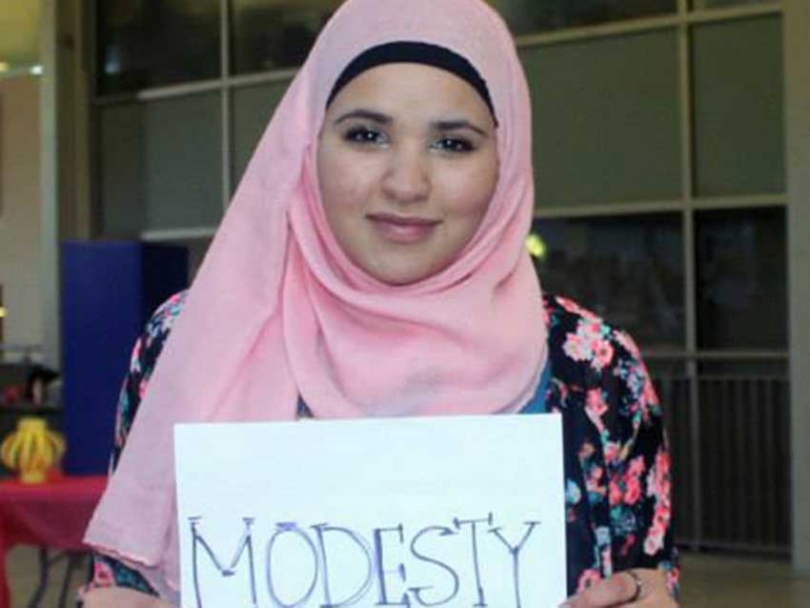 Omayma Rezgui at Carleton University's World Hijab Day event
21
February


2014
Celebrating World Hijab Day 2014 at Carleton University
Written by Miriam Katawazi
World Hijab Day aims to counter the often negative associations non-Muslims and some Muslims have with the hijab. Celebrated on February 1st, it was started in New York in 2013 by Bangladeshi American Nazma Khan and is now celebrated in over 50 countries worldwide.
Carleton University's Muslim Student Association (CUMSA) celebrated World Hijab Day by setting up a booth dedicated to teaching people about hijab. On the table lay a multitude of baked goods and colourful hijabs for people to try on.
Omayma Rezgui volunteered as the event's photographer, "I was able to capture the images of many happy people. They were all so enthusiastic to learn about the hijab and seemed genuinely pleased with the information we provided them. Many of them have Muslim friends and have always wondered why we wear the hijab and how, but were always too shy to ask," she continued, "We had many interesting questions and much support. We asked women to write about what hijab is to them. Many of them wrote- confidence, faith, beauty and more. It was very nice to see that many people think positively of the hijab and would love to learn even more."
To learn more, visit:
This article was produced exclusively for Muslim Link and should not be copied without prior permission from the site. For permission, please write to info@muslimlink.ca.