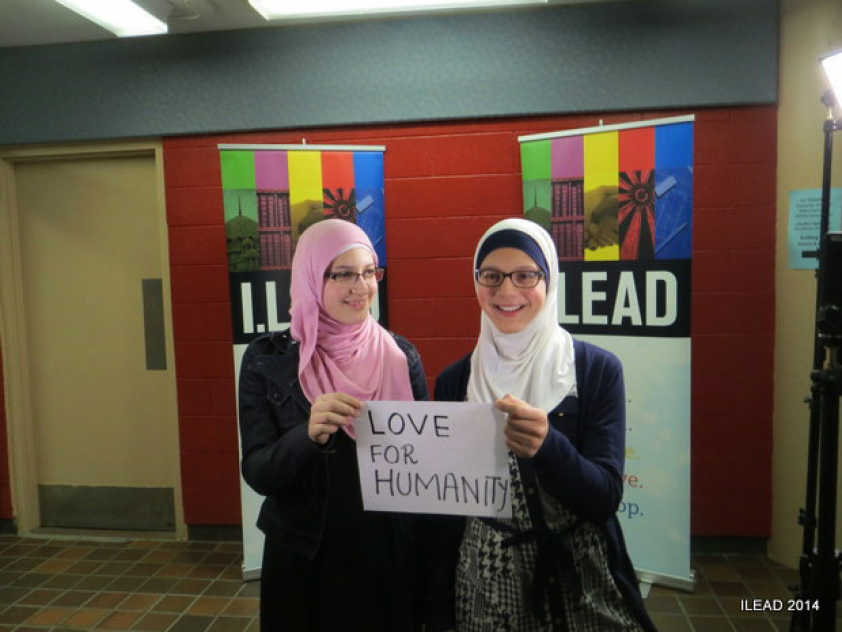 Farah Amir
09
May


2014
A Day with ILEAD Volunteers: Overcoming Challenges in Reaching Out to the Community
Written by Farah Amir
"Praise belongs to Allah, the Lord of all the worlds. The All-Merciful, the Very-Merciful…You alone do we worship, and from You alone do we seek help..."
(Holy Qur'an, 1, 1:6)
A rainy day in May – it's cold and grey, the perfect day to stay in with a good book and a cup of coffee. Not so for the ILEAD team of youth volunteers who are responsible of making promo videos for the conference.
The rainy weather has played havoc with their already tight schedule. With thirteen organizing members, and as many youth committees providing grassroots feedback and support, it's a logistics challenge to get everyone together. Now time's running out with the conference in less than three weeks, and all the rain dates are used up – it's today or never, as rescheduling is no longer an option.
The volunteer film crew has the near impossible task of capturing a three minute video featuring youth volunteers over the span of a rainy Sunday. The filming location has to be rescheduled and moved the night before to the only available indoor venue on such short notice. The open call and multiple reminders to the volunteers' lists have resulted in a dedicated group of youth willing to spend their entire Sunday for their chance to be heard as an I.LEAD youth voice.
Still, as they wait for their turn in front of the camera and talk and joke around, there is a tension as they discuss friends who promised to be there but cancelled last minute due to other commitments. They are surprised at how much they are learning from their experience - who knew volunteering for a good cause would involve so much patience, perseverance, and persistence? It's a beautiful exercise in learning leadership skills in a dynamic environment, and polishing the values our faith teaches us of loving each other for the sake of God, forgiveness, teamwork, and empathy. The youth that are participating in the video have a fun time – they've got a message to share: "May 17th – be there!" 
Farhia Ahmed, whose media savvy has supported other conferences like Reviving the Islamic Spirit was asked to help with developing a promo for the conference. "I was asked to help with creating a video trailer to help reflect the youth better and show the themes being discussed," she explained, "There has been some criticism lately about the conference not being reflective of our community and after being involved with the organizers I can truly say ILEAD is an excellent initiative with great potential." She, like other people in the community, wondered about how representative the conference was going to be.  "I must say I held the exact same sentiments - and then I got involved and had a chance to see for myself," she explained.
"We ourselves feel that what we are doing is just a drop in the ocean. But the ocean would be less because of that missing drop."
- Mother Teresa
The I.LEAD Conference will take place on Saturday, May 17th at the Palais de Congres in Gatineau. To buy tickets online visit the I.LEAD Conference website ■
This article was produced exclusively for Muslim Link and should not be copied without prior permission from the site. For permission, please write to info@muslimlink.ca.