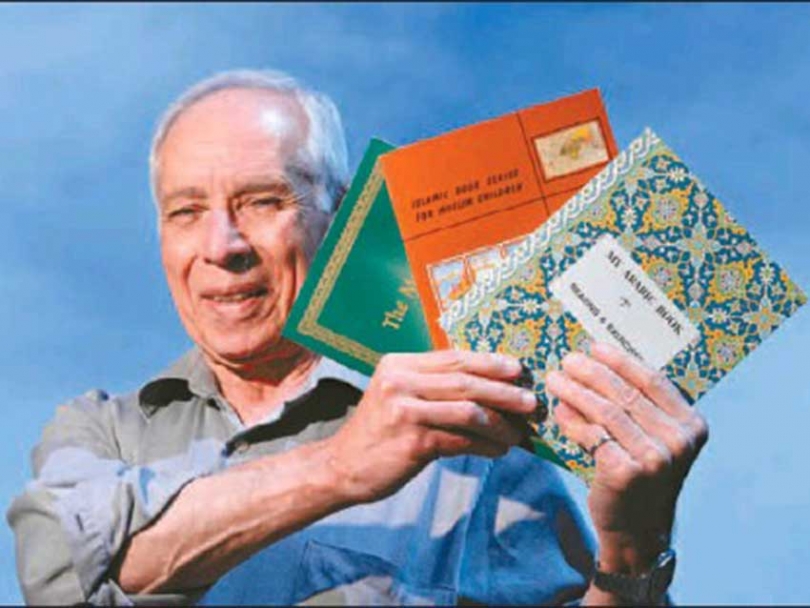 Qasem Mahmud: A Tribute to a Palestinian Muslim Canadian Community Pioneer
Ottawa Citizen
22
Sep


2017
Qasem Mahmud: A Tribute to a Palestinian Muslim Canadian Community Pioneer
Written by Zulf M. Khalfan
Palestinian Canadian Qasem Mahmud passed away earlier this summer. Although many younger Muslim and Palestinian Canadians in Ottawa may not know his name, many have been impacted by his legacy.
In honour of Islamic Heritage Month in October, Muslim Link hopes to publish an article showcasing the impact of Brother Qasem Mahmud's legacy. If you would like to share your reflections on how his community work has influenced you, from his establishment of the tradition of Muslim youth camps at Long Bay to the establishment of the Association of Palestinian Arab Canadians (APAC), we welcome your submissions of stories and photos. Please send them to This email address is being protected from spambots. You need JavaScript enabled to view it..
Ottawa-based writer Zul M. Khalfan gives us an overview of Brother Mahmud's life in this tribute to his friend.
*********
Leaders who pass on are survived by their record of community service. One such leader was our own NCR community leader, Br Qasem Mahmud, who sadly left us on the last Eid-ul-Fitr day. He leaves us with a shining legacy of service to the Muslim community of the National Capital Region.
In June 2009, the Ottawa Citizen newspaper carried a piece cronicling his accomplishments and conrtibutions to the Muslim community. The Haifa-born Palestinian-Canadian was a Cairo University engineering graduate. He was a visionary.
In just three years after immigrating to Hamilton, Ontario, in 1966, he formed the Hamilton Muslim Association. In 1969 he "set up the first weekly Islamic school at McMaster University."
Just a year later, Br Qasem created Ahram Ahram Construction to provide housing for Hamilton's Muslim community. When he moved to Ottawa, in 1972, he established the first Ottawa Islamic School.
Then, again, a few years later, he launched a book project with a series of children's books such as My Book of Islam and My Arabic Book, which were first published in 1981.
Br. Qasem held several offices. In 1981 he was the President of the Association of Palestinian Arab-Canadians, for which he drafted its first bylaws. He filled a much needed niche for Muslim youth activities when he founded the Eman Summer Camp at Long Bay campsite, near Westpoint, Ontario. It attracted the region's school children with engaging religious, cultural, and outdoor activities, providing some with leadership training.
In 1985 br Qasem became Chair of the Islamic School Federation of Ontario. In 1989, according to the Citizen, he was Chair of the Ottawa Board of Education's Multicultralism Advisory Committee. He went on to become Chair of the Ethnocultural Alliance of the Capital Region.
He co-founded, in 1994, the Muslim Community Council of Ottawa Gatineau, followed by the Council of Muslim Communities in 2001. He became President of the Muslim Council of Ottawa-Gatineau in 2004.
Br. Qasem had other important community roles. He presided over matrimonials and counselled married couples in family disputes.
In 2011 he was Chair of the Joint Committee of the Ottawa Muslim Association (OMA) and was a ranking member of OMA's Imam Search Committee which chose Imam Samy Metwally to serve as the Ottawa Mosque's imam.
Before the formation of the Islamic Information Centre (which is now Islam Care Centre) and other groups now representing Muslims in the media, Br, Qasem was the voice and face of Ottawa Muslims in most of the city's civic forums.
Many times he would lament on the absence of Muslims at those forums.
He sought a court opinion to consider whether public schools shouled be closed on Eid-ul-Fitr Muslim holiday. He wanted it to be made at par with the ruling allowing schools to have a holiday on Jewish religious days.
On a personal note, when Br. Qasem was working on his Qur'an English translation for children, The Meaning of Qur'anic Verses, he reached out to me for some editing and proofing. He reached out to me again, along with Br. Zai Sarkar, at Br. Zai's house, to plan the launching of the first print edition of his children's book
Eman. We discussed the content of the magazine, which he later decided to publish online.
Aware of the plurality of Muslims, Br. Qasem advocated a moderate and flexibile public image for Muslims, one that was inclusive by accommodating the prevailing diversity of views.
I was impressed with Br. Qasem's dedication to Muslim children's religious and general education. His approach to both seemed to want them to be delightful and fun for the children rather than appear as a boring chore.
Fun evenings at his camp at times left participants, and accompanying parents, in stitches when he broke into a funny song. Individually addressed thank you letters to camp attendees reminisced of fun "with apples and oranges."
We remember of course that Br Qasem was a professional engineer with decades of service in the Canadian public sector. He rose to become a senior bureacrat in the Department of National Defence.
Br. Qasem Mahmud was a dedicated Ottawa Muslim community leader whose service survives him.
We pray for him, patience for his wife, his four daughters, and two sons.
May Allah have mercy upon his soul.
This article was produced exclusively for Muslim Link and should not be copied without prior permission from the site. For permission, please write to info@muslimlink.ca.