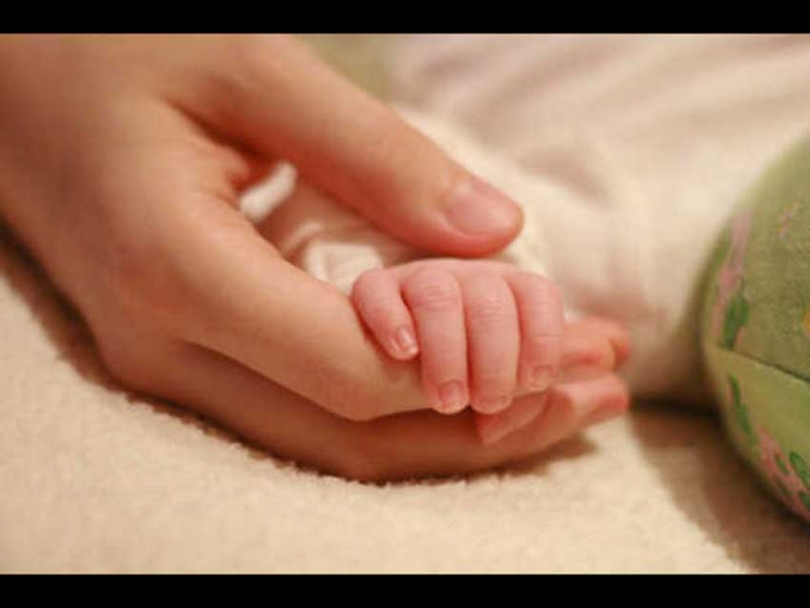 09
May


2013
Infertility: The struggle and stigma of trying to conceive
Written by Sadia Virk
When Sarah* and her husband Ali struggled to conceive for five years, they felt isolated and confused; unable to get the support they needed in their community to help them in their journey to start a family.
"Since I was a young girl I had dreamt of being a mother, but I never realized how difficult it might end up being for us," Sarah shares. "Infertility is a common and growing problem, but unfortunately it is still quite a taboo subject. So when you are struggling, it can be difficult to find the courage and strength to speak out about your challenges and get the help you need, without feeling like you are being judged or gossiped about."
According to the Canadian Fertility and Andrology Society, as many as one in six couples in Canada experiences infertility. And this number is on the rise. An online survey conducted in 2011 by Conceivable Dreams, an Ontario organization dedicated to raising awareness about infertility in Canada, further found that almost half of all Canadians have been affected in some way by infertility, either through their own personal struggles to conceive or by watching their family or friends experience it. Infertility is generally referred to as the failure to conceive after one year of trying to become pregnant for women under 35 years, and lack of conception after trying for six months for women above 35.
Sarah and Ali started trying to conceive after being married for 3 years, when they were both 28 years old. After nearly two years of trying unsuccessfully, they finally sought medical help and underwent a host of examinations and investigations to try to determine the cause of their infertility, before moving onto fertility treatments. Five years after they first started trying, they finally conceived their son after three rounds of in vitro-fertilization (IVF).
"Getting medical help was a difficult step for us both," Ali says. "With each failure we faced, there was a sense of loss, grief and even shame. Meanwhile all around us, our family and friends were having babies and this just made our pain even worse. But once we took the first move to seek answers and treatments, it became easier to move forward with a plan and focus on getting the help we needed. We tried to surround ourselves with only positive people and also found great support resources online. It also helped us to realize that this is all part of God's plan for us and no one should ever feel shame or embarrassment if they are suffering from a medical condition like infertility."
Across Canada, the Infertility Awareness Association of Canada (IAAC) will be organizing the 7th annual Canadian Infertility Awareness Week, from May 19th to 26th. The overlying theme for this year is education, with a focus on Breaking Myths about Fertility and Infertility. According to Véronique Robert, editor of IAAC's quarterly magazine Creating Families, the theme is vital in helping to educate young people to make better informed lifestyle decisions that can impact their fertility in the future.
"While school programs do talk a lot about contraception and sexually transmitted diseases, they almost never mention infertility," Ms. Robert explains. "The result is that adolescents and young adults may often not be aware of basic facts about infertility. We hope to make Canadians more aware of how frequent and devastating fertility problems are and of how important it would be for provincial governments to fund fertility treatments to make treatments accessible to all, regardless of their socio-economic status."
For Maria and her husband Omar, such education would have been key in helping them to make better informed choices regarding starting a family.
"When we got married, both my husband and I were still busy establishing ourselves in our careers," Maria says. "We got married when I was 29 and Omar was 32, and we thought we had plenty of time to build our careers, travel the world and enjoy ourselves before settling down to start a family. It wasn't until I was 35 that we finally started trying for a baby and realized that maybe it wasn't going to be as easy as we first expected after all. After trying for a year we went to see a fertility expert and discovered that both Omar and I had fertility problems. This was very difficult for us to accept and even harder to explain to our families, who had been after us for years to have a baby."
According to Healthy Canadians, an online resource provided by the government of Canada, the causes of infertility can be linked to either the man or woman, or even to both at the same time. Approximately 35-40 per cent of the time the cause is due to the woman, 35-40 per cent of time due to the man and the remaining 20-30 per cent it can be due to a combination of problems in both, or due to unexplained infertility, where no specific cause can be medically determined. Some possible causes of infertility in women can include age, poor egg quality, ovulation problems, endometriosis, hormonal imbalances, obesity or problems in either the uterus or fallopian tubes. For men, causes can include low sperm counts, poor sperm quality (shape and mobility), hormonal imbalances or tube blockages.
While many couples suffering from infertility turn to fertility treatments for help, success is not always guaranteed and chances of conceiving drop with age as well. The Canadian Fertility and Andrology Society estimates that the live birth rate for women under the age of 39 who undergo one cycle of IVF is 26 percent and this number falls to 11 percent for women over 40 years.
"As we started fertility treatments, for the first time I suddenly became aware of the ticking of my biological clock," Maria says. "At the fertility clinic, I met many women in their late 30s and early 40s and like me, they also had not realized that how much difference a few years can have on your fertility and ability to conceive. This doesn't mean that everyone must hurry to have children when they are in their 20s, it's a decision to take very seriously and should never ever be rushed into until you are really ready. But it's important to be aware of the facts so you can make informed decisions when you are ready and also talk to your doctors before it's too late."
After two IVF treatments and two frozen embryo transfers over a period of two years, Maria and Omar finally conceived, with Maria giving birth to their daughter just days before her 38th birthday.
"In my community especially, it's somewhat rare to be a first time mother at my age," Maria says. "It was a very long and difficult journey, until we were finally able to hold our little girl in our arms, this baby that we had been praying and aching for so long. Not a day goes by that we don't thank God for this blessing and also pray for everyone else who is struggling on the same path. At the same time, I wouldn't change our experience for anything, despite all the pain it was filled with. I think it really made my husband and I stronger as individuals and as a couple and also taught us a lot about life."
This Canadian Infertility Awareness Week the IAAC will be organizing a variety of live and online events nationwide. For more information, please check: www.iaac.ca
*All names have been changed to protect the parties' privacy
Sadia Virk is a freelance journalist and educator based in Montreal.  
Some Common Fertility Treatments
Surgery
Some couples suffering from infertility may require surgery to correct structural barriers to conceiving, for example unblocking of the fallopian tubes or the removal of scar tissue or fibroids from the uterus.
Intrauterine Insemination (IUI)
In IUI, it is attempted to boost the chances of pregnancy by injecting a prepared sperm sample directly into the uterus, to bring the sperm closer to the fallopian tubes where fertilization takes place.
Hormone Therapy
Fertility drugs are often used as a first round of treatment, before moving onto more aggressive and expensive treatments. Hormones are taken, either orally or via injections, to stimulate egg growth and ovulation. Fertility drugs can be used on their own or in conjunction with other treatments.
In Vitro Fertilization (IVF)
IVF, one of the most common and successful fertility treatments, is the fertilization of the eggs by the sperm outside the body. After using fertility drugs to stimulate the production of an increased number of eggs, the eggs are then retrieved from the woman's body and fertilized with the sperm in a laboratory. The resulting embryo is then transferred back into the uterus. Embryos can also be frozen to be transferred back at a later date.
This article was produced exclusively for Muslim Link and should not be copied without prior permission from the site. For permission, please write to info@muslimlink.ca.