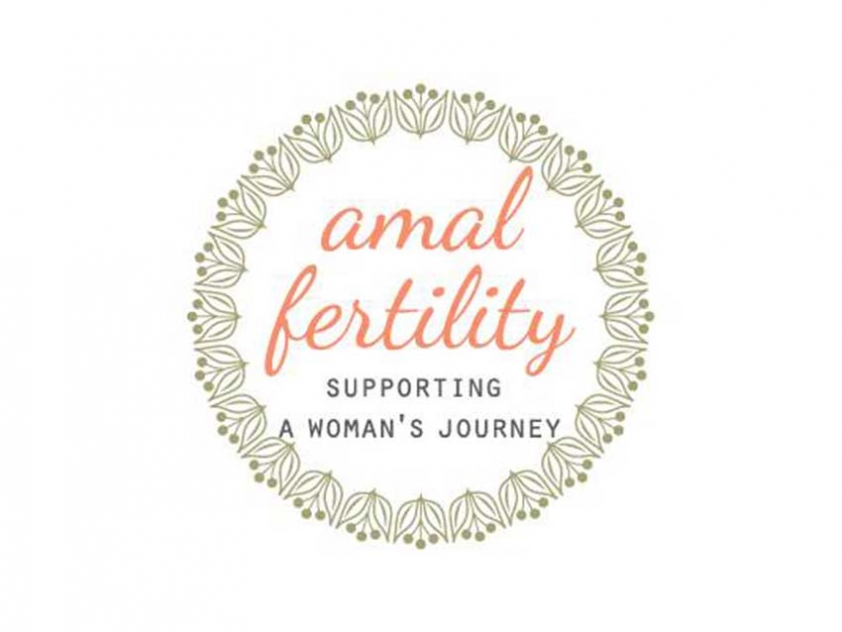 Amal Fertility is a Mississauga-based support group for Muslim women struggling with infertility.
19
Jan


2016
Supporting Muslim Women Dealing with Infertility: The Amal Support Group
Written by Chelby Daigle
Amal Fertility is a Mississauga-based support group for Muslim women struggling with infertility. The group offers monthly meetings and information sessions on topics such as adoption and foster care. Muslim Link connected with the group's founders, Sarah Hussain and Fatima Shaikh, to explore the need to initiate more discussion on the realities of Muslim women struggling with infertility and childlessness in our communities. Hussain and Shaikh shared their individual journeys that brought them to forming the Amal Fertility Support Group and then responded to the rest of our questions collaboratively.
Tell us about yourselves and why you set up the Amal Fertility Support Group.
Sarah Hussain: My personal journey with infertility began 7 years ago and I have undergone a multitude of treatments both within traditional medicine as well as through allied health professionals. At times, it has been a dark and isolating journey; but more so, it has brought me to much inner reflection and shown me the generosity, kindness, and deep love of my family and friends. Finding a small group of people who are able to understand this experience has been of great solace to me and has motivated me to start an infertility support group. With the group I hope to address the lack of community resources and social supports for Muslim women.
Fatima Shaikh: My husband and I experienced infertility for a long time. Seven years to be exact. We conceived and miscarried more than 10 times. With every loss a part of me died. I met with doctors in several countries who categorized us in the 'unexplained' category. The physical and emotional toll led me to fertility support groups online that allowed me to connect with other women. We spent many years in the joy-hope-loss-despair cycle. Finally, I resigned my affairs to God. Then one day we were expecting again. I felt my body starting to lose the pregnancy, yet again. I had resigned myself to the expectation of loss when a friend suggested an alternative treatment. I figured it couldn't hurt. It actually worked. Our daughter arrived the following year and our son a couple of years after that. Alhumdulillah (Thanks to God). 
With an interest in the health and wellness field and a desire to help women in their journey to have the joy of conceiving and having children, I turned to the Institute for Integrative Nutrition. As a Certified Holistic Health Coach I help women in their life's journey, who are experiencing infertility, to reach their health and wellness goals. 
Through Amal Fertility we hope to create a space for women to have support and understanding during this difficult journey. Infertility can be a very lonely journey and we believe it doesn't have to be.
The word Amal felt so appropriate meaning "hope" or "aspire" in Arabic. This captures our wish for the group to help women to aspire to their best self and create a happy family life.
What are the struggles that many women in your support group face?
There are both external and internal struggles. Many Muslim women with infertility find it very difficult to speak to family and friends about their fertility issues. Although people often mean well, their own lack of information and misconceptions can lead to insensitive and sometimes hurtful comments. From baby showers to birthday parties and everything in between, a cloud of doubt casts its shadow upon their hearts bringing them to question their own abilities and sometimes even their faith, shaking their confidence in themselves. There is a lot of fear and pain.
What do you think Muslim religious leaders and community members need to know in order to be supportive of Muslim women coping with infertility?
Muslim leaders are not aware of how isolating infertility can be, and remain, for the most part, out of touch. There is a culture of silence around it that further alienates women without kids from the community. Our aim is to have Muslim leaders and Islamic organizations tackle subjects like infertility and childlessness and hopefully remove the stigma and misconceptions around them. 
What do mainstream service providers focused on infertility need to know in order to be more culturally competent when working with Muslim women?
Mainstream service providers would benefit from learning more about Islamic customs and perspectives on surrogacy, egg donors, and so forth. Many women feel embarrassed or pressured by infertility clinics that aren't aware of their religious concerns or customs.
Why did you organize an event about adoption and Islam?
Originally, adoption was not a topic we had planned to delve into deeply. However, after conducting a survey for our members, there was an overwhelming interest in adoption and foster care. As we researched adoption and Islam, we found a wide gap between the Muslim community and adoption. In that, Muslims were not adopting, despite a tradition that deeply encourages it. We found the topic of adoption for Muslims was cloaked in stigma, misinformation, and fear. We hoped the Adoption Information Seminar would shed light not only on the importance of adoption, but the realities and Islamic practicalities of adopting. We also hoped it would be a first step towards a broader conversation about our duty to take care of children in need. As Shaykh Rabbani said, "Taking care of orphans is a collective responsibility not an option". Alhumdulillah, we had more than 100 people turn out for our event. We already have requests to host the seminar in other cities. 
Our adoption event was the first of its kind in our community and much overdue. The support we've received from the wider community through social media, email, and even in-person has been overwhelming. People want to have more nuanced conversations about topics such as adoption and Islamic centres are not leading the charge. In this spirit, we are planning an event called "Journey To Motherhood", where our guest speakers will share their experiences featuring alternate ways of creating families, including those that come together through foster care. 
Though we are not adoption experts or facilitators by any means, many couples who have struggled with infertility have considered adoption, which is the reason we chose to highlight it in the community. Adoption is a topic rarely discussed and it has its perils. A child's future is based on decisions that are made based on misconceptions and misinformation. There are many scholars and imams with very different points of view and opinions which the community relies heavily upon to make their decisions. We would love to see our leaders from different belief systems within Islam come together and create a guide that can be referenced by our community. A unified and carefully articulated guide on adoption and foster care would be a great service to the community at large. How helpful would that be? Imagine the impact.
What are your future plans for Amal Fertility?
We hope to start infertility support groups across Canada so that Muslim women can connect with one another in a safe and nurturing environment. Connection is the key for women who are so often isolated by infertility. We also hope to continue providing educational as well as social events for women and couples. Our next event is a fertility yoga session for women where they will learn key yoga poses that improve fertility, achieve balance, as well as other health benefits. 
This article was produced exclusively for Muslim Link and should not be copied without prior permission from the site. For permission, please write to info@muslimlink.ca.