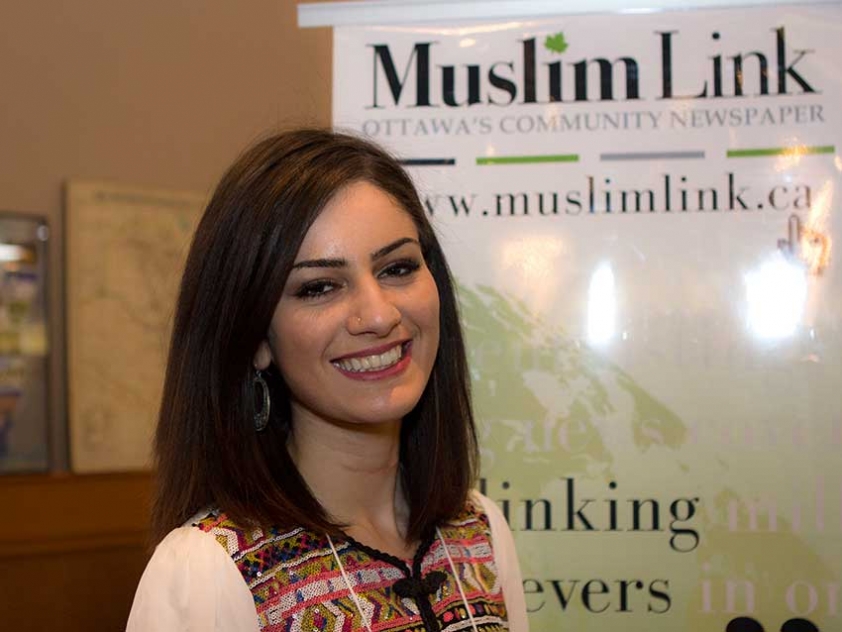 Assma Galuta aka Asoomii Jay at the Arabian Canadian Bazaar on January 18th.
Ibrahim Alghazali
31
Jan


2015
What Do You Want The World To Know About Arab Culture? - Asoomii Jay
Written by Muslims of Ottawa
As a model and fashion enthusiast, I am attracted to Arabic cultural clothing whether it be dresses, kaftans or abayas. Just like dialects and food, it varies from one Arabic country to another but one thing that's consistent is the modesty.
This article was produced exclusively for Muslim Link and should not be copied without prior permission from the site. For permission, please write to info@muslimlink.ca.