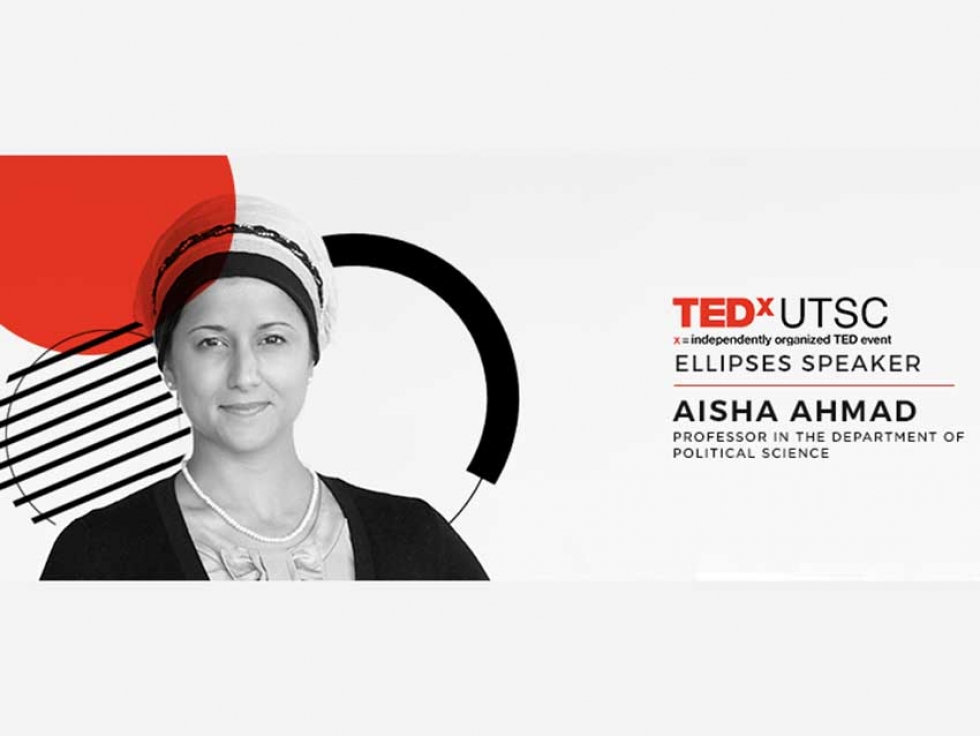 04
Jan


2020
In 2017, Aisha Ahmad was a speaker at TEDxUTSC (University of Toronto Scarborough Campus) in Toronto, Ontario.
According to TEDxUTSC, "Aisha Ahmad is an Assistant Professor in the Department of Political Science at the University of Toronto, and the Director of the Islam and Politics Initiative and a Senior Researcher at the Global Justice Lab at the Munk School of Global Affairs. She has conducted extensive fieldwork on conflict dynamics in Afghanistan, Pakistan, Somalia, Kenya, Lebanon, and Mali. Her book with Oxford University Press, titled 'Jihad & Co.: Black Markets and Islamist Power' explores the economic drivers of these complex security crises."
About Aisha's TEDxTalk: "Looking at the headlines from Aleppo to Jubba, it might seem as though our world is falling apart. As a security specialist, I've travelled to some of the most war-torn countries on the globe. But far from being a cynic, however, I believe we are living in an unprecedented golden age of human freedom. Our modern international order is a strikingly new phenomenon that has built a more peaceful and just world than ever before. This is an epic moment in the long history of our human species. But it now hangs in the balance. As our international system heads into an era of uncertainty, will our hard-won freedoms survive? What is the price we must pay for a more just world?"
(It may take a few moments for the video to download from YouTube)
Visit Aisha Ahmed's Website
Follow Aisha Ahmed on Twitter