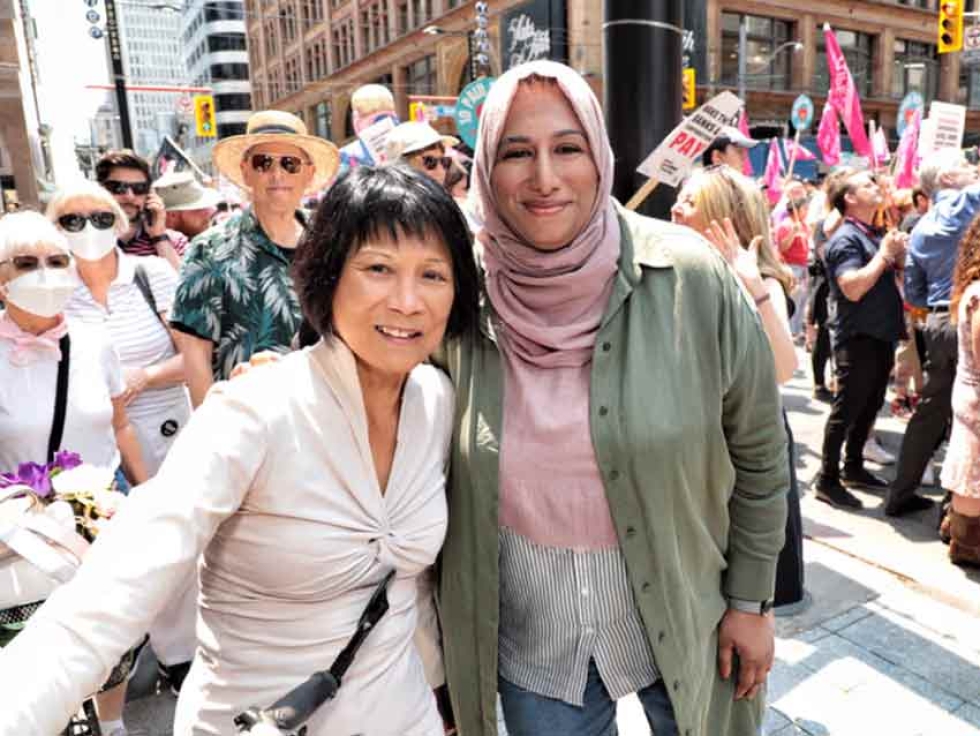 Ausma Malik and Oliva Chow
Oliva Chow for Mayor website
12
Aug


2023
Ausma Malik Becomes First Muslim Deputy Mayor of Toronto
Written by Making Headlines
Newly Elected Mayor of Toronto, Oliva Chow has appointed Ausma Malik as the Deputy Mayor for the south area of the city this week.
She is one of four deputy mayors for the city.
Pakistani Canadian Ausma Malik was elected to Toronto City Council in October 2022, representing Ward 10, Spadina-Fort York. Before that, she was a school trustee with the Toronto District School Board.
She is the first hijab-wearing Muslim woman elected to Toronto City Council.
She has been vocal about her issues with the province's controversial plan for the development of Ontario Place, which is in her ward of Spadina–Fort York.
In response to her appointment as Deputy Mayor she stated on her social media: "I'm incredibly honoured to be appointed first Deputy Mayor of Toronto by Mayor Olivia Chow and my fellow councillors.I love Toronto. It's my home. And I believe that everyone should be able to imagine a future here. In a city like ours, all of us should have what we need to thrive and see ourselves reflected in our city's leadership. I'm excited to collaborate with neighbours across the city and my City Council colleagues to meet our most urgent priorities and make life better for all Torontonians. Together, we can do this!"
Ausma Malik endorsed Oliva Chow's run for Mayor of Toronto. She stated: "I've known Olivia for many years. As a woman of colour who was first elected as a school board trustee as well, she's invited many more people, like me, to see ourselves in our governments. And to see our governments as a place to serve and better our communities and fight for justice. I know Olivia understands how people feel in our city, especially when it comes to finding an affordable place to live. With Olivia as mayor, we'll see more support for renters, more affordable housing, and more hope for people to build a future in Toronto. That's why I am proud to announce my support for Olivia today."
Visit Ausma Malik's Website, Instagram, Twitter, Facebook.
Ausma Malik participated in TEDxYouthToronto where she discussed the challenges of combatting hate.
Watch her talk below (It may take a few moments for the video to load from YouTube).