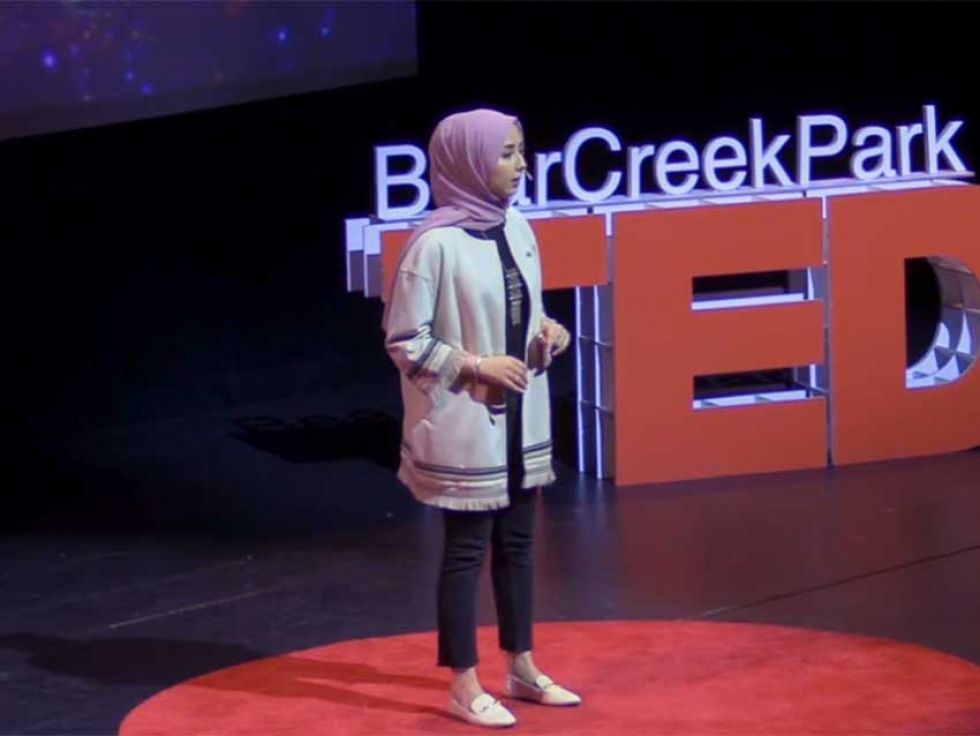 In 2020, Aida Sanjush spoke at TEDxBearCreekPark in Surrey, BC.
TEDxBearCreekPark
02
Mar


2021
In 2020, Aida Sanjush spoke at TEDxBearCreekPark in Surrey, BC.
Aida Sanjush is an 18-year-old Afghan girl, born into a family with a strong value for education. So much so, her family made the tough decision to allow Aida to move to America to pursue an education at 15. From a young age, Aida's parents instilled perseverance and standing up for justice without fearing the consequences. As a result, Aida tirelessly fought for her right to education and others around her. Shortly after arriving to Canada, she received the Canadian Spirit Award; a full scholarship into Stratford Hall, a private IB school, where she built community both within and outside school.
Aida is an ambitious artist. She uses her art as a tool to express her identity. During her two years of IB studies, Aida created a series of her stories through different mediums of art which were then exhibited. In her spare time, she paints, writes poems and draws Arabic calligraphy.
Aida's talk is about her journey for education and the lessons she learned. She hopes to share her unique global stories and experiences to inspire generations. Aida is a passionate advocate for females and refugees. Therefore, she volunteers at Kinbrace Community Society, where she created art sessions for refugee youth's wellbeing and captained teams for the Ride for Refuge to raise awareness and funds in Canada.
Aida has been a public speaker from a young age hoping to become a future leader in Canada.
Recently, she has embarked on a new journey at UBC to study Political Science with a full scholarship.