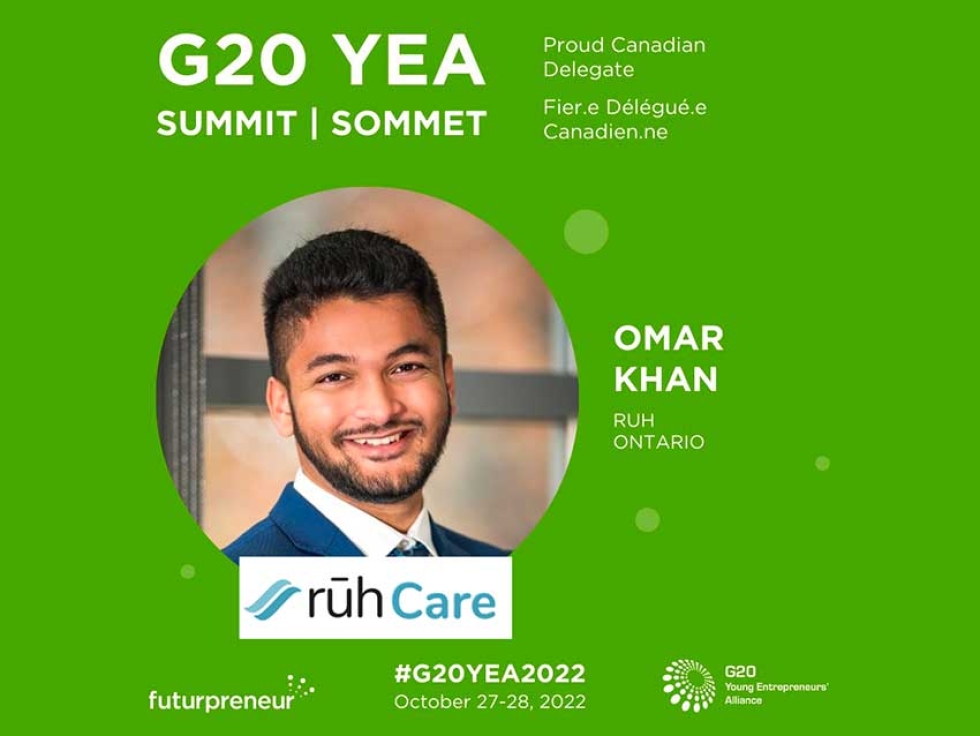 Omar Khan, Ruh App
G20 YEA
14
Nov


2022
Ontario Muslim Mental Health App Wins at G20 Young Entrepreneurs' Alliance Summit in Germany
Written by MAX Gala
Congratulations to Omar Khan and the team at Ruh for winning the 2nd prize for the Social Entrepreneurship Pitch Competition at the G20 Young Entrepreneurs' Alliance Summit in Germany!
The past MAX mentee recently represented Muslim Mental Health and Canada on the world stage. Omar was part of the Canadian delegation at the G20 Young Entrepreneurs' Alliance Summit and presented his team's creation - Rūh.
Rūh is a mindfulness app that integrates psychology with Islam and is designed for the half a billion people in the global Muslim community who are going through mental health challenges.
The judges appreciated the unique approaches on creating diverse solutions shared by participants, and awarded Rūh second place! Omar expresses immense gratitude towards his leaders and teammates whose hard work helped achieve this accolade.
From this experience, he "learnt so much from many of the 250 delegates from across G20 countries and was able to highlight the need to design diverse and inclusive solutions, including for Mental Health."
If you want to learn more about Rūh, please visit their website: https://www.ruhcare.com/about.
To download Rūh on Google Play or Apple Store, please visit this link: https://ruhapp.io/.
Watch Omar Khan discuss his experience in Germany in the video below: