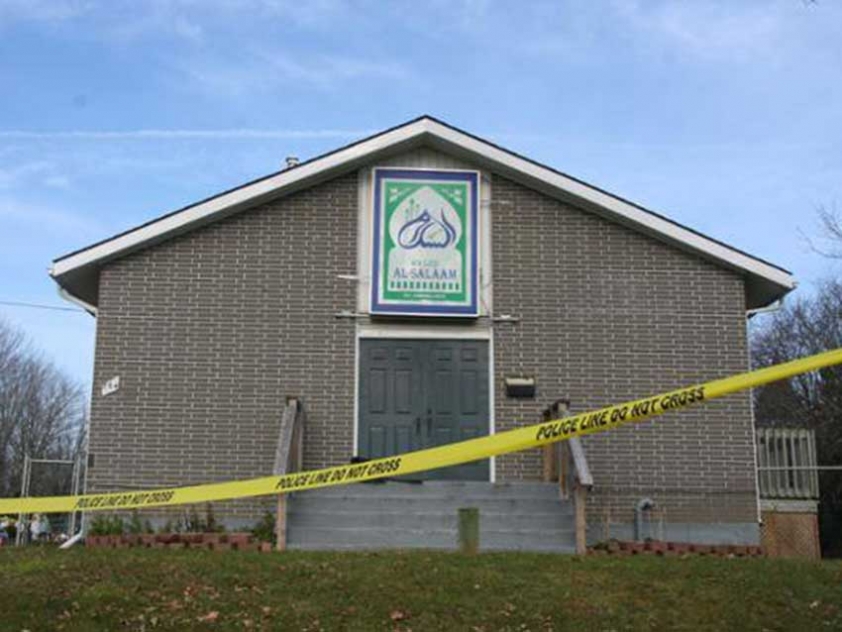 The only mosque in Peterborough, Ontario
16
Nov


2015
Fundraiser for the Peterborough Mosque After Hate Motivated Fire
Written by Muslim Link
The fire is being investigated as a suspected hate crime by police. The police have confirmed that the fire was set deliberately. The community is coming together across religious lines to fundraise for the repairs for the mosque.
To donate visit the crowdfunding site here.
The crowdfunding page and Facebook Page set up to show support for the mosque and condemnation for the attack is full of messages of support for Peterborough and Canada's Muslim communities from non-Musliims across the country.
Messages from the crowdfunding page organizers:
"On November 14th (2015), a suspicious fire was discovered inside of Peterborough's only Mosque. Damages are estimated to exceed $80K. We encourage members of the community, of all or no faiths, to help the muslim community restore their place of worship.
Update: This is now being classified as a "hate crime."
Update: We have now made over $57,780 for our Muslim brothers and sisters.
Update: Hello Everyone, We are overwhelmed by the amount of support that we have received in the last 22 hours and we are about to hit our goal, so we have decided to raise our goal to accommodate the estimated $80,000-$100,000 damages, so that those who want to contribute can still do so.

There are no words to describe how amazing our community has represented itself as a giving, loving, peaceful and supportive community."
On the mosque's website, they also have the following message: 
"We the members of the KMRA are shocked and deeply disturbed by the November 14th incident at Masjid Al-salaam. The damage of the incident which is now being investigated as a possible hate crime has been estimated to exceed $80,000. In spite of the incident, we are deeply touched and highly encouraged by the overwhelming support we have received from the Peterborough community at large. We will continue to work with all faith groups and concerned citizens in raising awareness of peace and tolerance. We are thankful to all those who have extended their support to our community and we look forward to strengthening ties with the broader Peterborough community."
This article was produced exclusively for Muslim Link and should not be copied without prior permission from the site. For permission, please write to info@muslimlink.ca.