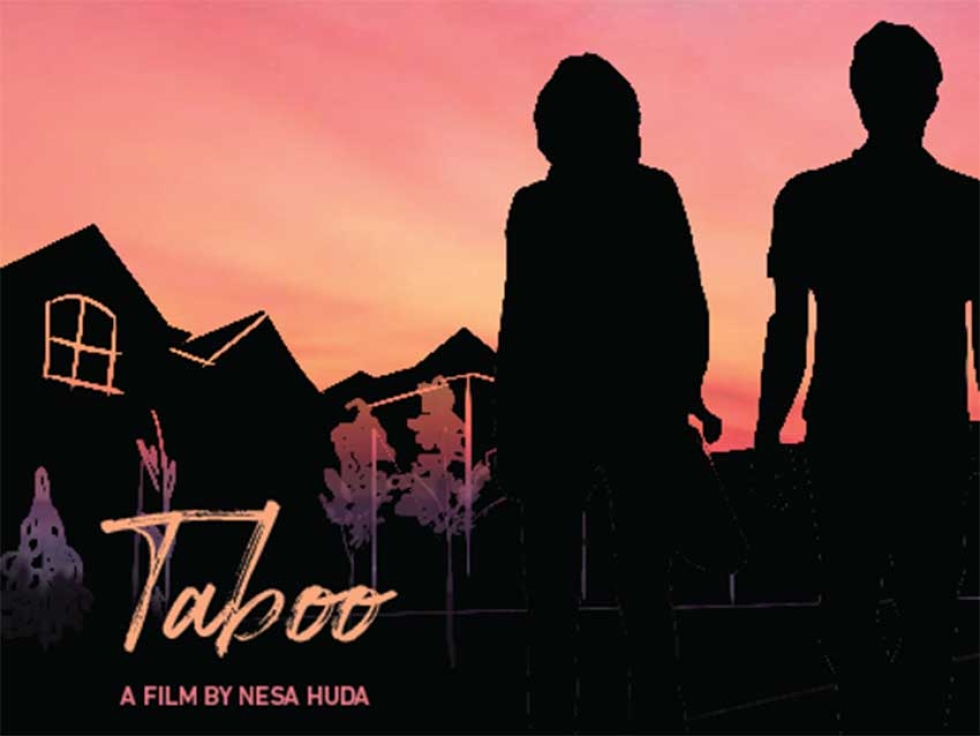 14
Mar


2023
New Canadian Short Film Explores Issues of Self-Harm and Mental Health in Muslim Communities
Written by Muslim Link
Nesa Huda is a Desi Muslim filmmaker from Mississauga, now based in Los Angeles. She is currently working as a Script Coordinator on the ABC show "The Company You Keep", starring Milo Ventimiglia.
Before she moved out to the US, she wrote and directed a short film about Muslim Mental Health shot and based entirely in Mississauga, called "Taboo". 
The project was partially funded by the Ontario Arts Council, and the rest was funded by crowdfunding on LaunchGood.com from the community - people that believed in our work.
The project was also unique in that 90% of our crew and actors were BIPOC - it was very important to Nesa to keep a safe space for everyone working on my project, especially since she has previously felt unsafe on sets as the only visibly Muslim hijabi, and usually the only person of colour.
Taboo Synopsis
Naureen Shah's life is turned upside down when her best friend, Yousef Ahmed, tries to die by suicide, a cardinal sin in Islam. The fallout that ensues with their friendship, his family, and the greater community traps and alienates Yousef further, when all he needs is the understanding and the support of the people he loves.
Why Do We Need This Story?
The reality is that while conversations about mental health are slowly destigmatized, marginalized communities are still left in the dark. They still have to navigate their religious, traditional, and Canadian identities before they can even begin to talk about issues of the mind.
Audience
While the story is rooted in a Muslim community, it really is made for any BIPOC ((Black, Indigenous, and People of Colour) individual, struggling with their mental health. With
Taboo, we want to be able to encourage communities to have open conversations regarding mental health.  The project consulted with mental health professionals and advocates to make sure the piece is safe for consumption.
Community members and press are welcome to watch the film and write about what they thought!
Watch a video of the proof of concept, which breaks down what the film's about and why it's important
Follow Taboo The Film on Instagram here