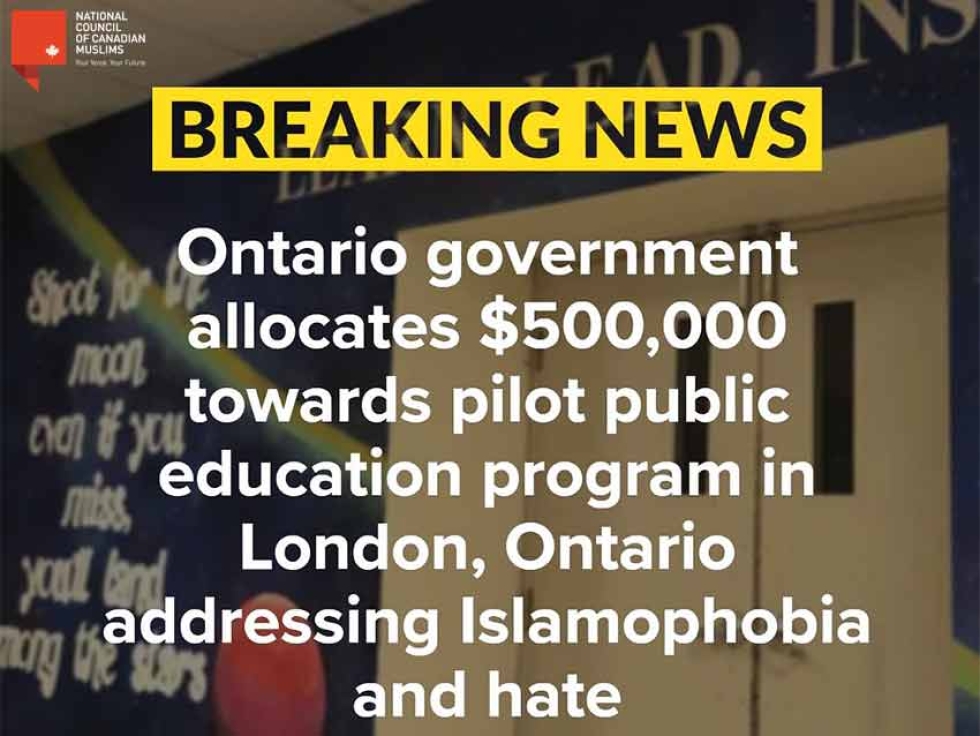 01
Jun


2023
It has been two years since an act of violence took the lives of #OurLondonFamily on the night of June 6th, 2021. Authorities said that the perpetrator of the attack was motivated by Islamophobia and hate for the family's Muslim identity. Since then, we have drafted and encouraged policy changes in Ontario that would address systemic Islamophobia, hate, and racism.
Today's commitment towards the Anti-Hate Response Pilot project, in collaboration with the London Muslim Mosque, is a step in the right direction towards positive change against Islamophobia and hate. We look forward to working with all parties to make sure that implementation leads to real tangible change in London, Ontario.
"That night two years ago changed the way our community sees itself in Canada," said NCCM CEO Stephen Brown. "We were forced to confront hate directly, and that is an ongoing task for all Canadians of good will. This commitment toward public education will hopefully be a catalyst in that direction, as we still have a lot of work to do as a country to reckon with Islamophobia."
The project is meant to help increase the City of London's capacity to prevent and address Islamophobia, racism, and hate. The focus is on increasing public education in London to help foster respect and awareness.
Aside from the public education campaign, the funding will also help develop resources to address hate, including a new online library that will be easily accessible for city residents.
Sadly, the problem of Islamophobia continues to fester in Ontario and beyond. This summer, we had more car attacks on mosques and guns pulled on worshippers. We have a long way to go.
"Today's move, alongside the recent commitment towards Ontario's security infrastructure program, mean a great deal to our communities," Brown said. "As a society, we must link arms and move together against hate, one step at a time."