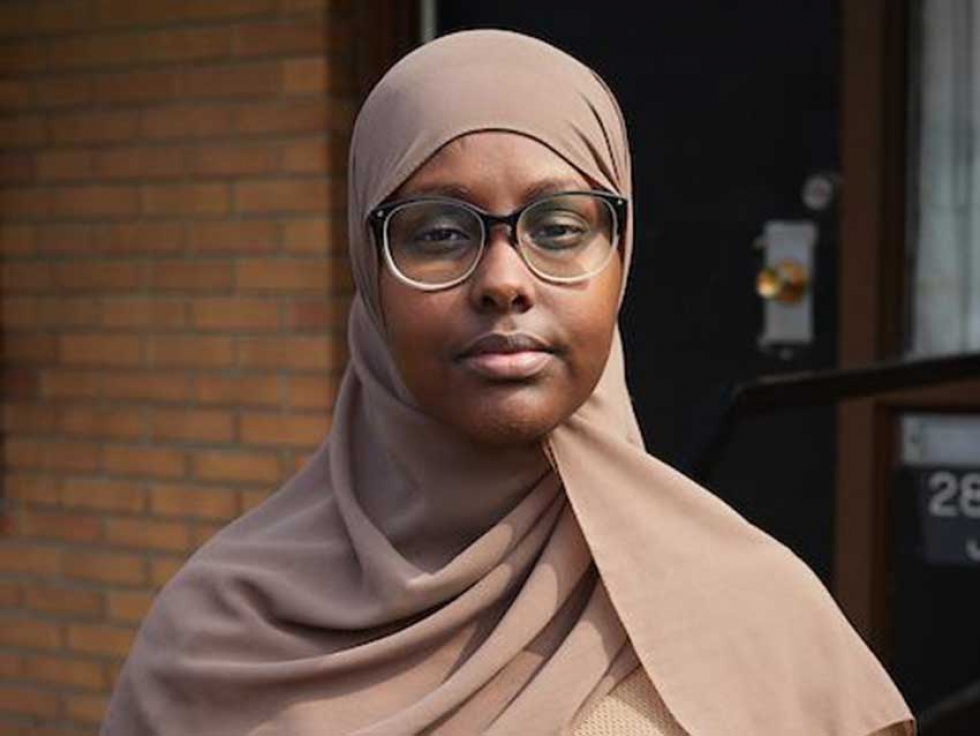 Ikram Dahir is a tenant of Herongate. She is currently organizing with the Herongate Tenants Association.
Courtesy of the Herongate Tenants Association
13
June


2018
Families Facing Eviction Need Your Skills: Volunteer with the Herongate Tenants Association
Written by Mumina Egal
As you may be aware, our neighbourhood, Herongate, is currently undergoing the largest eviction campaign in Canada. We are being mass evicted, our affordable townhouses destroyed and our community torn apart. This is a gross violation of human rights.
This is a national crisis, yet we have had no support from any level of government, including the City of Ottawa, which holds the power to deny the landlord, Timbercreek, the building and demolition permits as well as pass bylaws preventing this type of removal and ensuring at the very least affordable rental replacements.
We have started a detailed neighbourhood census, and have found so far there is an average of 5.5 people per house, representing around 600 people who are facing eviction, including hundreds of children.
Our census also shows 92% of the households facing eviction are people of colour. Our neighbourhood should be celebrated and supported, not violently erased from Ottawa.
To know this is happening in our neighbourhood, in Ottawa, in Canada's capital, is beyond heartbreaking – it is absolutely unjust and is an example of deep structural racism, on par with the historical destruction of Black neighbourhoods in Canada, such as Africville in Nova Scotia.
The current eviction campaign is Phase 2 of what is the whole-scale expulsion and destruction of Herongate. We expect Phase 3 to commence within the next year, representing another 500 people. As we fight these evictions, we fight the largest battle of its kind in the country.
It is now time to form a "Technical Resource Group" of professionals who can support us in our efforts to stop the evictions, allow tenants to stay, and build a healthy, affordable, and safe neighbourhood.
We need housing consultants, lawyers, social workers, architects, planners, lobbyists, non-profit housing professionals, community health workers, non-profit service providers, and others to join this team.
We have already started to build this professional team through our Ally Table, but need to formalize it to access funding for the professional team. Funding through the NHS would provide this opportunity.

If you would like to commit yourself to this arduous yet revolutionary task, please contact the Herongate Tenant Coalition: 
This email address is being protected from spambots. You need JavaScript enabled to view it. or 613-415-6822

To learn more about our struggle, watch our June 2nd meeting. Leilani Farha, the Executive Director of Canada without Poverty, and the UN Special Rapporteur on adequate housing and rights to housing globally, shares her knowledge about tenants rights in Canada.