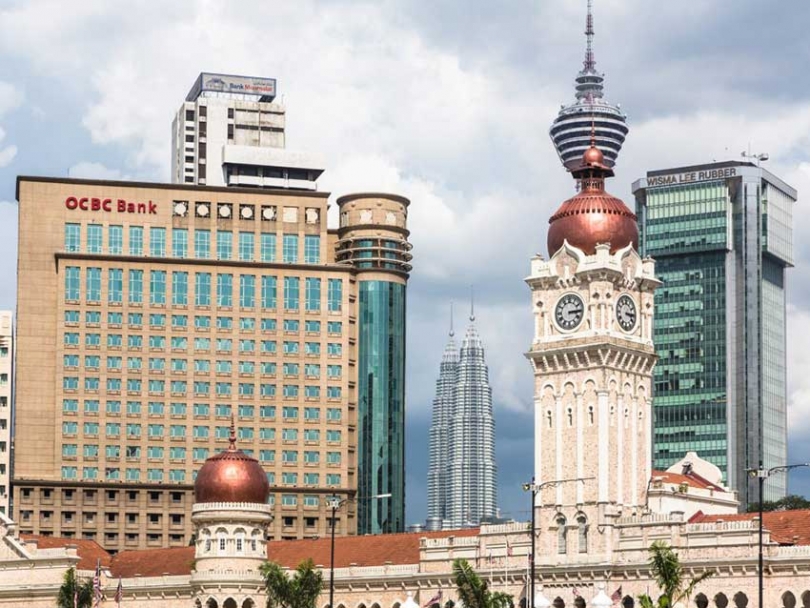 20
May


2010
Islamic finance and banking have enjoyed success in common law jurisdictions such as England, New Zealand, Australia and India. In fact, Islamic banks willingly submit themselves to common law courts to enforce shariah-compliant commercial contracts.
Islamic banks in the UK have in their murabahah (Islamic financing) agreements a governing law clause that states: "Subject to the principles of the Glorious Shariah, this Agreement shall be governed by and construed in accordance with the laws of England".
British companies doing business in Islamic countries sign contracts based on local laws. But is there a degree of compatibility between English law and Islamic Shariah law? 
Last month I took a course on "Business and the Law", which was designed to give MBA students an understanding of the common law in regards to business contracts. Common law (law governing this country except Quebec) can be traced to England. Common law or judge-made law as it is referred to by lawyers, places heavy emphasis on case precedents rather than on statutes (law enacted by legislature) as opposed to civil law which is a codified law.
The course gave me some insight into the relationship between common law and Islamic law. I found out that there were some similarities between the two systems of law. For instance, judges in the common law system look at different sources when giving a ruling just like Islamic scholars look at different sources -- i.e. Quran, Sunna (teachings of the Prophet, may peace be upon him), Ijma' (consensus of the scholars).
Another remarkable resemblance with Islamic law is that judges when rendering decisions look at case precedents. This is similar to the methodology of legal precedent and reasoning by analogy (Qiyas) that was described by early Islamic legal scholars.
Some important and core features of modern English contract law that were studied in class were the concept of rescission, frustration of purpose and force majeure. These concepts are relatively recent introductions into the Law of England and can be traced back to Islamic roots.
Early Islamic jurists formulated contract laws that introduced formal rationality, legal logic and analogical reasoning in the use of contracts. In fact, Islamic jurists were the first to introduce the concepts of rescission (Iqalah), frustration of purpose (istihalah al-tanfidh or "impossibility of performance"), Act of God (afat samawiyah or "Misfortune from Heaven") and force majeure in the law of contracts.
Curious to find out more about the connection between Islamic Shariah law and common law, I started to do more research on the subject. I came across recent studies that have looked at the possibility that certain principles of early English common law are rooted in Islamic law through contact with the multicultural kingdoms of Sicily and Jerusalem. Several scholars, most notably Professor John Makdisi in the United States and barrister Omar Faruk in the United Kingdom suggest a connection between the two systems of law.
In June 1999, Prof. Makdisi has written a delightful and thought provoking article: "The Islamic origins of the common law" published in the North Carolina Law Review. Prof. Makdisi looked at three legal institutions that were introduced to English law during the reign of King Henry II (1154-1189), which resulted in revolutionary changes in the English legal system, among which were the action of debt, the assize of novel disseisin, and trial by jury. He studied their counterparts in Islamic law and found out striking similarities between the two legal institutions. Prof. Makdisi argues that these transplants must have made their way into Norman England through contact with the multicultural kingdoms of Sicily which was at the time under the influence of Islam.
In Islamic law of contract (Caqd), the property of the object of sale got transferred to the buyer as soon as the contract of sale was concluded -- that is, upon offer and acceptance. Prof. Makdisi says that this was unknown to western legal systems in the twelfth century. It is only after -- during the reign of King Henry II -- that English contract law permitted the transfer of property ownership on the sole basis of offer and acceptance through the action of debt.
Early English law emphasized possession in resolving disputes for "the recovery of usurped land". Actual physical possession was recognized as sole proof of title to land, a horse, etc. The "assize of novel disseisin" introduced by King Henry II, broke with this tradition and emphasized ownership, as is found in the Islamic law of istihqaq.
Prof. Makdisi also found out that dispute settling in royal courts through trial by jury resembled the Islamic lafif. In the practice of Maliki school of thought in North Africa, lafif was a body of twelve members drawn from the neighbourhood who were sworn to tell the truth and were bound to give a unanimous verdict. It was used in the exceptional case where proof by cudul (honourable) witnesses was not available.
Prof. Makdisi concludes: "The Islamic legal system was far superior to the primitive legal system of England before the birth of the common law. It was natural for the more primitive system to look to the more sophisticated one as it developed three institutions that played a major role in creating the common law. The action of debt, the assize of novel disseisin, and trial by jury introduced mechanisms for a more rational, sophisticated legal process that existed only in Islamic law at that time. Furthermore, the study of the characteristics of the function and structure of Islamic law demonstrates its remarkable kinship with the common law in contrast to the civil law. Finally, one cannot forget the opportunity for the transplant of these mechanisms from Islam through Sicily to Norman England in the twelfth century."
Others scholars have also uncovered striking similarities between Islamic legal institutions and modern legal institutions.
Another scholar who has suggested an Islamic influence on the common law is Henry Cattan. In 1955, he noted that the English trust closely resembled and probably was derived from the earlier Islamic institution of waqf (endowment). 
A masterpiece in Islamic medieval partnership is the great research work of Abraham Udovitch: Partnership and Profit in Medieval Islam. He pointed out that the European commenda which gave birth to the modern institution of "venture capital", probably originated from Islam.
Prof. Udovitch writes: "Although commercial arrangements resembling the commenda were known in the Near Eastern and Mediterranean world from the earliest times, it is the Islamic form of the contract (qirad, muqarada, mudaraba) which is the earliest example of a commercial arrangement identical with that economic and legal institution which became known in Europe as the commenda."
It is a fact that Islamic history and civilisation led to centuries of advanced knowledge in so many different spheres. Many branches of Western learning, from mathematics to philosophy, owe a debt of gratitude to Islamic influence. As evidenced by many Western Scholars, Islamic shariah law is full of rich and in-depth features. It is definitely not that "radioactive" view held in the West. It is only when Muslims departed from their glorious history that things went wrong.
Professor Noah Feldman of Harvard School of Law, writes in his book, The Fall and Rise of the Islamic State, that the downfall of the Ottoman empire happened when the rulers took away the central role played by "˜Ulema (scholars) and started to construct a legal system independent of the shariah, reforms "collectively known as the tanzimat" (a codified system of law similar to the Roman civil law).
Prof. Feldman argues that "these legal and constitutional reforms displaced and destroyed the scholarly class." In Prof. Feldman's words Islamic scholars were the "gatekeepers" of the shariah, they kept in check the Sultan.
I conclude with this beautiful saying of the second Caliph of Islam, Umar bin Al- Khattab, narrated in Sahih Al-Bukhari: "Once a Jew said to me ,'O Chief of Believers! There is a verse in your Holy Book which is read by all of you (Muslims), and had it been revealed to us, we would have taken that day (on which it was revealed) as an "˜Eid (festival) day.' I asked him, "˜Which is that verse?' The Jew replied: "˜This day I have perfected your religion for you, completed My favour upon you, and have chosen for you Islam as your religion,' (Quran, ch 5, v.3). I replied, "˜No doubt, we know when and where this verse was revealed to the Prophet, may peace and blessings be upon him. It was Friday and the Prophet was standing at Arafat.'
Ismail Barreh will be completing his MBA this June at the University of Ottawa's Telfer School of Business. He is also Islamic banking and finance certificate and has a degree in engineering from Carleton University.
This article was produced exclusively for Muslim Link and should not be copied without prior permission from the site. For permission, please write to info@muslimlink.ca.