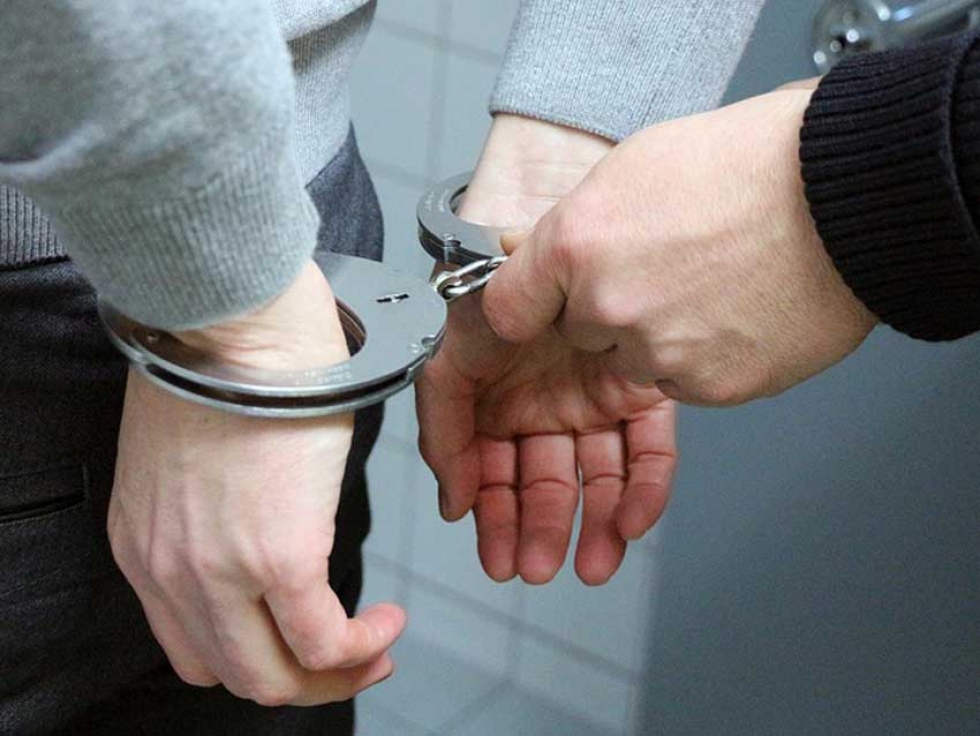 08
Jun


2018
It is a situation that none of us ever wants to find ourselves in, but the reality is that some people will have encounters with the police and legal system at some point in their lives. This article aims to go over some basic information you'll want to know to get you through the earliest stage of the criminal process if you're ever accused of a crime.
The first stage of the criminal process is that the police arrest a person accused of a crime.  At this point, a police officer would have sworn a written statement before a Justice of the Peace stating that he/she believes that the accused has committed an offence. Criminal charges normally involve a violation of the Criminal Code, but they can involve violations of other statutes (legislative documents) as well, such as the Controlled Drugs and Substances Act or numerous other statutes.
What demands must you comply with?
When the police officer proceeds to arrest you, you must comply with the lawful demands of the officer, such as to allow yourself to be handcuffed and to enter the police vehicle. It is an offence under the Criminal Code to resist arrest. At this point, you are not free to leave but you still maintain certain key rights.
Should you explain yourself?
Firstly, if you are arrested, short of identifying yourself to the police officer, you are not required to make any type of statement or answer any questions that the officer has for you. It is common for police to transport the arrestee to the police station and interview them in the hope of obtaining information that will assist them in their investigation. Again, you are not required to say anything and a common mistake of people who are arrested, particularly if they have never been in this situation before, is to try to explain away what happened or to tell the officer "what really happened".
Most people do not know what the elements of the offence that they are charged with are. It is quite possible that an accused person may admit to committing one or more elements of an offence in an effort to attempt to persuade the officer that either they are innocent, that they should not be charged or that things are not as bad as the complainant has described. You have the right on arrest or detention to contact a lawyer in order to understand exactly what your rights are and what may be the best course of action for you. Most criminal lawyers will advise accused persons to make no statement at all as there is usually no benefit to the accused at that stage, whereas the risks are immense.
It is also important to point out that many accused persons will try to use their interview to persuade the police officer not to charge them or to withdraw the charge. The reality is that in most cases, the officer will have already made the decision to charge the individual and they will not change their mind simply because an accused person wants them to. Again, there is no benefit in attempting to persuade the officer to "drop the charge" and the risks are high.
When can your vehicle, phone or residence be searched?
Secondly, while an officer is entitled to search the person of the accused at the time of arrest to ensure that no weapons are present or to identify the accused etc., the officer is not entitled to search the vehicle, the phone or the residence of the accused without a warrant. An accused person may be asked by the officer to search their vehicle or phone, but the accused person or arrestee is not required to consent. In fact, an accused is entitled to contact a lawyer to discuss their rights and options before making the decision as to whether or not to permit a warrantless search of their home, vehicle, phone, purse, backpack, etc. The situation is different where the officer has a warrant to search a particular location or item. In that case, the consent of the owner is not required.
When can you be released?
Third, a person who has been arrested is entitled to seek release (bail) without delay. The practice varies in different provinces. In some provinces, an accused will attend in person before a Justice of the Peace the following morning for a bail hearing, even on weekends. In other provinces, an accused may speak to bail at a police station the same day with a Justice of the Peace. In most cases, the accused is released. Only in rare cases, such as if it is likely that the accused will not attend for trial or will try to contact the complainant or other witnesses or will reoffend pending trial will the accused be detained in custody pending trial.
Also of note is that for less serious matters, an accused person may not be held in custody for long, or at all. It is common for an accused person to be transported to the police station merely to process their information and then they are released either on a promise to appear without conditions, or on their own recognizance, which is a form of release that requires the accused to comply with certain conditions until their trial is concluded. In some cases, an accused person is not detained at all on arrest. That is, there is no handcuffing or search incident to the arrest, but an accused person is merely advised of the fact that that they have been charged and issued a promise to appear.
Failure to comply with the conditions of release can result in re-arrest, and/or further criminal charges so it is always important to obey release conditions. Further, accused persons will have to attend at a police station to have their fingerprints and photos taken. Failure to attend at the required time can result in criminal charges. If the charges that the accused is facing are dismissed or withdrawn, it is possible to request that the agency in possession of the prints and photos destroy them. It is in the discretion of the police as to whether or not they will, but in case they don't, you can ask a judge to review their decision.
How about prayer and halal food?
Regarding prayer, again, usually an arrest does not take long. In case you are delayed, it is doubtful that you can ask to be released from handcuffs to pray. That said, it is common for people who do get taken into custody to pray in their jail cells.  
As for halal food, jails can accommodate halal and other diets.  Most people, if they are taken into custody at all, you are usually released on bail the same or the following day.  In that case, you might just have coffee for breakfast. If you are going to be staying beyond a night, you can make a request for a halal meal.
This article was produced exclusively for Muslim Link and should not be copied without prior permission from the site. For permission, please write to info@muslimlink.ca.