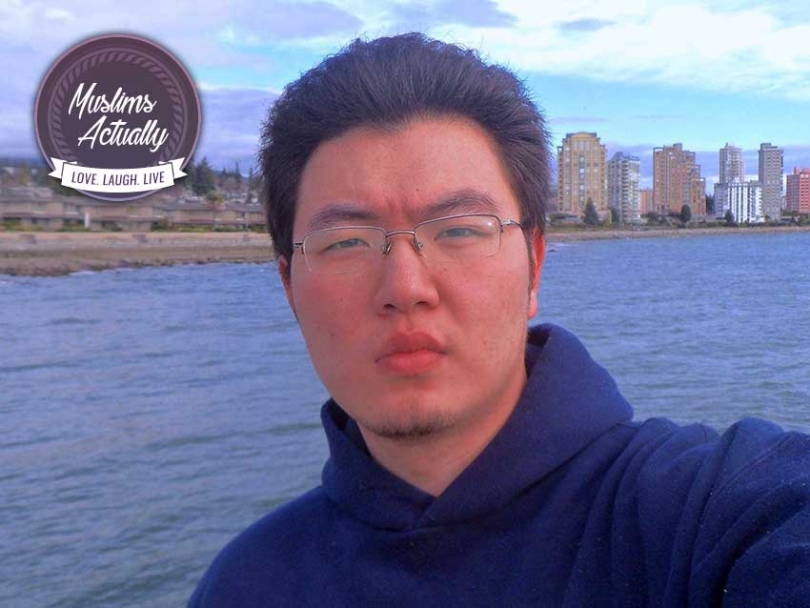 Interview with Muslim Canadian journalist Steven Zhou
11
Jan


2017
Steven Zhou – Paving The Way Forward Through Critical Engagement
Written by Muslims Actually
Steven Zhou is a journalist and editor who focuses on international security-related affairs, often in the post-9/11 context. He has worked and consulted on a number of initiatives aimed at implementing effective counter-terrorism and civic engagement measures among Western Muslim populations. He has worked as a journalist for The Ottawa Citizen and for CBC-Radio's Day 6 program. He is currently an associate editor of the The Islamic Monthly magazine and is a frequent op-ed contributor for CBC News online. His writings have also appears on Al Jazeera English, Al Jazeera America, The Globe and Mail, Buzzfeed Canada, The American Conservative, and Embassy Magazine, among other outlets.  Steven studied Socio-cultural Anthropology at the University of Toronto before obtaining his Master of Journalism at Carleton University.
Where were you born and raised?
I was born in Shengyang, a large city in Northeast China and was raised there until the age of 8. Then my mom and dad and I migrated to West Vancouver, BC and I grew up there until I was 17. I have lived in Ontario for the last 10 years.
Were you born Muslim or did you convert to Islam?
I became a Muslim in August of 2011. I had moved from West Vancouver to Mississauga and attended university at UTM in Mississauga. I converted to Islam about a year after I graduated in 2010. I had many friends through university who were Muslim. I'd say around 99% of my friends were Muslim by the time I graduated; some were Arab and others were from the South Asian sub-continent.
What inspired you to convert to Islam?
I grew up in West Vancouver which is a very affluent, upper middle class community where real diversity is far from the norm. It was in this insular environment that I first realized what social and racial privilege really means. There was ethnic diversity but everyone sort of conformed to a socioeconomic norm that didn't take into account the experiences of many of us. I did not speak English at all when I first arrived. Growing up in that environment, I was well aware of the impact of racism, discrimination and bigotry had on people that appeared different.
I was also raised in the post 9/11 era, and I think I was sensitive enough to my environment to notice that something about the way people talked about the world changed. It became okay to talk about certain kinds of people in a certain way and so I became curious about why society felt that it was acceptable to treat Muslims and portray them  in a way that would be unacceptable for many other groups. In many ways, I felt that I could relate to them, as a person of colour and someone who had been through the immigrant experience. So, by the time I got to university, I began to take a political and academic interest in the Middle East as well as the politics of the Muslim world and the reaction of Muslims to the post-9/11 backlash. That, coupled with the experience of having so Muslim friends in university, led me to embrace Islam. My friends in many ways helped me by opening the doors into the Muslim community so I ended up witnessing some of their experiences firsthand.
Did you always want to be a journalist?
It wasn't a conscious decision the whole way through. I think that anyone who pays attention to society's issues realize that certain gaps exist between these actual issues and the way they're often represented by the mass media, which helps set and reflect the social and political agendas. Upon realizing this, I became critical of the way certain issues were talked about and framed within the media, which can be a very constrictive structure. That was really my initial position with respect to media, an adversarial one. There are some that would argue that mainstream media is far too corporate and that in the age of the internet, it will become outdated by alternative media. But the fact of the matter is that it's a much more complicated system. What I have realized is that alternative media is commentary or an analysis of the news which is still produced by mainstream media. Investigative journalism is still very much alive within in the mainstream, but is consistently being degraded by a number of forces.  If anyone wants to influence public opinion, they have to deal with the media, and so I decided to go to Carlton University for my Masters in Journalism after I became Muslim.
How does it feel being a Muslim in the media today?
It's not easy being a Muslim journalist in the media today. There is a particular kind of newsroom culture that still exists within most mainstream media channels. Editorial rooms are still full of people in senior positions who're not familiar with the ways Muslims see the world. These senior producers or editors head up story meetings where journalists bounce ideas off of each other and if you are the only person who has a Muslim worldview, then it's your job to come up with creative ways to share and defend your perspective. So that can create some tension between you and your colleagues. But it's the reality of what it means to be a Muslim in the media today.
What advice would you give to the Muslim community about the media?
Just like you need lobbyists in politics, you need lobbyists in media as well. In the US we have the Muslim Public Affairs Council (MPAC) which is in constant dialogue with the media and does its best to hold the media accountable for what it produces. We don't have anything like that here in Canada at this time, except for NCCM, the National Council of Canadian Muslims.
We also need to have cohesion in the community which crosses all sectarian and political stripes. The democracy we live in requires that we fight for our rights and freedoms, which requires unity. All people, particularly our youth, need to be civically engaged. So I urge you as a young person to start a blog, do a podcast, start a YouTube channel, or get into journalism and do some writing so that we can continue to influence mass media and influence how certain systems portrays Muslims. Finally we need to be savvy when it comes to media and media interviews. We need to have a voice, a personal voice and a collective voice, that can be called upon to answer questions by the media in a way that best serves our community.
Are you doing your dream job?
I'm currently a freelance writer and write for CBC News online, Al Jazeera America, the Metro and others. But to make a living you need to be working on multiple fronts, and most of the opportunities are in the States these days. My ideal job would be working for an outlet that devotes a good amount of time and resources to investigative matters, where younger journalists are trained well. Those opportunities are disappearing in Canada.
Where do you see yourself in 5-10 years?
I really don't know, but if I'm still around this business, I'd like to have enough prominence to be someone who helps publicly influence the debate on the issues I care about.
Follow Steven Zhou on Twitter here
This article was produced exclusively for Muslim Link and should not be copied without prior permission from the site. For permission, please write to info@muslimlink.ca.