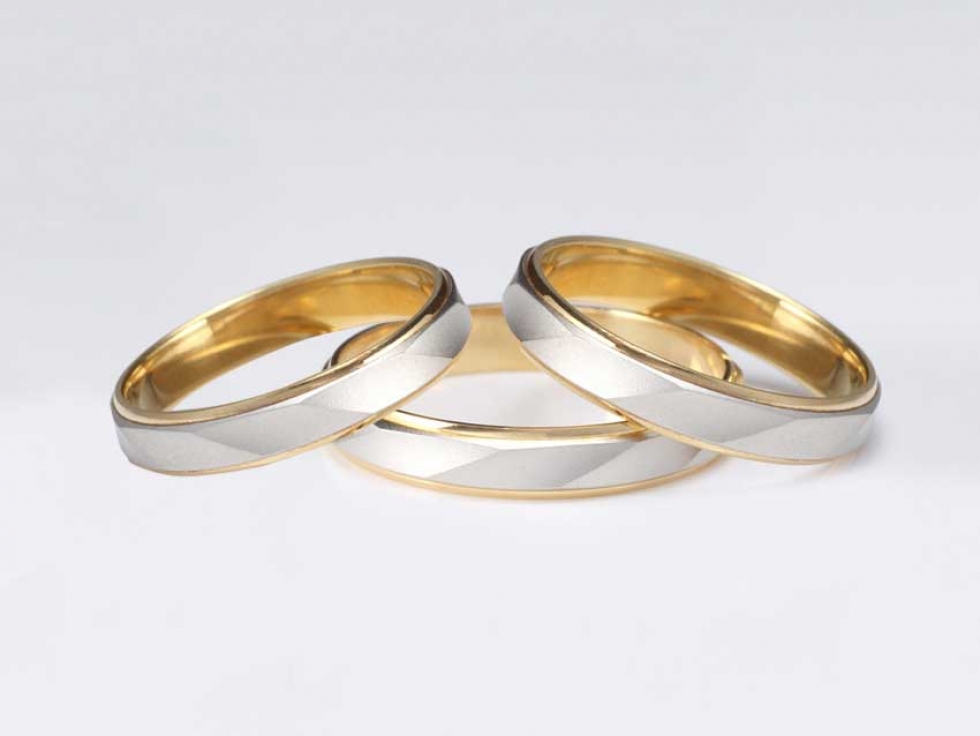 02
Feb


2019
So You Want to Marry a Second Wife?: Advice from A Man with More Than One Wife
Written by Muslim Link Voices
The particularly destructive aspect of how polygamy is being practiced in Canada among Muslims based on these responses seems to be the secrecy aspect, which disturbingly some Muslim religious leaders are facilitating and even actively encouraging. This is often just turning polygamy into as spiritually abusive form of religiously sanctioned adultery that is negatively impacting all women (first and second wives) and children (of first and second wives) involved. We have also learned of situations where a man is forced by his family to take a second wife because his parents disapprove of his first wife for any number of reasons (they didn't choose her, his mother no longer likes her, she's not the right nationality, ethnicity, skin tone, caste, race etc). 
Over the coming months, we will be finding ways to share these stories.
The first story we have chosen to share is that of "A Man with More than One Wife". This was one of the most unexpected responses we received but it looks like some Muslim Canadian men could really benefit from getting some advice from men who have more than one wife in the interest of preventing some of the harms we are seeing happen as many men in Muslim Canadian communities pursue polygamy in ways that far more resemble "taking a mistress with the help of an imam whose services you pay for", than really MARRYING other women as WIVES and becoming part of each other's respective families.
Yes, we understand that polygamy is illegal in Canada and we are not encouraging anyone to violate Canadian laws.
However, we also know that Muslims are practicing polygamy in Canada and the practice is increasing, particularly among young first and second generation Muslims (40 and under). Based on the responses we have received, we already have a second generation of Canadian born children entering adulthood who are the products of polygamous marriages made in Canada, so not discussing this reality just exacerbates the problem, it doesn't solve it.
The writer of this piece has chosen to remain anonymous in order to protect his family. He is South Asian Canadian, based in the Greater Toronto Area.
********************************************************************************************************************************
I'm Muslim Canadian and I've married more than one wife, but I don't recommend it.
I know what you're about to say if you're a male "But it's my right and I can choose to marry whomever I wish" or similar statements about fulfilling this beautiful sunnah (tradition) of the Prophet (PBUH).
On the other hand, if you're female, I've heard things as bad as "I'd rather he cheats and just comes back home to me rather than have to deal with this other woman for the rest of my life!"
After men learn that I have more than one wife, I often get asked if I know of any sisters who are open to polygyny (a man having more than one wife). I often look at them in bewilderment and respond, "No, I don't have a database of sisters looking to be second wives".
If you are considering polygyny, finding a woman willing to be a co-wife should NOT be your first priority.
First, you need to ask yourself if you are really capable of being a husband to more than one woman.
Trust me, it's not for the faint of heart.
Many men have several reasons to get married again. One of the burning reasons that keeps coming up is their unsatisfied desire to have more sex and/or more children which is legitimate in its own right. However, if you were to follow the Prophetic sunnah, most of His (peace be upon him) wives were widows with children and divorcees. Or these were marriages made in order to form important political alliances in order to strengthen the Ummah (global Muslim community). Your "desire" for having more than one wife should therefore also translate into doing something for the greater good of society. Make an act of worship out of it with the right intentions and not just for your own sexual enjoyment and need for more children.
I've come across several individuals, whether it be an everyday Muslim, muathin (man who calls people to prayer), Imam, or da'ee (someone who encourages people to convert to Islam) or convert who wished he could have what Suleiman (AS) had which was 99 wives *Cue giddy school boy chuckle here*.
I look at them wondering if it's really the sunnah of polygyny that they're looking to fulfill or is it just the illusion of the few seconds of pleasure that may exist in between the sheets with another woman. What baffles me is that most of these guys have false illusions that the prospect they will marry will have a "hot" temperament and quench their thirst in bed. How do you vet she can keep up with you or has the same desires as you without coming across as a pervert to see if she's game? Pretty big gamble if you ask me.
There is nothing wrong to marry again to curb your sexual appetite but be sure to fulfill your responsibilities, so you don't show up crooked faced on Judgement Day. Because for all our discussions about how it is our right in Islam to marry more than one wife, we need to remember what the consequences will be if we do not fulfill our responsibilities to all our wives. If you fail to fulfill the basic rights that have been ordained by Allah upon your wives, you will appear crooked on Judgement Day. Polygyny can be a blessing but it is also a test that you can fail and the consequences of failure can impact you in both this life and the next.
For every successful story of polygyny that I know exists, there are 100 failed polygamous marriages I could tell you about. Let that statistic sink in.
Secondly, I highly recommend that you have a discussion with your wife before you venture into yet another marriage. If she outright says no, then it would be advisable to work on it with her before you ruin a perfectly good relationship by marrying another woman. Ideally, this won't be the first time you are discussing polygyny with her. It would be good to know your potential spouse's thoughts on polygyny before you marry her.
If your wife's not fulfilling your basic needs, then it's time to speak to a close family relative that has experience and wisdom in this area and insight into your marriage or a Muslim couple's counselor that understands your situation and accepts polygyny.

Your wife, the mother of your children, deserves the respect of being included in your decision to marry another wife. It is common courtesy. I can already hear the brothers shouting, "I Don't Need to Ask HER Permission to Marry Another Wife, It's My Right!". I'm not saying you need to ask for "permission" but the least you can do is treat her with respect and seek her advice rather than command her that you'll be getting married again and you don't care what she has to say about it.
Imagine this scenario: Your wife goes out and does something without consulting you which affects your life drastically such as adopting a child or having her parents move in with you? How would that make you feel? Choked? Betrayed? Disrespected? That you can't trust her? Well, now you have an idea of what your wife will go through if you choose not to discuss marrying another wife with her. Don't put your wife, who according to the Quran you are supposed to treat with compassion, through that unnecessary distress.
Thirdly, I would advise those who want to venture into polygyny to have a solid action plan not only in terms of solid finances on how to manage two or more households but also how you are going to divide your time between more than one wife.
Let me tell you a story from the life of Prophet Muhammad (PBUH). Muhammad (PBUH) came to Aisha's (RA) house and on that day there was no food in her house so he asked for food from his other wife's house and when it was brought, Aisha (RA) flipped the entire tray in a fit of jealousy. Imagine yourself in that situation? How would you react? Do you realize what our Prophet (PBUH) did? He laughed it off. Can you?
The checklist to see if you're an ideal candidate for polygyny is pretty simple.
Are you emotionally sound? This means can you take direction or Dolby surround sound nagging from more than one wife without flipping out? If you don't like your ego getting bruised, then I suggest avoiding polygyny.
Are you physically in shape enough to handle more than one wife?
Are you financially set to take on another woman knowing that you may impregnate her so will need to be able to support her and your children to be?
What type of leader are you? Are you someone who tries to lead by example, so you inspire respect and love from others, or are you a tyrant who likes to bully people to get what he wants?
The next question you need to ask yourself is how much do you love "me time". Because I can tell you this much, if you think you're busy with one wife, then times that by two, three or four.
Let's play out a typical "second wife" scenario. You find the one who is open to being a second wife and she'll forfeit some of her rights, such as financial support, to make polygyny work, so you get married. Several months down the road, she's pregnant and can't go to work to support herself anymore. She's carrying your child. What are you going to do?
So on top of these new financial needs, she's pregnant, so you have mood swings on the table, possible morning sickness, night runs to the supermarket on every alternative night because remember you do have another home to go to. Not to mention since the advent of push notifications on cell phones and limitless technology to keep in touch, you'll get constant messages from her while you are with your other wife that are important to respond to but not urgent. Can you handle that?
Fast forward, 9 months pass. You have a wonderful healthy baby and now breastfeeding is on the table along with the numerous doctor visits. Sure, it's great that healthcare is "free" in Canada but there are still a whole bunch of costs you will need to cover on your own. And you also are going to need to be emotionally available to support your wife through being exhausted, feeling insecure about how her body has changed after having a baby, or even full-blown post-partum depression!
You think you have it figured out when the Child Tax Benefit kicks in so that will cushion the blow of having children with your wives. Think again, it's their money - not yours. Your kids earned it and you are still on the hook to provide so that the mother gets nourished to take care of your children.
Reality is that most of the time men can't keep up and these situations lead to divorce once the neglect sets in.
Oh and you MARRIED a second wife. Remember, she's your wife, not your mistress. That means you MARRIED into her family. You didn't see that one coming, did you? Multiple in-law visits are a huge component of having more than one wife and you need to honour them. You love your current in-laws, right? Well, now you have another set to love.
This is just the tip of the iceberg. There are so many nuances in polygyny that I highly advise most against it unless you can be fair to your wives in all aspects of married life such as arriving on time from one house to another. And you better make sure you're not carrying the scent of one home to the other! Otherwise, you'll instantly end up sleeping on the couch or in your car. Yes, it may be a peaceful sleep, which you will really need at this point, but you aren't in bed with your wife so it defeats the purpose of why you got married in the first place.
Also choose your wives wisely. Women who agree to be in polygamous marriages should have strong personalities. They have to be more than "pretty" faces. There must be substance there. She must be strong enough that if the head of the house (YOU) falls, she is able to lead with her co-wives for the sake of your children. This means that your wives need to get to know each other and YOU need to be the one bridging that gap and reducing animosity between them. Don't pit your wives against each other because you think it means they will each work harder to please you! Unfortunately, I think some men don't want their wives to get along because they have worked out that the numbers are not in their favour: 2 or 3 or 4 to 1.
With all things considered, I think polygyny still can be done if you're just and up for the lifelong challenge.
But if you know that you are not up for this responsibility, I recommend getting a hobby, maybe polar bear dips in ice-cold lakes. A very Canadian hobby.
Muslim Canadian communities do need to speak more openly about the reality that members of our community are in polygamous marriages.
We wanted marital counselling at one point and the scholar I consulted outright said he does not believe in polygyny and cannot help us. Fortunately, we did eventually find help. Some scholars and marriage counsellors understand that everyone needs access to marital counselling, even those of us in polygamous marriages.
If you're going to consult a scholar about polygyny, go to one that practices it and ask about his life experience and specifically what he has learned from his mistakes. Alternatively, you can go to someone who is just a regular Muhammad to ask about his life experience being married to multiple wives and also ask him what lessons he's learned from his mistakes.
Keep in mind that what may work in Muslim majority countries where polygyny is openly practiced and regulated doesn't necessarily translate well in Canada.
Do your wife, your potential other wife, your children, and the whole Ummah a favour, think your decision to marry another wife through with the head on your shoulders!
Please remember that polygyny was made permissible in Islam in order to provide love and support to women, not only to satisfy men's desires.
I felt the need to share this.
Hopefully, even if I make a difference in one person's life with this advice, then I have succeeded.
This article was produced exclusively for Muslim Link and should not be copied without prior permission from the site. For permission, please write to info@muslimlink.ca.