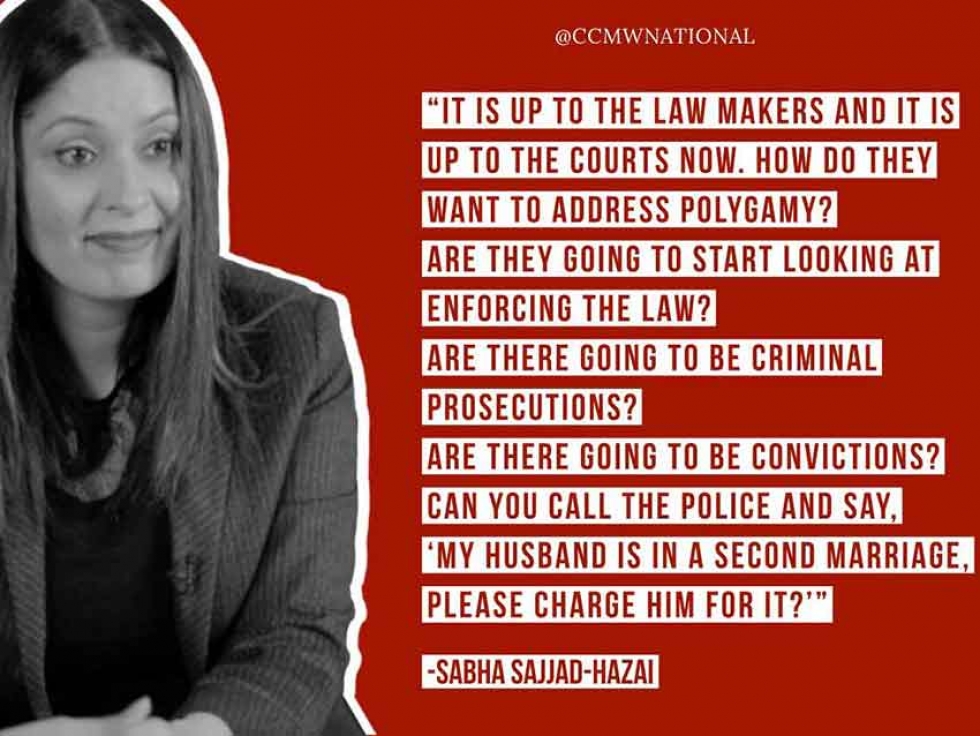 02
February


2019
"Polygamy is against the Canadian Criminal Code, yet some imams are openly willing to do it for men who want second wives, including one of the most prominent imams in the country."
"It is up to the law makers and it is up to the courts now. How do they want to address polygamy? Are they going to start looking at enforcing the law? Are there going to be criminal prosecutions? Are there going to be convictions? Can you call the police and say, 'My husband is in a second marriage, please charge him for it?'"
The Canadian Council of Muslim Women (CCMW) believes polygamy is based on the values of tribal patriarchy and is inherently harmful to women and children. We supported the decision of Justice Bauman of the B.C. Supreme Court to uphold the ban on polygamy. For our full position paper on polygamy, please click here.
CCMW's current national project is aimed at educating, supporting and developing resources for Muslim women navigating family law issues such as polygamy, divorce, spousal support, and property division. To learn more and to get involved, please email This email address is being protected from spambots. You need JavaScript enabled to view it..