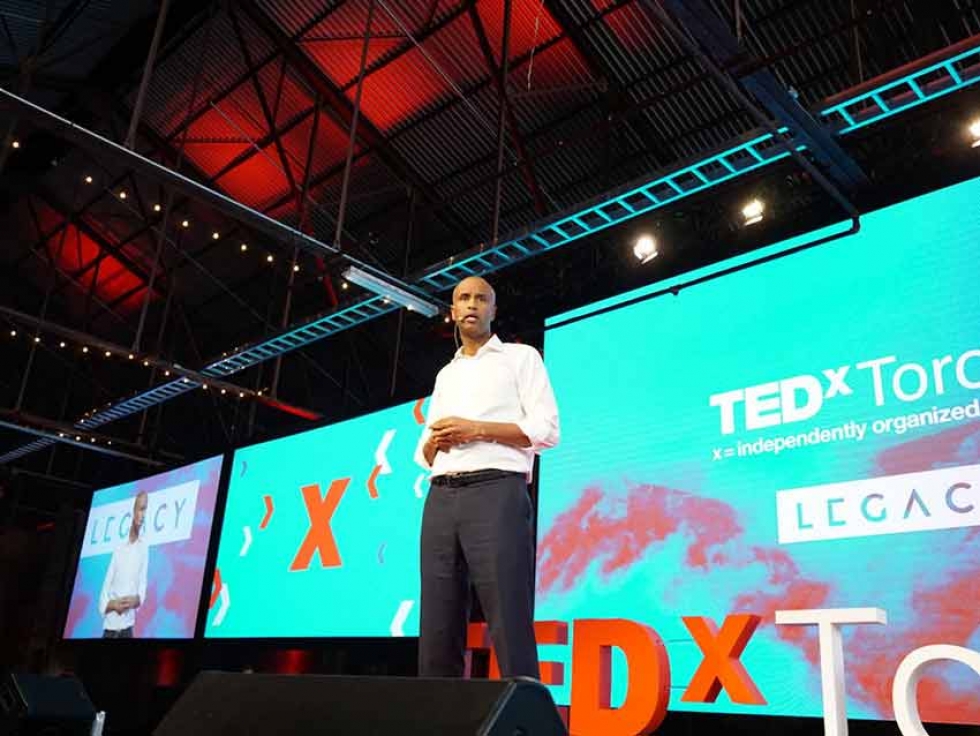 Hon. Ahmed Hussen speaking at TEDxToronto in 2017.
Alex Paterson/TEDxToronto
21
Dec


2019
In 2017, Honourable Ahmed Hussen was a speaker at TEDxToronto in Toronto, Ontario.
According to TEDxToronto, "Hon. Ahmed Hussen entered Canada a child refugee, and today is Minister of Immigration and Refugees. He shares his experience of Canada: a country of immense generosity, but also one that struggles with systemic racism, and paints a bold picture of how a country can become truly great. Ahmed Hussen is Canada's Immigration Minister and Member of Parliament for the riding of York South-Weston. A lawyer and social activist, he has a proven track record of leadership and community empowerment. Born and raised in Somalia, Ahmed immigrated to Canada in 1993; In 2002, he co-founded the Regent Park Community Council, which helped secure a $500 million revitalization project for the area, and he has been widely recognized for his significant contributions to the city of Toronto."
(It may take a few moments for the video to load from YouTube.)
Follow Hon. Ahmed Hussen on Twitter