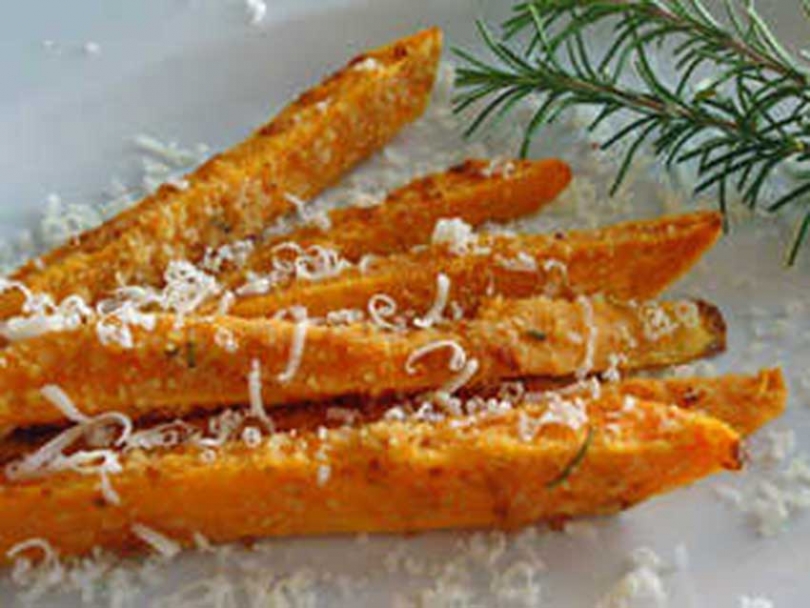 19
Mar


2013
Mom tips for eating healthy on a budget
Written by Sadia Virk
As dieticians across the country reach out to Canadians this month in an effort to remind them of the importance of making healthy food choices and the positive impact good nutrition can have on one's health and well-being, the Muslim Link talked to a couple of mothers in the community to get their thoughts on the subject.
March marks National Nutrition Month, with the slogan for this year's campaign"Best Food Forward: Plan, Shop, Cook, Enjoy" focusing on the importance of making healthy food choices when grocery shopping.
For Jessica Murray, mother of three year-old Musa, one year-old Maryam and one month-old Hannah, making healthy food choices at the grocery store can sometimes be challenging due to the higher costs that are often associated with healthy and fresh food items.
"Healthy foods are more expensive," she says. "A box of macaroni and cheese dinner is quick, easy and serves at least three and it can often be found on sale for less than a dollar. It's pretty hard to make a healthy meal for that price. Even healthy  snacks are more expensive, a pound of dried fruits or nuts is often twice the price of a package of cookies. I try not to serve processed meats, white bread or sweets ""unless it's a special treat- but all these things are cheaper than their healthier alternatives."
Although it can be a struggle to manage a healthy lifestyle on a reasonable budget, Ms. Murray still finds the motivation and means to do so, and encourages others to do so as well.
"It just means as a mom I am always on the lookout for the lowest price," she shares. "And insha Allah (God willing) if we spend a little extra to keep our families healthy, then Allah will reward us for this sacrifice."
For Aliya Khan, time management often adds an extra challenge in making healthy food choices when grocery shopping. Mother to seven year-old Salman and four year-old Sana, Ms. Khan isn't the only one challenged with making decisions in the grocery aisles. According to a 2012 poll on grocery shopping habits conducted by Dietitians of Canada, 63 per cent of surveyed Canadians reported struggling with making healthier food choices in the grocery store at least half the time that they shop and more than one third reported struggling at least 75 per cent of the time.
"When I take the time to plan ahead and make proper grocery lists according to my meal plans for the week, I find I am able to be a more conscious grocery shopper and make better decisions," she says. "Unfortunately with my busy schedule I don't always have time to plan ahead and so I often find myself rushing through the store throwing things in my cart at random, unsure of what to get. I know if I just take the time needed each week to plan properly, it is easier for me to make healthy choices when grocery shopping."
Another challenge Ms. Khan faces is getting her children to eat and enjoy vegetables. Although neither her nor her husband were originally keen on eating vegetables with each meal either, since having children both have been making a more concerted effort.
"I think it makes a big difference for our children to see their parents choosing healthy foods and enjoying them, after all we are their first role models," she says. "Another thing that helps is when I give them a choice between two vegetable sides ""this way they are more likely to finish the one they choose, because it gives them a sense of control as well. It also helps to involve them in the grocery shopping and asking them to help plan the menus for the week. Making it a whole family affair gives everyone a greater sense of involvement and commitment and helps us to make healthy choices together as a family insha Allah."
For Ms. Murray, serving food items with dips is a great way to get her children to clean their plates.
"My kids love to dip things, so I try to serve most meals with some kind of sauce or spread," she explains. "Dip ideas include salad dressing for fresh veggies, hummus for almost anything or tomato sauce with seasonings. I even sometimes heat up a little leftover lentil soup or cream of veggie soup and put it in a little "˜dip' bowl and let them dip whatever part of the meal in that."  
Mini Banana Muffins
"My family loves anything banana, so here's a recipe for banana muffins that your family will enjoy too Insha Allah," says Ms. Murray. "It's great as a snack, or with breakfast or lunch."
Ingredients:
1 medium egg
1/2 tsp vanilla extract
55g soft light brown sugar
1 large, very ripe banana, well mashed
55ml sunflower oil
85g wholemeal flour
1/2 tsp baking powder
1/2 tsp bicarbonate soda
1/4 tsp ground cinnamon
Pinch salt (omit for under ones)
Method:
1. Preheat oven to 350 degrees and line 2 mini muffin tins with mini muffin liners.
2. Beat the eggs and sugar together until thick, stir in the banana and oil.
3. Sift on the flour, baking powder, bicarbonate of soda, cinnamon and salt (if using) and add the bran left in the sieve to the bowl too.
4. Stir together until just combined.
5. Spoon into muffin cases (around 2/3rds full) and bake 12-14 minutes, until risen and firm to the touch. Remove and cool.
6. Store in an airtight box for up to 3 days or freeze (defrost at room temp approx 1 hour).
(Source: Annabel Karmel)
Baked Sweet Potato Fries
"If you asked my kids what their favourite vegetable is, they would probably say French Fries," Ms. Khan shares. "If I allowed it, they would gladly eat them for breakfast, lunch and dinner! I like this recipe for Baked Sweet Potatoes Fries because it's a tasty and healthy alternative to regular fries. Sweet potatoes are a good source of antioxidants, fiber and vitamins A and C."
Ingredients:
1 lb peeled sweet potatoes cut into 1/4"³ match-sticks
2 tbsp extra virgin olive oil
1/2 tsp cumin
1/2 tsp oregano
1/2 tsp coriander
1 tsp kosher salt
1 tsp parsley
1/8 tsp black pepper
Method:
1. Preheat oven to 425 degrees.
2. In a small bowl combine cumin, oregano, coriander, salt, parsley, and pepper.
3. Place sweet potatoes in a pile directly on baking sheet and drizzle with olive oil.  Use hands to toss until all pieces are well coated.  Sprinkle seasoning mixture on top and toss again with hands to coat.
4. Arrange sweet potatoes in a single layer so that pieces are not touching each other.  Place pan in oven and bake for 15 minutes.  Use a metal spatula to gently flip fries and then return pan to oven. Cook for an additional 15-20 minutes or until fries are starting to lightly brown and crisp.  Remove pan from oven and cool 5 minutes.  Serve immediately.
(Source: Our Best Bites)
This article was produced exclusively for Muslim Link and should not be copied without prior permission from the site. For permission, please write to info@muslimlink.ca.