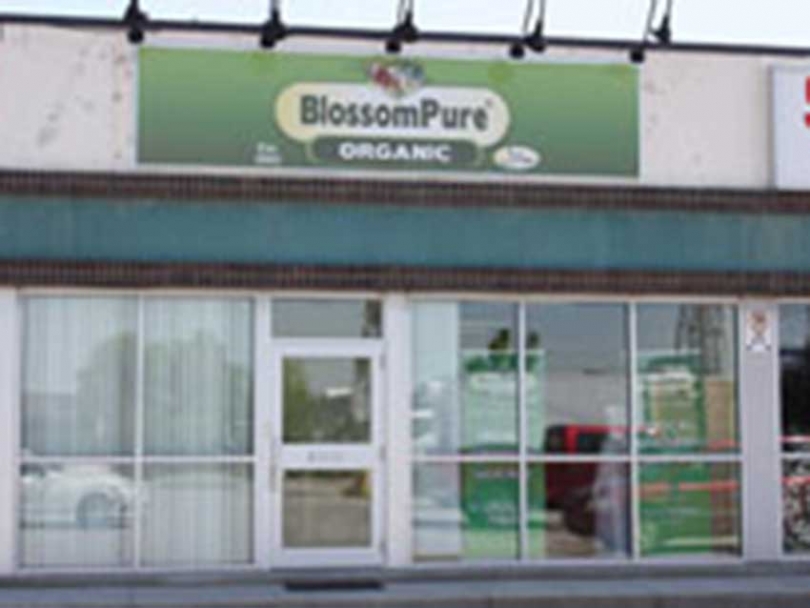 18
Feb


2013
There are now several grocery stores that offer halal meat, but Blossom Pure Organic, set up in 2002, is still the only onein Canada that carries double certification; offering organic meat that comes from animals slaughtered in accordance with Islamic principles. The owner of this Mississauga-based business, Fahim Alwan, was recently in Ottawa to market his products. The Muslim Link caught up with him for this one-on-one interview.
ML: What is organic zabiha?
The word "organic", when used to describe meat, means that the animals were raised with care in the traditional environment which is cruelty-free -- with free access to fresh air and sun. The animals eat the food they were meant to eat, i.e. grass and not corn, which ensures their meat is pure and healthy, free from drugs, hormones, antibiotics, GMOs, pesticides, and animal by-products (rendered meat from different animals and species)
Zabiha means the animals are hand-slaughtered in a humane way by a conscientious, practicing Muslim butcher. The animals are not stunned, put in a stressful environment or slaughtered in front of the other animals.
ML: As long as the meat is zabiha, why should one care if it is organic too?
Allah has ordered us to not only eat halal (zabiha), but also tayyeb (wholesome). Organic represents the word tayyeb, which is mentioned in the Quran in the same ayah that speaks about halal food. These means the animal must be raised ethically, without any subjecting to harm or confinement.
As the way animals are conventionally raised, (chickens in crowded pens, cows in feedlots, etc) is not always parallel with zabiha standards, we believe organically and ethically raised meat is the most compliant with zabiha.
ML: What are the benefits of organic zabiha?
When eating organic zabiha, you can be assured your meat was raised and slaughtered ethically, according to halal and zabiha standards. This means the food is full of nutrients that nourish our body and soul. It is free of chemicals that cause us and our children many illnesses -- and the current epidemics of illnesses are a witness to this. This also protects our earth from further destruction due to the mass use of pesticides and GMO (see the film A River of Waste). And eating zabiha supports our conscientious farmers who treat animals as sacred creation and part of the ecocycle of life. 
ML: Where did the idea for your business come from?
It was a natural progression from medical supplies to natural supplements, and I found the best way to care for one's health was consuming pure, wholesome food. This we learn from the prophetic hadith: "the stomach is the house of diseases, and prevention is the best medicine". This was one of the foundations of BlossomPure's inception.
ML: How do you ensure that the meat you sell is organically raised?
We buy our organic animals from certified organic farmers who are certified by a third party (who have a stringent criteria that the farmer must follow) who visit the farm at random to test the soil and the animals.
ML: How would you describe your customers?
Our customers are usually one of three types "" those seeking a health refuge; those who have done enough research to turn them away from the conventional and are glad to find a company to provide them with the pure halal meat; and those who are seeking to only consume what is truly halal and tayyeb. 
Our typical customer has a family, is very health-oriented, and would rather invest in their heath and overall well-being instead of the long-term effects of non-organic foods/meats. They only want the best to feed their children and themselves.
ML: What sort of challenges have you had to face in setting up this business?
It wasn't easy to convince many customers to pay more for their food when they cannot see or feel the benefits directly -- especially when they are used to paying so little for the food they were currently eating that is mass-produced by conglomerates who use any means to improve their bottom line; undermining the farmers and the workers who produce these products.
ML: What products do you offer?
We offer a wide range of organic, ethically-raised meat and poultry: free-run, grain-fed chickens; free-range, grass-fed, (which is high in omega-3) beef, lamb, and veal; as well as deli free from preservatives, nitrates and fillers. We also carry Mennonite eggs, jams, honey, pickles, and more, along with a store full of grocery items, spices, and organic produce and dairy.
ML: What geographical areas do you serve?
We have two locations, one Port Credit/Mississauga and the other Etobicoke/Toronto, and with our home-delivery program, we are well-equipped to serve the GTA. We have been shipping to Ottawa and Montreal for the past five years as well.
ML: What's next for BlossomPure?
We would love to expand further to provinces outside Ontario, such as Quebec and Alberta. We continue to strive to be involved with our community, both in the city and in the farms; hope in the near future to be involved in more co-ops and projects; to share with people the knowledge we have gained over the past 12 years, and how they can invest that in their health and nutrition.
ML: Anything else you would like to add?
We would love to be able, one day, to see people able to make the informed choice and for that choice to be affordable.
For more information, visit: www.blossompure.com
This article was produced exclusively for Muslim Link and should not be copied without prior permission from the site. For permission, please write to info@muslimlink.ca.