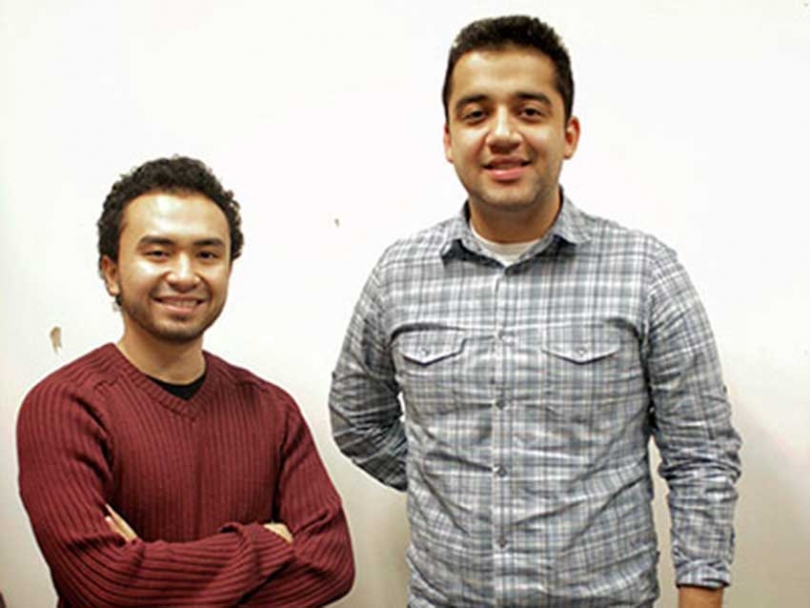 12
Jan


2014
Fostering Local Entrepreneurship with the Legacy Conference
Written by Chelby Daigle
In last month's issue, Muslim Link interviewed Shahzad Khan, co-founder of Gnowit, who had recently been made a 2013 Rising Star by Invest Ottawa. Mohammad Al-Azzouni is also a co-founder of Gnowit and works as the company's VP of Business Development & Marketing. Both men met in 2010 at the Legacy Conference which Al-Azzouni founded while studying Economics and Marketing at the University of Ottawa.
The Legacy Conference, which will take place on March 22, 2014 at City Hall, aims to inspire youth, particularly university students, to consider being entrepreneurs by providing them with opportunities to connect with, and learn from, successful entrepreneurs in various fields.
When Al-Azzouni came up with the idea for the conference, he was surprised at how much support he found from faculty, government, and entrepreneurs. Coming to Canada as an international student from Saudi Arabia, he didn't have many connections in Ottawa's business world. "I was like a nobody, I just told them my vision but they believed in me right away. I went to the dean of every faculty at the University of Ottawa. I just knocked on their door without an appointment. But they welcomed me with open arms. They were very supportive, particularly the Faculty of Economics. They want you to succeed because they know that we are the people who are going to build the city," he explained. The main lesson he learned from this experience was to not be afraid to share your ideas with people.
"There are so many smart people in Ottawa, but we just need to give them direction and let them know that they don't really have to work for a big corporation. You can be successful creating your own business and building your own legacy. And it is so much easier, now than like five years ago. There are government grants and even prizes you can win to help with your business. We need to expose students to these opportunities before they graduate."
Al-Azzouni intended the conference to be a student-led initiative. Now that he has graduated, a student-run social entrepreneurship organization based at the University of Ottawa, Enactus uOttawa, is running the conference. Enactus uOttawa brings together students, academics, and business leaders to use the power of entrepreneurial action to create and implement community empowerment projects. These projects strive to improve the quality of life and standard of living for people in need. Currently, they are running projects addressing the needs of at-risk youth and marginalized immigrant women.
Enactus Co-President, Ajmal Sataar thinks the conference is a great opportunity for university students to connect with one another across different faculties. "At our school, all of the different faculties are in their own area. So the engineers and the business students don't really communicate that often. But when you think about the real world, most businesses involve both engineering grads and business grads. The Social Science students may be studying International Development, but in order for them to make a proper impact they need to understand the business aspect of things too. So bringing together these different disciplines creates opportunities for people to start working together and that's how ideas flare," he explained.
Al-Azzouni thinks university is a good time to become an entrepreneur. "There are a lot of advantages to starting a business when you are a student or when you are young. You haven't gotten married yet, you don't have a mortgage, you don't' have kids yet. Your risk tolerance is a lot higher than when you have a family, so even if the business fails you can just go do something else," he explained.
But starting your own business can seem like a mammoth task. That's why the Legacy Conference offers a variety of workshops in order to help aspiring entrepreneurs learn concrete skills. "There are workshops on marketing, team building, idea generation, financing. You get to hear from successful entrepreneurs about how they developed their business," he explained.
This year's Legacy Conference will try to highlight alternative forms of entrepreneurship such as social entrepreneurship and environmental entrepreneurship along with the technology-based entrepreneurship people are often more familiar with. The hope is that people with a diversity of skills and interests see that entrepreneurship can also be an option for them.
To learn more about the Legacy Conference visit http://legacyottawa.ca/
To learn more about Enactus visit http://enactusuottawa.ca/  
This article was produced exclusively for Muslim Link and should not be copied without prior permission from the site. For permission, please write to info@muslimlink.ca.