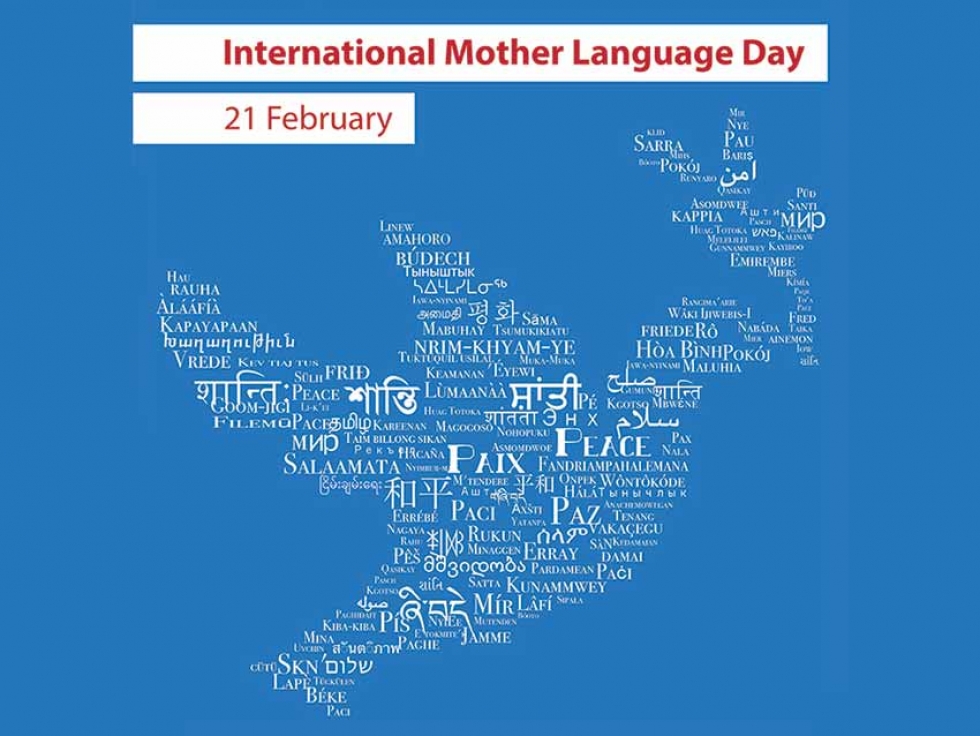 February 21 is International Mother Language Day according to the United Nations.
United Nations
20
February


2019
Ekushey February: Celebrating International Mother Language Day
Written by Naiema Zaman
Celebrated on the 21st day of each February, International Mother Language Day, or Ekushey February in the Bangla language, marks the day students in Bangladesh lost their lives in an arduous effort to preserve their linguistic rights.
Before 1956, Bangladesh was non-existent; the country formed as a result of political turmoil between the pressures of the masses within India. Divided from India in the partition of 1947, the dominion of Pakistan, being composed of West and East Pakistan, with East Pakistan having a predominantly Bengali population.
In 1948, the government of the Dominion of Pakistan passed a law declaring only one national language. Being a land of varied ethnic and linguistic profiles, this legislation motivated protests amongst the Bengali populace in the Dominion of Pakistan.
On February 21, 1952, when student demonstrators assembled in another protest and where killed by law enforcement officials. The heightened civil unrest resulting from the assassinations gave rise to the government eventually relenting to public demands, and officially having Bangla as a national language from 1956.
The demonstrators that had participated in the 1952 protest were students of the University of Dhaka, among other activists. The demonstrators that were killed violated the curfew set by Section 144 at the time. Students Abdus Salam, Abdul Jabbar, Abul Barakat and Rafiq Uddin Ahmed were among those that died that 21st day of February.
Today, the Shaheed Minar memorial is found near the Dhaka Medical College in Dhaka, Bangladesh, situated in the area where some of the student demonstrators had lost their lives, or had fled when the rally intensified. In Bangladesh, Ekushey February is a national holiday.
In recognition of those who died fighting for their linguistic rights, the United Nations declared February 21 as International Mother Language Day in 2000. UN International Mother Language Day aims to promote linguistic and cultural diversity and multilingualism (speaking more than one language).
Bangladeshi communities across Canada celebrate International Mother Language Day each year, sometimes by setting up replicas of the Shaheed Minar. Earlier in February, here in Ottawa, International Mother Language Day was celebrated at Ottawa City Hall, with Mayor Jim Watson present as well as Canada's first Bangladeshi Canadian Member of Provincial Parliament, Doly Begum.
Being born to Indian and Bangladeshi parents, and being involved with many different communities here, I have only heard stories or had a tourist's view of the rich history and diverse langauges of the countries of South Asia.
After learning Bangla, my Indian mother learned to read and write in seven other languages of India, learning under teachers that have studied under literary greats such as Bengali poet, Rabrindanath Tagore. "Amar Sonar Bangla" (My Golden Bengal), the Bangladeshi National Anthem, comes from a poem by Tagore with the Bangla word "sonar" meaning "belonging to gold".
I learned to speak, read and write both Bangla and Urdu from my family at home, all while I was also learning to read the Qur'an in Arabic.
Today, we as Muslims should reflect on the diversity of our mother tongues and the importance of valuing and respecting the linguistic diversity of the Ummah.
This article was produced exclusively for Muslim Link and should not be copied without prior permission from the site. For permission, please write to info@muslimlink.ca.