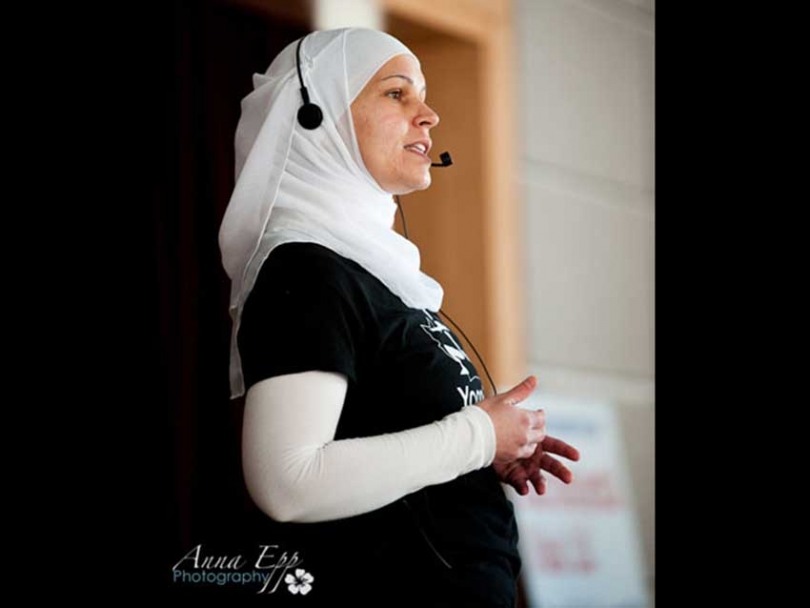 A super-sized one-hour class by YogaFit instructor Jessica Keats (pictured above) raised over $7,400 for arthritis research.
Photo Credit: Anna Epp photography
05
Apr


2012
Over 100 men and women joined a yoga class at Ottawa's Richellieu Vanier Community Centre, held simultaneously with similarly massive classes taking place in 20 other cities across Canada on Mar. 4.
The 1-hour yoga class, lead by yoga instructor Jessica Keats of YogaFit was part of the Power of Movement national initiative to raise funds for arthritis and autoimmune conditions research.
The Power of Movement initiative started in 2005, and has raised over $1 million to date.
Ms. Keats explained how arthritis and autoimmune related illnesses affect over 4.6 million Canadians, and that one of the biggest myths around arthritis is that it only affects older individuals, whereas in reality it affects a large number of young people.
The yoga class was open to people of all ages and yoga levels. Ms. Keats described how it is always inspiring to see such a large turn out of beginners participating in the event to help raise money for this important research.
During the Ottawa fundraiser, an astonishing $7,412 in funds were raised for the one hour yoga class and across the country, more than $270,000 were raised, all going to the Arthritis Research Foundation.
When asked what inspired her to host this event, Ms. Keats explained how YogaFit became aware of the Power of Movement initiative and decided to sponsor them by providing Yoga instructors.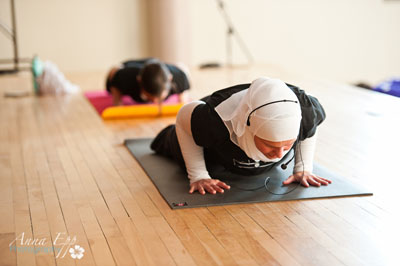 Ms. Keats has been teaching yoga for over four years, and felt that it would be a way for her to give back to the community. The initiative also went well along with the YogaFit belief that yoga is for everyone.
The event will be held again next year, in hopes of raising more awareness and funds for arthritis and autoimmune research. More information can be found at
www.powerofmovement.ca  
This article was produced exclusively for Muslim Link and should not be copied without prior permission from the site. For permission, please write to info@muslimlink.ca.