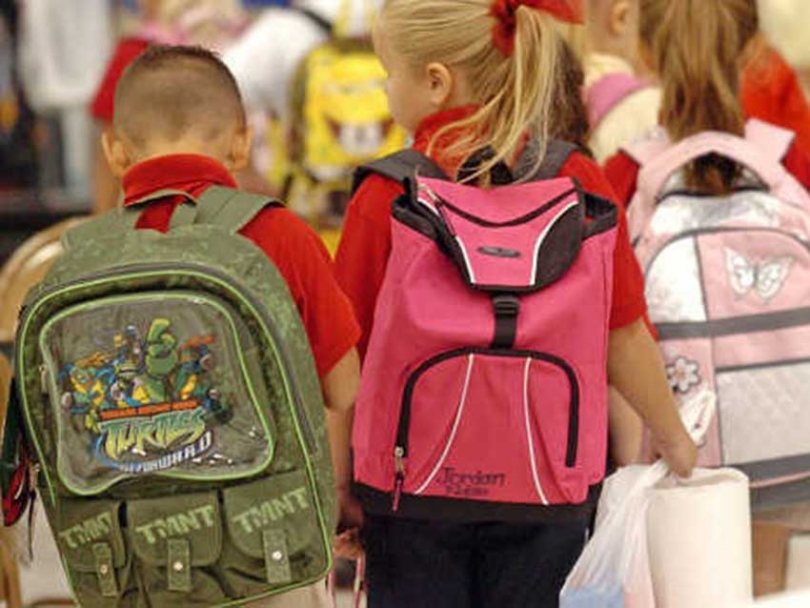 Photo Credit: www.theyahyahgirls.com
14
Sep


2012
Sadaqa Food Bank launches charity drive for needy kids
Written by Sadia Virk
With the academic year getting back in full swing, many families across Canada spent the last few weeks of their summer vacation preparing their children to go back to school. At the Sadaqa Food Bank, similar preparations were underway this month, as the organisation ran its annual Back to School campaign to help families in need.
"We have many needy families in the community and they don't just need food," Yacoub Abu-al-Hawa, coordinator of the Sadaqa Food Bank explains. "One of the things that many families need help with is back to school preparations. If you need to buy just one item, it's not expensive, but when you have a whole list of things you need and especially when you have a lot of children, then it quickly becomes very expensive. And this cost comes all at once; it isn't distributed over the year. It is very difficult for many families to afford. So we are just trying to help them and provide what we can."
With an estimated 400 families assisted each month by the food bank, the campaign aimed to collect and distribute over 1,000 backpacks this year, each filled with the essentials each student requires for school, such as notebooks, pencil cases, binders, scissors, rulers and highlighters.
Filling a void
Established in 2007, the Sadaqa Food Bank is a community-run project based in Ottawa and is a domestic project of ICNA Relief, as well as an affiliate member of the Ottawa Food Bank. SFB is the only food bank in Ottawa that operates every weekend and holiday. It serves clients from different cultural and religious backgrounds, from all over the city.
According to Umar Iqbal, the organisation's vice-chair, SFB helps fulfil a void that was faced by Muslims obtaining support from existing food banks.
"There are a number of special issues for Muslim clients that need additional support and assistance from the Muslim community," he says. "These issues include lack of halal (Islamically permissible) dietary foods, lack of culturally suitable food items and the discomfort of Muslim clients due to differences in culture and their lack of English language. To help alleviate some of these problems, the Sadaqa Food Bank was created."
Although its main goal is to provide halal food items to those in need in the community, the food bank also offers a variety of other services throughout the year, such as the Back to School campaign.
"We are very busy throughout the year, with many different events and activities," says Abu-al-Hawa. "During Ramadan, we have the collection and distribution of zakat. We also have the collection and distribution of the udhiya (sacrificial) meat in Ottawa at Eid-ul-Adha. In winter, we have a snowsuit drive. And we have two major events of the year, the fundraising dinner and the food festival."
With a registered client base of over 1,500 families, Sadaqa Food Bank also seeks to educate the public on the serious but often unspoken problem of hunger in the Muslim community. A quarter of the food bank's clients are single mothers, half are families with three or more children, and about 60 per cent of all individuals served are children.
"There are hundreds of families that use the Sadaqa Food Bank on a monthly basis, this translates to thousands of individuals and children," Mr. Iqbal says. "There are individuals who are disabled or sick, there are elderly individuals who are alone and isolated and there are simply families who are going through a period of struggle due to unexpected job loss or financial turmoil."
In addition to helping those in need, the food bank is a means for more-fortunate members of the community to fulfil their Islamic duty.
"Charity is central to a Muslim's life and the Sadaqa Food Bank is an outlet for Muslims interested in doing charity for local families," Mr. Iqbal says. "Helping others and giving charity is one of the best acts of worship."
"Think about your neighbours, think about others," Abu-al-Hawa added. "There are many who cannot afford what we can easily afford. Think of them and how we can help them and share with them."
The Sadaqa Food Bank Annual Fundraising Dinner will be held on September 23rd, at the Centurion Hall, with guest speaker Dr. Munir El-Kassem.
For more information, please visit www.sadaqafoodbank.com  
This article was produced exclusively for Muslim Link and should not be copied without prior permission from the site. For permission, please write to info@muslimlink.ca.