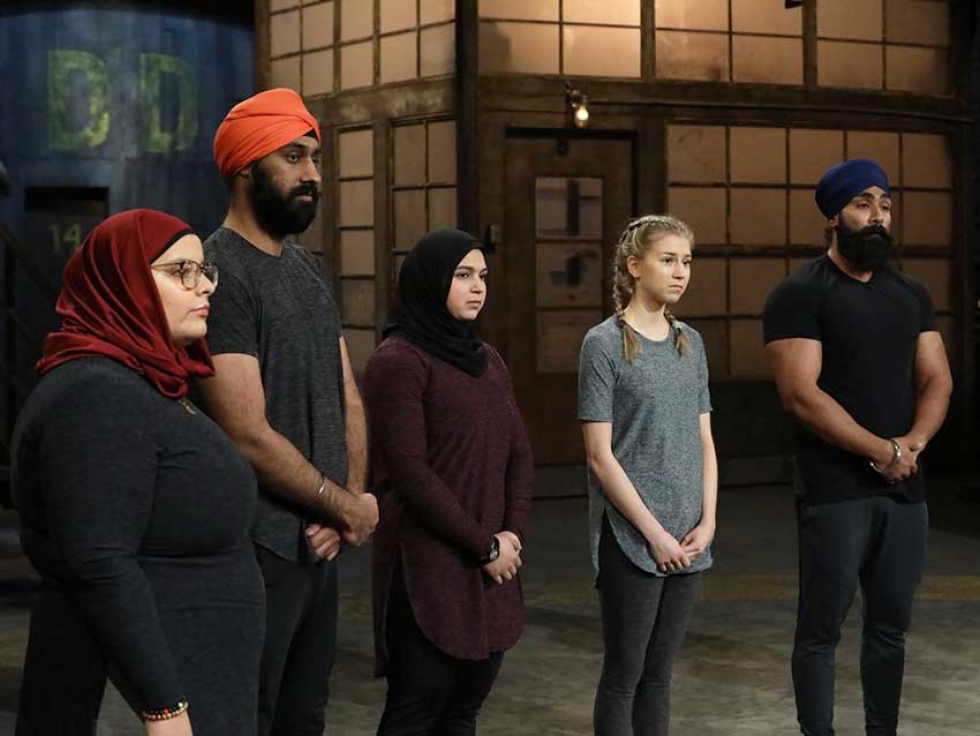 Models demonstrate Thawrih's activewear for Muslims and Sikhs on CBC's Dragons' Den.
CBC
15
October


2019
Ottawa Start-Up That Creates Activewear for Muslims and Sikhs Will Pitch on CBC's Dragons' Den October 17
Written by Making Headlines
Thawrih (Revoluntionary in Arabic) is an Ottawa start-up that makes hand-made activewear for Muslims (including hijabs) and Sikhs (including turbans).
Thawrih's co-founders, University of Ottawa Alumni Sarah Abood and Sami Dabliz, will be pitching in front of the Dragons on CBC's Dragon's Den on Thursday October 17th, 2019 at 9:00pm EST. Tune in to learn more about this innovative start-up.
If you are in Ottawa, the University of Ottawa's Faculty of Social Science in collaboration with the Entrepreneurship Hub will be hosting a casual viewing party for the episode, register online here.
Thawrih employs newcomers to Canada. According to Thawrih's website, "We want to do our part by being socially responsible: all of our headgear is hand-made in Ottawa, Canada by Syrian newcomers. Every purchase empowers a newcomer by providing confidence aiding in overcoming job related obstacles that many face. This initiative enables newcomers to enter the labor force, provide for their families, and also aids with the integration process of their families into local communities."
According to an April 2019 interview by Carleton University, "[Sarah Abood] used Instagram influencers to market her products online — more than 1,000 units have moved to date in 23 countries around the world, from South Africa and New Zealand to Europe and the Middle East. She is also working with law enforcement agencies, including the Ottawa Police Service, the Canadian Coast Guard and a county sheriff's department in Massachusetts, to develop a hijab that's safe for first responders, with magnets as the neck clasp to eliminate the risk of choking."
To learn more about Thawrih visit their Website, Instagram, Twitter, and Facebook
This article was produced exclusively for Muslim Link and should not be copied without prior permission from the site. For permission, please write to info@muslimlink.ca.