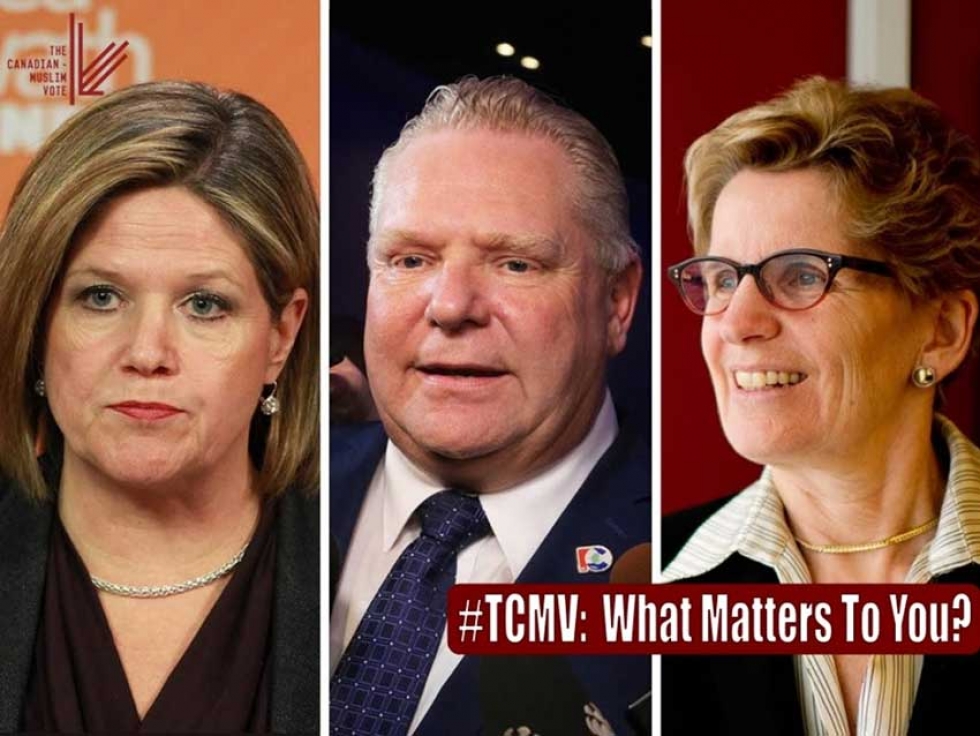 The Canadian Muslim Vote Ontario Political Party Leader Interviews
31
May


2018
Getting educated on party platforms and election issues is tough and time consuming no matter when you do it.
During Ramadhan, we know it's even harder.
So the Canadian Muslim Vote (TCMV) interviewed each of the party leaders, to ask them questions about the provincial issues that you told us were the most important to you, via the pre-election Provincial Issues Survey.