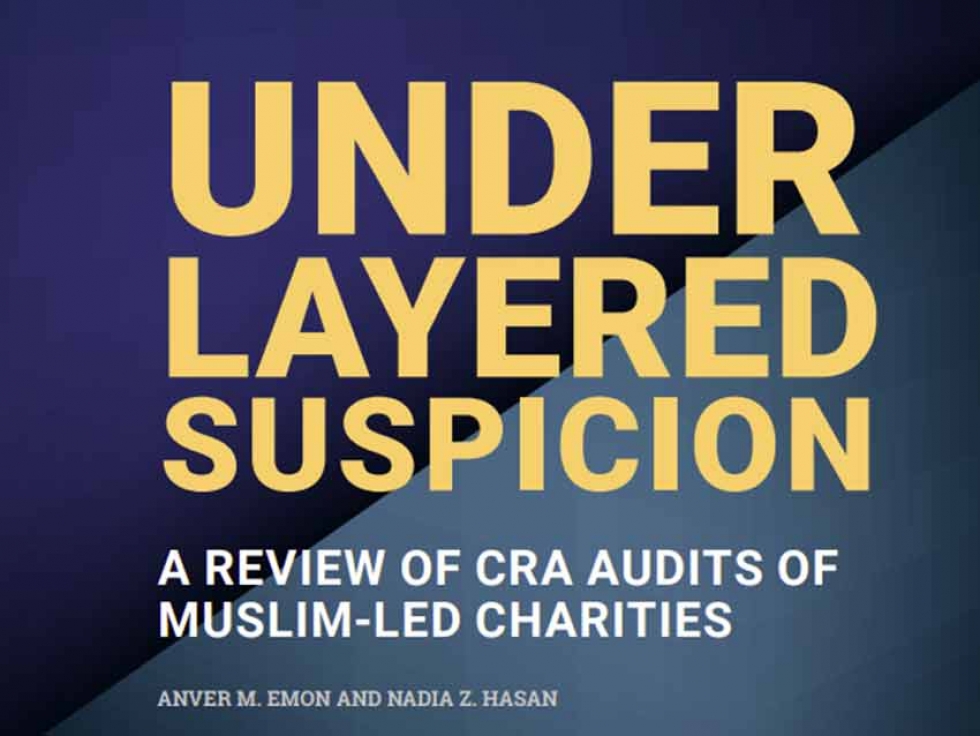 07
Apr


2021
The National Council of Canadian Muslims (NCCM) and the Institute of Islamic Studies (IIS) at the University of Toronto are launching a report entitled Under Layered Suspicion: A Review of CRA Audits of Muslim-led Charities [on March 29].
This 94-page report, authored by Professor Anver Emon from the IIS and Dr. Nadia Hasan from NCCM, lays out a critical overview of never-before seen research that raises concerns about problematic Canadian Revenue Agency (CRA) auditing practices that disproportionately and improperly target Muslim led-charities.
"As the government of Canada embarks on a study of systemic racism and bias internally, our study comes at a unique moment", said Professor Anver Emon. "The report shows several troubling features of government policies and audit practices that suggest problematic profiling of Muslim-led charities - from the revocation of a mosque's charitable status because of past remarks made by Black Muslim guest speakers, to the CRA raising questions about an Eid celebration held two weeks after the end of Ramadan. This study raises important concerns that require further study by academics and the voluntary sector, and action from the government to address systemic biases in CRA audits."
"We know that the charitable sector is at the heart of many minority community groups in Canada. We also know that the CRA has been accused in the past of disproportionately targeting Indigenous organizations and environmental groups. Through the findings of our report, we hope to draw attention to systemic biases and practices that lead to unfairly profiling the Canadian Muslim charitable sector, which ultimately raises questions about the integrity and efficacy of audit processes," said Dr. Nadia Hasan.
Watch an interview by City News Toronto about the report below: