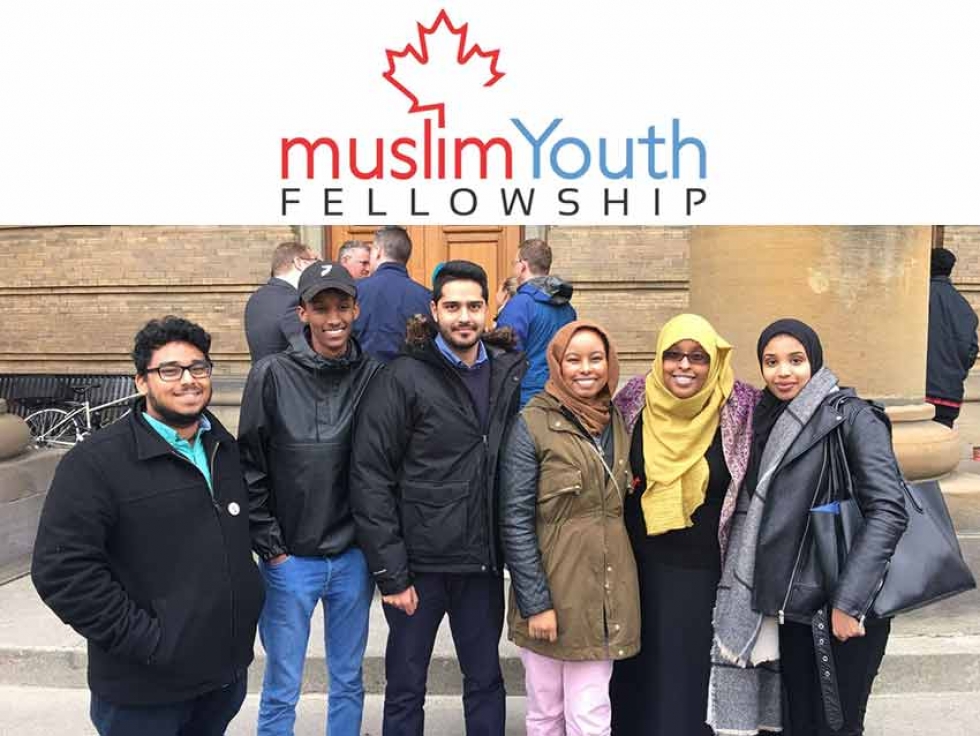 Members of the first cohort of the Muslim Youth Fellowship.
Muslim Youth Fellowship
26
Feb


2019
Muslim Youth Fellowship presents Women in Leadership This Thursday
Written by Making Headlines
To learn more about the event and to register, click here.
The historic Muslim Youth Fellowship program, now in its second year, provides hands on civic and political leadership training to Muslim youth leaders, with the goal of ensuring that municipal policy-making reflects the diversity that is Toronto's strength and defining feature.
This year's Muslim Youth Fellows will soon be commencing their placements at Toronto City Councillors' offices, and we want to make sure they know that community members, civic and thought leaders are cheering them on.
The Muslim Youth Fellowship was first launched in 2018.
According to The Torontoist, "The Muslim Youth Fellowship was organized by two leaders of the Urban Alliance on Race Relations, Mohammed Hashim and Nora Hindy, who came up with the idea during the federal election in 2015, when they noticed a high level of political engagement and interest within the GTA's Muslim community. 'We wanted to create an opportunity for young Muslims to democratically engage and give back to the city in a meaningful way,' says Hashim, who is also a senior organizer for the Toronto and York Region Labour Council. The fellowship received initial funding from the Atkinson and Laidlaw foundations, and received more than 60 applications for the first round of internships."
According to the Toronto Star, the first cohort of fellows had the opportunity to meet with politicos from across the political spectrum, from Alykhan Velshi, Stephen Harper's former director of issues management in 2014, to Michal Hay, Jagmeet Singh's NDP leadership campaign director, to Tom Allison, who steered Ontario Liberal Premier Kathleen Wynne's leadership bid, and Walied Soliman, Patrick Brown's 2018 campaign chair.
Those who attend the launch of the 2019 Muslim Youth Fellowship cohort will have a chance to hear from Ruby Latif, who The National Post called Mayor John Tory's "secret weapon" during his successful 2014 campaign. According to the National Post, "Ms. Latif knows who matters at every major mosque, synagogue and temple in Toronto. She has one-on-one relationships with more than 500 members of the local ethnic press. After almost a decade working for Dalton McGuinty, Ms. Latif joined the Tory campaign last May. As director of community outreach, she organized interviews with ethnic media and arranged for Mr. Tory's attendance at more than 200 events, from Ramadan dinners to Vietnamese banquets. Ms. Latif's contribution proved crucial, say senior Tory insiders. After joining the campaign, she "quadrupled" outreach efforts and became, in a way, the 'Jason Kenney' of his team." Follow Ruby Latif on Twitter here.
Those who attend will also have the opportunity to hear from Aumsa Malik, a former Toronto District School Board Trustee and the director of social engagement for the Atkinson Foundation. You can watch her speak at TEDxYouth@Toronto below (May take a few moments for the video to load from YouTube.) You can follow Ausma Malik on Twitter here.
The Muslim Youth Fellowship is also looking for mentors for its mentorship program. They are looking for people who have prior professional experience in politics, policy, civil service, political organizing, community organizing, or public administration. To learn more, click here.
This article was produced exclusively for Muslim Link and should not be copied without prior permission from the site. For permission, please write to info@muslimlink.ca.