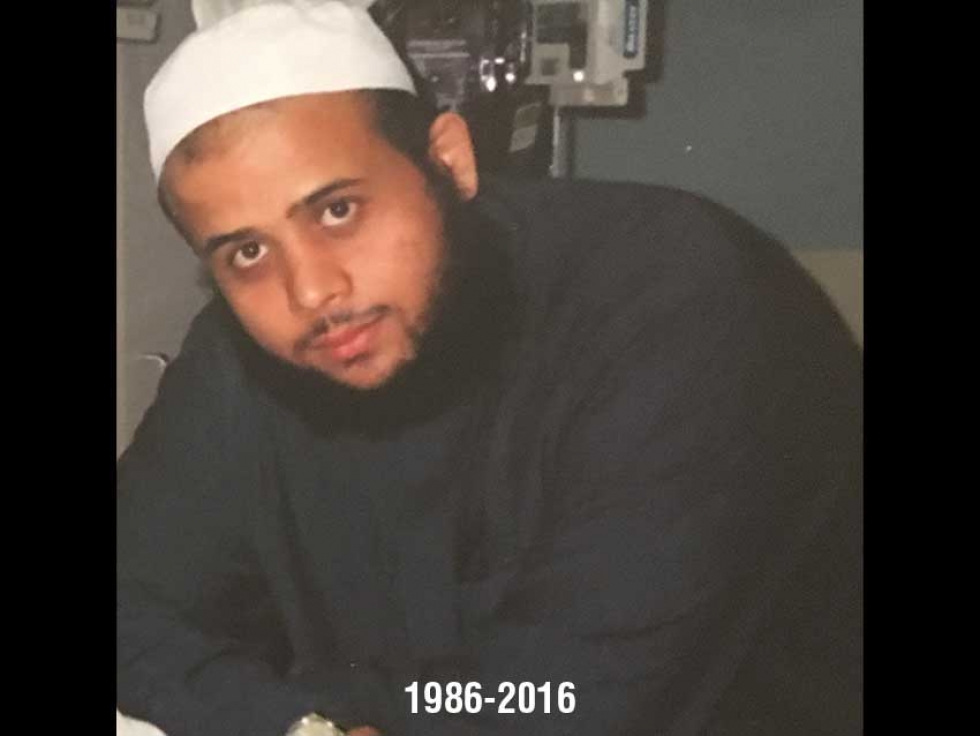 Soleiman Faqiri was a 30-year-old man with dreams to aspire to, goals to achieve, and a family that loved him.
06
Apr


2019
Learn about the Jail Killing of Soleiman Faqiri in an Ontario Prison This Monday
Written by Justice for Soli
This event is organized by the Justice for Soli campaign, sponsored by the Carleton University Department of Sociology and Anthropology, and co-hosted by the Criminalization and Punishment Education Project, the Ontario Public Interest Research Group, the Carleton Graduate Student Association, and the Carleton University Muslim Student Association.
Soleiman Faqiri was a 30-year-old man with dreams to aspire to, goals to achieve, and a family that loved him.
On December 4, 2016, Soleiman was temporarily housed at the Central East Correctional Centre (CECC) in Lindsay, Ontario while awaiting a bed at the Ontario Shores Centres for Mental Health. Soleiman had been previously diagnosed with schizophrenia and was identified as having urgent mental-health needs by his family and correctional staff.
Soleiman was killed under government care on December 15, 2016 following an altercation with guards at CECC.
In October 2017, the Kawartha Lakes Police Services (KLPS) announced that no charges would be filed against any Lindsay CECC officers. Several media reports have questioned whether the police service was far enough removed from the case to conduct its probe impartially.
On January 20, 2019, CBC's The Fifth Estate released their investigation and findings in the documentary "Jail Death: What Happened to Soleiman Faqiri?" This investigation uncovered new evidence, including an eye witness whom provides a first-person account of the brutal assault on Soleiman by CECC guards. The Ontario Provincial Police has reopened the criminal investigation into Soleiman's death.
During this event, where The Fifth Estate documentary will be screened, Yusuf Faqiri will speak and advocate for justice, accountability, and reform on behalf of his brother Soleiman and his family.
This event is taking place in Ottawa on the same day that the inquest begins here into the death of another former prisoner, Justin St. Amour. Like Soleiman, Justin had been living with mental health issues and, instead of receiving appropriate care and compassion in the community, ended-up in an Ontario jail. In Justin's case, he died in hospital 8 days after he hung himself with a bedsheet in his cell at the Ottawa-Carleton Detention Centre after his repeated requests for intervention were ignored.
The speaking tour aims to bring attention to Soleiman's case and to the broader themes of mental health, imprisonment in Ontario, and the need for reform.
Media Contact: Yusuf Faqiri, 647- 620-7749, This email address is being protected from spambots. You need JavaScript enabled to view it.