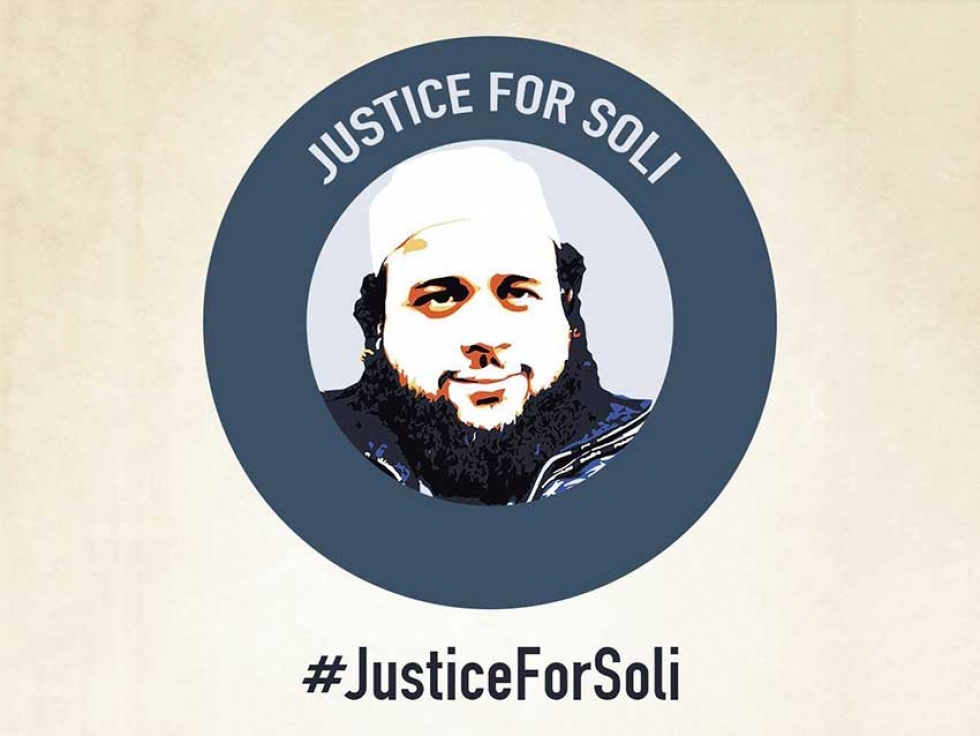 Justice For Soli Statement: 11 Months Since Soleiman Faqiri was Killed Under Government Care
16
November


2017
Justice For Soli Statement: 11 Months Since Soleiman Faqiri was Killed Under Government Care
Written by Justice for Soli
November 15, 2017
On December 4th 2016 Soleiman Faqiri was temporarily housed at the Central East Correctional Centre (CECC) in Lindsay Ontario while awaiting a bed at the Ontario Shores Centres for mental health. Eleven days following that, on December 15 2016, Soleiman was killed by guards after they had applied force on him.  The Corners report showed that Soleiman has sustained 50 injuries on his body; a significant number of which were due to blunt impact trauma. 
Yet on October 30 2017, the City of Kawartha Lakes Police Service released a statement concluding that "no grounds exist to process criminal charges against anyone who was involved with Mr. Faqiri prior to his death."
Following the Kawartha Lakes Police Service's announcement there was severe public outcry and several media reports questioned whether the police service was far enough removed from the case to conduct its probe impartially. The case was covered by CBC, The Toronto Star, CTV, The Globe and Mail, Global News, City News, Macleans, The Peterborough Examiner, and CFRA 580 heart Radio and international news including Al Jazeera  - to name a few.  
Many Canadians sent letters to the Regional Coroner calling for an inquest. On November 4, 2017 the Regional Coroner announced an inquest into Soleiman's Death.
While the inquest is a positive development and important first step; the Faqiri family remains in pain waiting for transparency, accountability and justice. Nearing the anniversary of Soleiman's death, the family is still searching for answers as to why their loved one was killed under government care in hopes that those involved be held accountable.