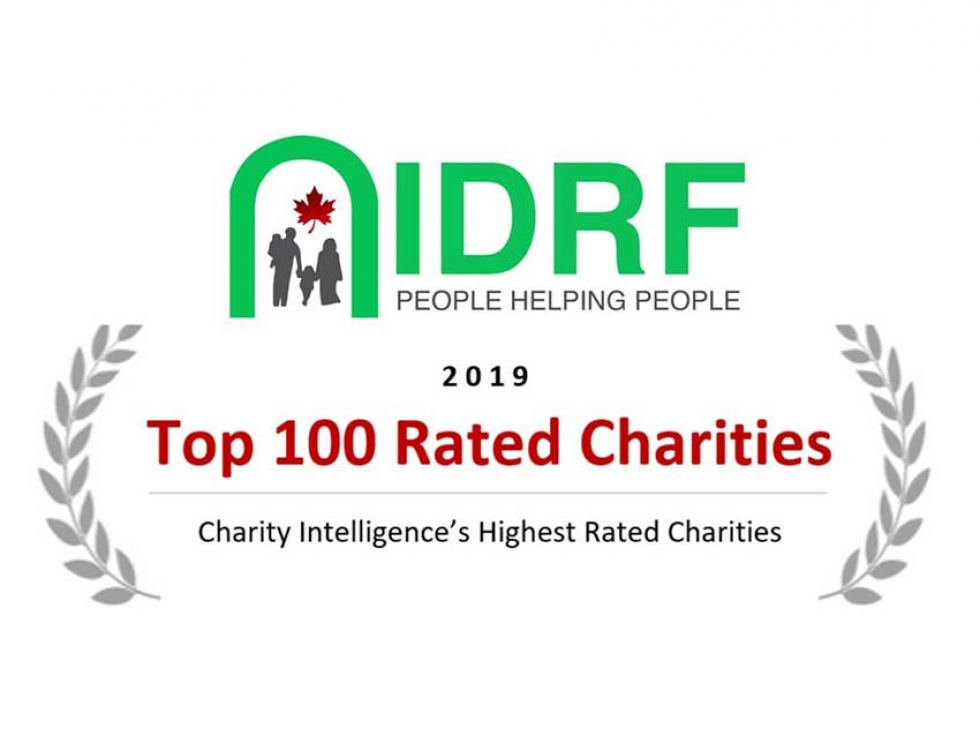 14
Oct


2019
Islamic Canadian Charity IDRF Made Charity Intelligence Canada's 2019 Top 100 Rated Charities List
Written by IDRF
IDRF is a Canadian registered charitable organization dedicated to empowering the disadvantaged people of the world. IDRF provides effective humanitarian aid and sustainable development programs, without discrimination, based on the Islamic principles of human dignity, self-reliance, and social justice.
Charity Intelligence Canada's 2019 Top 100 Rated Charities list recognizes outstanding charities that can demonstrate the impact of their programs while being financially transparent and cost-efficient.
For 35 years, you have helped IDRF deliver emergency assistance in response to the world's worst humanitarian crises and implement long term sustainable development programs that have alleviated poverty and helped communities around the world recover, rebuild, and ultimately become more resilient.
We are truly thankful for your support and for placing your trust in IDRF, which enabled us to improve the lives of over 650,000 people last year across several continents.
We ask that you continue to support our work and help even more people around the world and in Canada.
You can learn more and donate today at www.idrf.com/donate
About Charity Intelligence Canada
Charity Intelligence Canada (Ci) began out of frustration in 2006. We questioned if our own charitable giving was making a difference. We wanted to move away from traditional giving methods toward a better way of giving. But we could not find high quality evidence-based research to help guide our giving decisions. Nor could we find an independent third party to turn to for advice. And so we began calling charities from across Canada, asking hard questions and seeking excellence.
Our approach to charitable giving is different. Just as a financial analyst researches potential stocks to find the best investment opportunities, Ci uses similar research methods to find exceptional charities for donors. Ci also helps donors create a balanced giving portfolio to best reflect their giving interests and the change they hope to achieve. As a result, donors have the tools they need to give better and get higher returns on their donations - donations based on evidence.
This means that more of what donors can afford to give goes toward making a difference. Charity Intelligence's analysis goes beyond plain subjectivity or narrow financial analysis to dig deeper to arrive at those charities proven to be the best in their field: not just 'do gooders' but 'good doers', too.