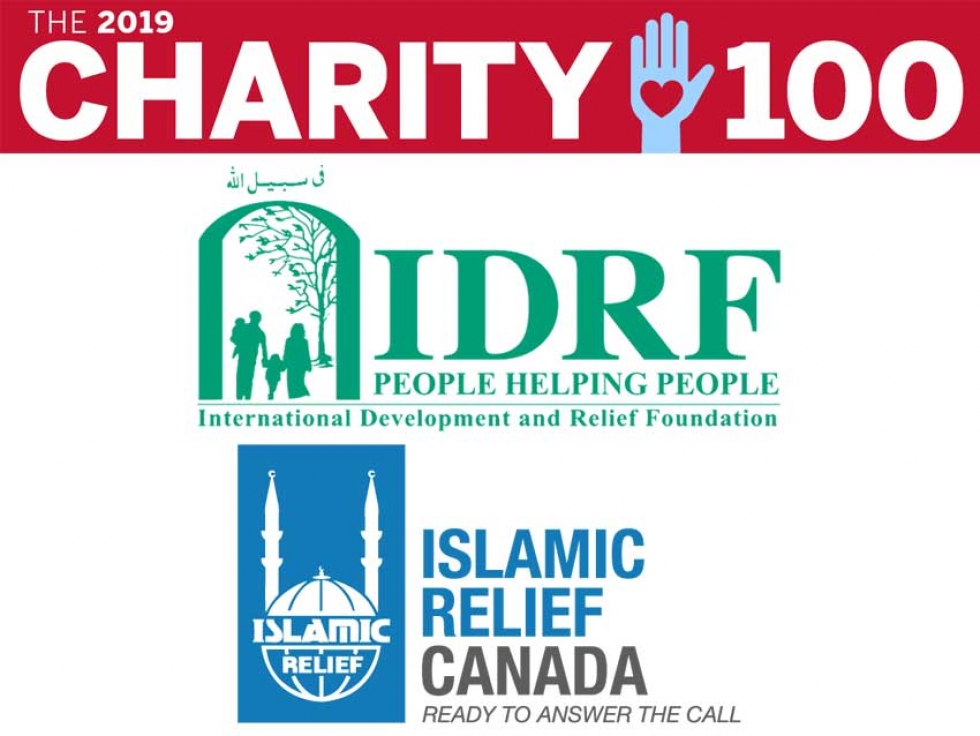 International Development and Relief Foundation (IDRF) and Islamic Relief Canada make MoneySense's List of the Top 100 Canadian Charities in 2019.
26
November


2018
Islamic Charities Make MoneySense's Top 100 Canadian Charities for 2019
Written by Making Headlines
The following is a statement from IDRF about being included on the list:
Dear Supporters of IDRF:

We feel blessed to share the exciting news that IDRF, an Islamic not-for-profit organization that was founded and is based in Canada, has been added to the prestigious MoneySense list of Top 100 Canadian charities for 2019. This honour adds to a growing list of achievements for IDRF, including being recognized in the past by the Financial Post as one of the Top 25 charities in Canada, out of a total of 86,000 registered charities in the country.

The MoneySense Charity 100 assesses Canadian charities based on two major criteria: finances and transparency. To be included for consideration, charities must have been assessed by the research organization Charity Intelligence, which has created standardized financial reports on Canada's major charities. In addition, charities must have comparatively low administration and fundraising costs, so that a very high percentage of funds raised goes directly to helping people in need.

We are indeed very privileged to receive this honour, which recognizes the outstanding work of our leadership and staff in running an efficient and transparent charity that helps millions of people in Canada and around the world. Effective governance and monitoring are key, and IDRF is fortunate to have Board members volunteering their time and expertise to ensure requisite oversight. As a charity headquartered in Canada based on the Islamic principles of human dignity, self-reliance, and social justice, this type of continuing recognition is a tribute to the vision of our original founders, and the generosity of our many donors.

This is a great achievement, and we would like to thank everyone who helped make it possible.
Sincerely,
Zeib Jeeva, Chair, IDRF
*************************
This article was produced exclusively for Muslim Link and should not be copied without prior permission from the site. For permission, please write to info@muslimlink.ca.