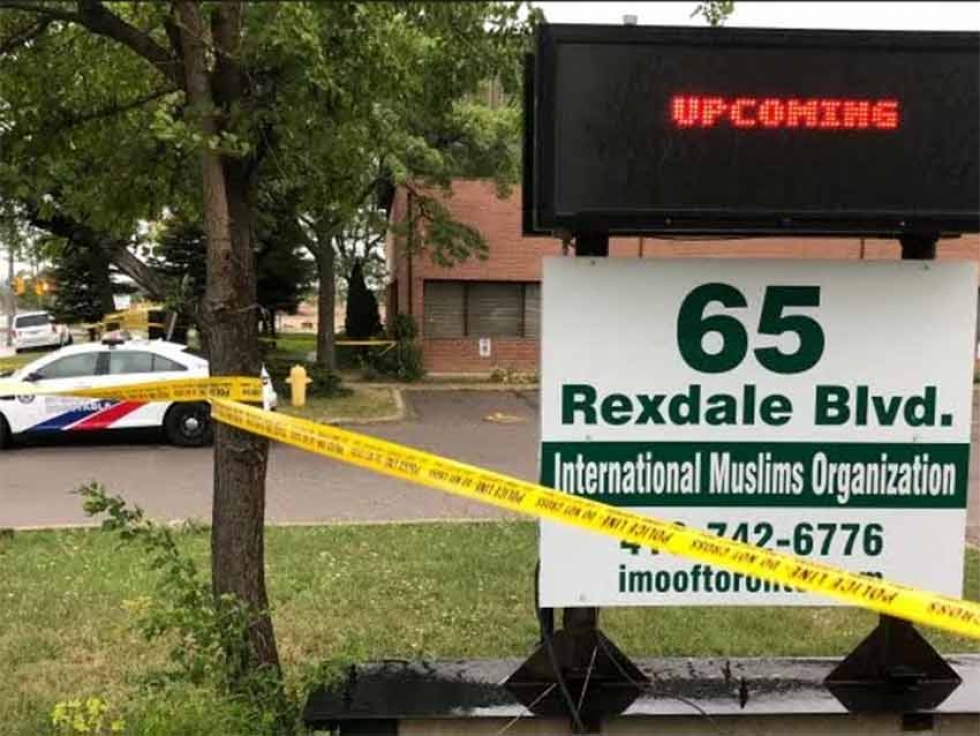 25
Sep


2020
(Toronto – September 25, 2020)
Today, the International Muslim Organization (IMO) will be reopening its doors for Friday congregational prayers for the first time after Mohamed-Aslim Zafis, a devoted volunteer, was killed at the doors of the mosque by a man with alleged ties to neo-Nazi groups.
"The hate that visited our doors two weeks ago will never be forgotten. Our hearts are broken by the violence that killed our brother Mohamed-Aslim Zafis, but we know that he would want us to remember that our love for our faith is greater than any man's hate. Anyone who met Brother Mohamed knew that he loved this place with all his heart, and it is in that spirit that we are reopening our beloved mosque," said Omar Farouk, President of the IMO.
"We thank the Toronto Police Services for their diligent work so far and we continue to call on them to investigate the killing of Brother Mohamed-Aslim Zafis as a hate-motivated crime, including a thorough investigation into the suspect's links to neo-Nazi groups," said Farouk.
"Unfortunately, we have been here before. It was not too long ago that a man whose heart was filled with hate attacked the Quebec City mosque. But I want to be clear - while our hearts may be broken, we will continue to stand up against hate and violence in Canada. That is why we are calling on the federal government to take action now and establish a national action plan on dismantling white supremacist and neo-Nazi groups that threaten Black, indigenous, Jewish, Muslim, Sikh and other communities," said Mustafa Farooq, CEO of the National Council of Canadian Muslims (NCCM).
The IMO mosque will be reopening on Friday September 25, 2020 at 12:00 pm. Opening remarks and Jummah service (Friday congregational prayers) will begin at 1:15 pm.
The mosque is also raising funds to enhance security measures and offer PTSD and grief counselling for their members.
To contribute to IMO's crowdfunding campaign on LaunchGood.com, click here.
The NCCM is an independent, non-partisan and non-profit organization that is a leading voice for Muslim civic engagement and the promotion of human rights.