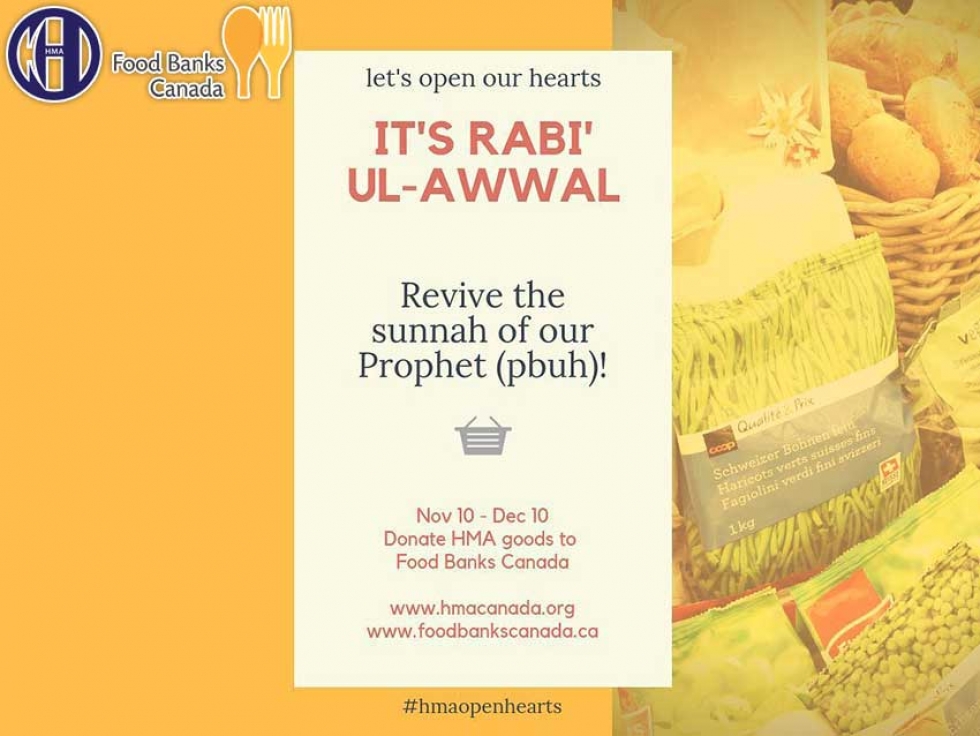 The Halal Monitoring Authority (HMA Canada) has partnered with Food Banks Canada to encourage consumers to donate halal foods to local food banks.
06
December


2018
Food Banks Canada and Halal Monitoring Authority Partner to Bring Halal Food to Those In Need
Written by Staff Writer
The Halal Monitoring Authority (HMA) is a non profit organization established to provide assurance of genuine halal products through deployment of inspectors to inspect, regulate, monitor, supervise and label halal consumables from their sources to the consumer. HMA Canada was established by Jami'yyatul Ulama Canada, Canadian Council of Muslim Theologians (CCMT).
Food Banks Canada is a national charitable organization dedicated to helping Canadians living with food insecurity. We support a network of Provincial Associations, Affiliate food banks, and food agencies that work at the community level to relieve hunger.
According to HMA Canada:
"We are so excited to announce that HMA and Food Banks Canada are partnering in spirit of Rabi ul Awwal, the birth month of our Prophet (peace be upon him)!
From November 10 to December 10, we would like to encourage you all to donate HMA Certified fresh, frozen, and non-perishable food items to your local Food Bank to help provide genuine halal products for our brothers & sisters in humanity.
You can either collect items and visit the many Food Banks Canada partner locations across your cities throughout Canada. You can find a location near you online here
You can also arrange for a pick up of larger quantities by contacting Food Banks Canada by email This email address is being protected from spambots. You need JavaScript enabled to view it. or 1-877-535-0958 x 225"
People who wish to donate are encouraged to purchase items certified halal by HMA Canada such as Mina Halal, One World Halal Foods, Al Shamas Food Products, Halal Fine Foods, Madina Fine Foods, Halal Choice, etc
For a full list of HMA Canada certified products, click here.