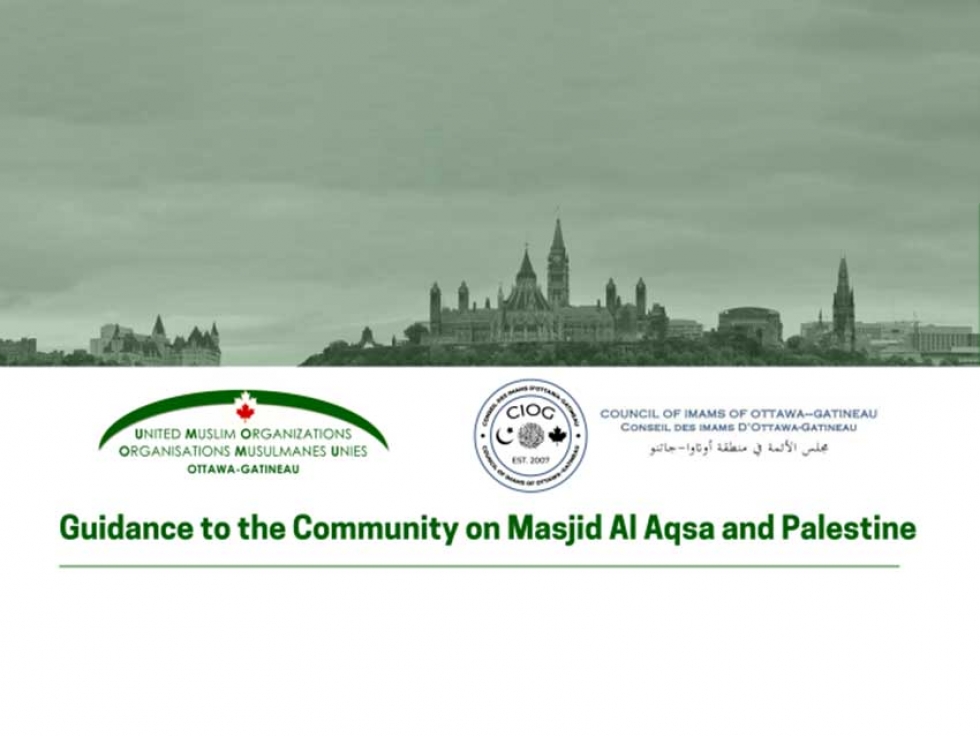 22
May


2021
The desecration of Masjid al-Aqsa and violence in its surrounding regions is deeply disturbing and unacceptable.
We strongly condemn such violence, especially against worshippers at Masjid al-Aqsa, the third holiest site for Muslims. Places of worship are considered places of peace and tranquillity by all faiths. The sanctuary of Masjid al-Aqsa was viciously dishonoured and its peace and tranquillity were violated when Israeli security forces threw stun grenades into the masjid in the midst of well-attended prayers. To add insult to injury, the attacks took place at the end of Ramadan, the most sacred time of year for Muslims.
An attack on a place of worship is an attack on all sanctuaries.
The desecration of Masjid al-Aqsa along with the continued aggression and oppression against the Palestinian people by the State of Israel, in violation of international law and numerous UN Security Council Resolutions, has left our communities feeling frustrated and helpless. We encourage all religious and political leaders, as well as individuals, to work towards establishing justice and peace in the region. While we are relieved that a ceasefire has been reached, our communities continue to mourn the deaths of women, children and entire families caused by the Israeli bombardment of Gaza.
We offer the following recommendations to our communities at this difficult time:
Engage with your local politicians, expressing your concerns and asking for concrete action to help bring justice and peace to the region.
Identify a reputable charity and donate towards the Masjid al-Aqsa and Palestine appeals to support humanitarian efforts.
Support the advocacy work of Muslim, Jewish and human rights groups who are supporting the cause of justice for the people of Palestine.
Refrain from any unproductive actions or statements, particularly the expression of hate towards Jewish people.
The abundance of Tawbah and Istighfar, as these are the gateways to relief.
Make Du'a - never underestimate the power of prayer.
We ask all Canadian Muslims to continue making special du'a, invoking Allah's divine aid, and help to restore peace in this holy and sacred region, and all over the world.
AMA - Assunnah Muslims Association, Ottawa Assalam Mosque & Islamic Centre, Ottawa CIO- Centre Islamique de l'Outaouais, Gatineau Darul Arqum, Riverside South Muslim Community Islam Care Centre, Ottawa Islamic Society of Cumberland, Masjid Bilal, Ottawa Islamic Society of Gloucester, Ottawa Jami Omar - Jamiatul Muslemeen of Ottawa Carleton KMA - Kanata Muslim Association - Ottawa MAC- Muslim Association of Canada - Ottawa Chapter OMA - Ottawa Muslim Association – Ottawa SNMC - South Nepean Muslim Community, Ottawa The Mosque of Aylmer, Aylmer Islamic Society of Sandy Hill - Masjid Taqwa, Ottawa