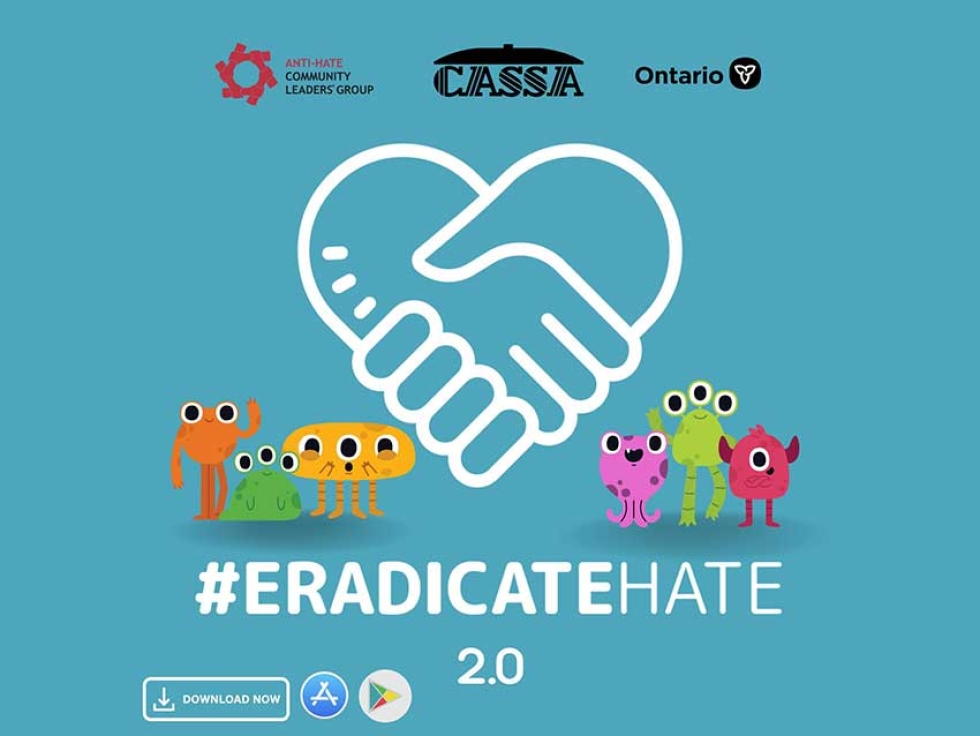 19
Jun


2023
The EradicateHate 2.0 includes content such as tutorials, reflection activities, and infographics to equip youth-focused organizations, educators, parents and young victims of online hate with digital literacy tools to combat online hate. The content also addresses hateful attitudes and beliefs which stem from racist and xenophobic ideologies which result in online hate content.
The digital toolkit is accessible for all and targeted for children and youth. We have also launched digital resources including learning content, awareness graphics, and our very own Eradicate Hate App! The toolkit and App underwent multiple phases and included consultations from hundreds of youth, educators, parents, and community members.
At the core of this project lies a crucial mission – to tackle hate and promote inclusivity within our community. As stakeholders and individuals who deeply care about the well-being of our society, it is essential to understand the importance of this initiative and the impact it can have on our collective future.
The #EradicateHate 2.0, is an adapted version of the #EradicateHate Toolkit designed specifically for children and youth in Ontario. The primary goal of this Toolkit is to create interactive and relevant content that raises awareness about the impact of online hate and the profound harm it can inflict on individuals and communities. Additionally, aim to provide essential support and resources to empower children and youth to recognize, combat, and effectively counteract online hate.
The project focuses on two distinct age groups: children aged 8-14 years old and youth aged 15-24 years old. By tailoring our efforts to the unique needs and experiences of these age brackets, we can foster a stronger sense of empathy, resilience, and critical thinking among our younger generation.
To engage children and youth effectively, the #EradicateHate 2.0 project utilizes various modes and styles of communication that resonate with them. We leverage the power of storytelling, social media, animations, graphics, posters, cell phone apps, and games to capture their attention and encourage active participation. By leveraging these mediums, we can effectively communicate our message, raise awareness, and equip them with the necessary tools to combat online hate.
To download the App, please use the following links:
Google Play: https://play.google.com/store/apps/details?id=com.eradicate.app
Apple Store: https://apps.apple.com/us/app/eradicate/id6447895295
You can also find the resources on our website: https://www.cassa.ca/eradicatehate-2-0/
For any questions or concerns, please do not hesitate to reach out to my colleagues Noor (This email address is being protected from spambots. You need JavaScript enabled to view it.) or Pirathajini (This email address is being protected from spambots. You need JavaScript enabled to view it.).