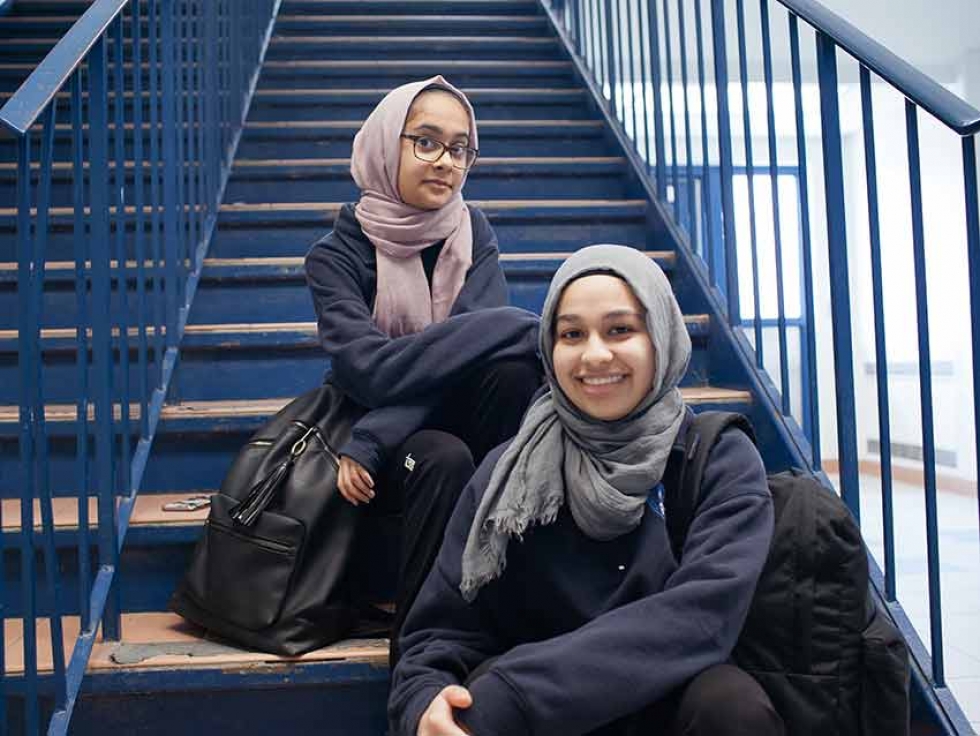 Sahar (left) and Safia at school.
Leyla Jeyte
15
Oct


2018
CBC's "14 and Muslim" Explores the Transition from Islamic School to Public School
Written by Staff Writer
14 & Muslim follows Sahar, Malaieka and Ahmad as they transition from Islamic elementary school into high school, capturing what it means to be young, Muslim and growing up in Ontario.
The CBC documentary follows students as they transition from attending the Islamic Foundation School in Scarborough, Ontario to pursue their high school studies at local public and Catholic schools.
As part of Islamic Heritage Month in Ontario, screenings of the documentary and panel discussions have taken place in Toronto and London.
Screenings of the documentary are coming up in Guelph on October 17 and Markham on November 15th.
You can few the documentary in full online below:
You can learn more about the documentary and find the educator's guide on the film's website here.