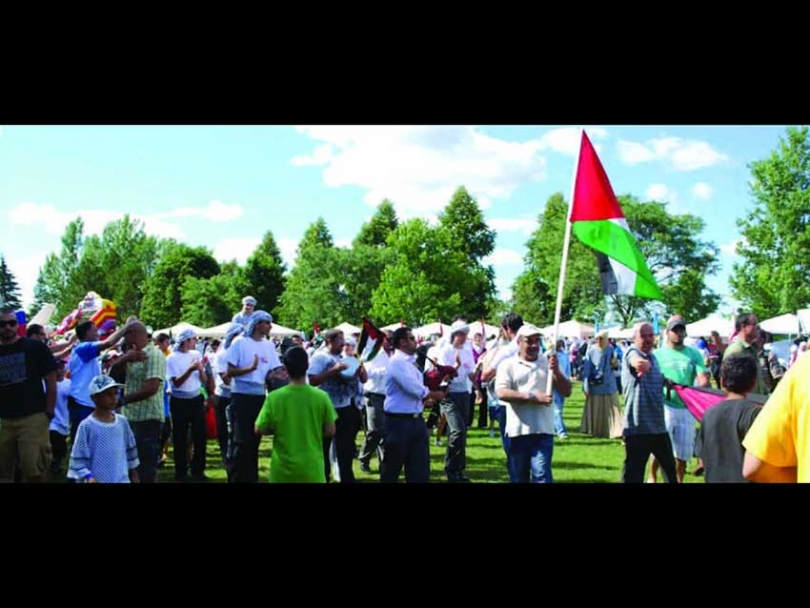 Sights and sounds from the Muslim world come to Ottawa.
Photo Credit: http://www.muslimsummerfestival.com
18
Aug


2012
Do you have a "bucket list"?  A list of things you'd like to do or accomplish before you die?  At the top of my list would likely be travel.  Meeting new people and hearing their stories inspires me.  Seeing how people live and trying new cuisines intrigues me.  There is just something so fulfilling about experiencing something new.
On July 14th, the Muslim Association of Canada in Ottawa held its annual Muslim Summer Festival.  I have attended many times in the past, but this year was the first time I visited every display and it made me realize how much I had missed out on in the years prior when I had just found a shady place to sit and greeted passers-by.  It was honestly like traveling the world, which is exactly what the organizers had worked so hard to achieve this year by naming the festival "The World in One City".
Have you ever been to Eritrea?  Me neither, nor had I ever heard of it, but I was fascinated to find out that this country which makes up part of what is known as the Horn of Africa, actually has no official language.  Tigre, Tigrinya, Arabic, English and Italian are understood by most citizens.
Next I traveled to Iran which had a beautiful poster display of the many cultural sites found within the country.  For many people, Iran is associated only with the Ayatollah, the Iraq-Iran war and president Mahmoud Ahmadinejad.  It's unfortunate that these topics have greatly overshadowed a country so rich in beauty, art, culture and history.  Iran is one of the oldest civilizations in the world and has contributed significantly to our current understanding    of astronomy, natural science, medicine, mathematics and philosophy.
My next stop was Jordan.  Did you know Jordan ranks third internationally for its participation in UN peacekeeping missions?  Jordan has dispatched several field hospitals to conflict zones and areas affected by natural disasters in many parts of the world.
There were over 20 country exhibits, unique shops selling clothing, books and jewelry and of course plenty of delicious food.  Being a family event, it was lots of fun for the kids. The festival offered pony rides, inflatable slides and mazes and much more.
This year, the summer festival fell right before Ramadan and smack-dab in the middle of Ottawa's heat wave.  With temperatures reaching 35 degrees that day, organizers would like to thank the thousands of Ottawans who attended the festival.  Special mention goes to Liberal MPPs Bob Chiarelli and Yasir Naqvi, Kanata Councillor Marianne Wilkinson and Mayor Jim Watson. To the mayor, we send our best wishes for a full and fast recovery.
Lena Hassan was a volunteer at the Muslim Summer Festival 2012.  
This article was produced exclusively for Muslim Link and should not be copied without prior permission from the site. For permission, please write to info@muslimlink.ca.