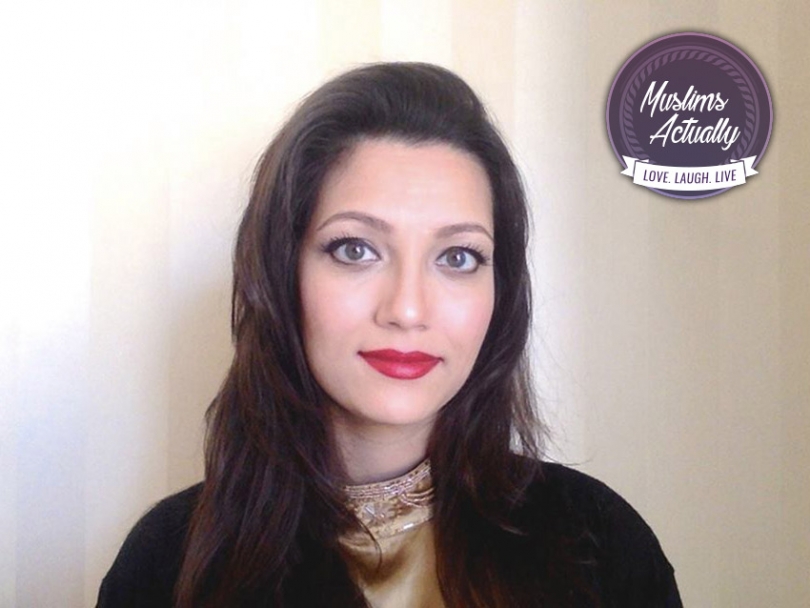 Interview with Pakistani Canadian Zehra Abbas, the founder of Studio.89
02
Jan


2017
Zehra Abbas is the Founder and President of YTGA (Youth Troopers for Global Awareness), a youth-led non-profit organization mobilizing and empowering young people for domestic and international social justice through campaigns, workshops and the arts. Zehra and the YTGA team launched a social enterprise in Mississauga called Studio.89, comprised of a fair-trade cafe, artademic resource centre, and community space. The cafe encourages ethical and healthy consumerism while hosting numerous community events and initiatives. The artademic centre offers arts, academic and lifestyle workshops as well as free resources and entrepreneurial opportunities. Zehra and her team have combined their multi-faceted talents to create the unique and dynamic Studio.89 model which facilitates both local and global action.
As an experienced member of the non-profit sector, Zehra has campaigned to Stop the Sexual Exploitation of Children in Canada, volunteered for War Against Rape in Pakistan, and worked with the Canadian Centre for Victims of Torture.
Where were you born and raised?
I was born in an army town in Pakistan called Wah Cantt. Raised in Toronto and Mississauga.
What did you study?
I studied Pharmaceutical Advertising, of all things.
What do you do for a living?
I'm starting up a social enterprise in Pakistan –Aasra.co
Tell us about Studio 89, how did it begin?? What lead you down this path to social enterprise?
Studio.89 was a result of our youth-led non profit, YTGA (Youth Troopers for Global Awareness), identifying gaps that existed in our local community. As we grew as an organization, we needed a place to work from. We also wanted this place to be open and accessible to the community, self sustaining, and to promote ethical consumption which plays a big role in local and global social justice issues we are so passionate about. We wanted anyone to be able to walk in and envision their place in our community hub. A space for activists, artists, educators, learners, social innovators, conscious consumers, coffee drinkers and cookie eaters.
Tell us about some defining moments that you may have encountered along the way?
We planned very naively to have the entire Studio.89 operation up and running in less than third of the time and in less than quarter of the cost it actually took in reality. That wasn't a lot of fun. It required a ton of patience and optimism to reach the end of the development journey. I'm glad our team worked through it though now that we look at how many people are enjoying Studio.89. I learned that vague-ish planning is almost helpful in a strange way. I feel better prepared and reposed dealing with any and all setbacks and curveballs that come up with Aasra now.
What is Aasra?
Aasra is a social enterprise that offers fair trade products created by women with disabilities, a significantly disadvantaged demographic, in Pakistan.
What kept you motivated to keep going?
Delusional optimism is ingrained in my veins. My parents are both very patient people who always look towards the bright side in life and handle any challenges they are faced with in a very placid manner. My husband is also very supportive and that's instrumental. His encouragement never wavers and this is tremendously important for pulling through those down-in-the-dumps moments. I have also learned to completely ignore the naysayers.
What advice would you give other youth that are looking to be engaged civically or otherwise?
Identify your passion, find what concerns you, research the crap out of it, learn everything, surround yourself with positive loving people, and be cognizant of your thoughts and feelings. Fear of failure when embarking on any new initiative is okay, it's normal. Just do what you need to do. Do what feels right. Seek smart and positive people to learn from.
Where do you see yourself in 10 years?
I'm working on growing and defining Aasra and am very enthusiastic to see where it goes. I'm a bit obsessed with travel and I do hope to be living in a place with gorgeous architecture and a loving community passionate about advocating for what is good and just. The way I see it, we either spend our days trying to make the world a better place or we don't. Every decision we make creates ripples so I hope to continue learning how to be a better person and make better decisions along my path.
This article was produced exclusively for Muslim Link and should not be copied without prior permission from the site. For permission, please write to info@muslimlink.ca.