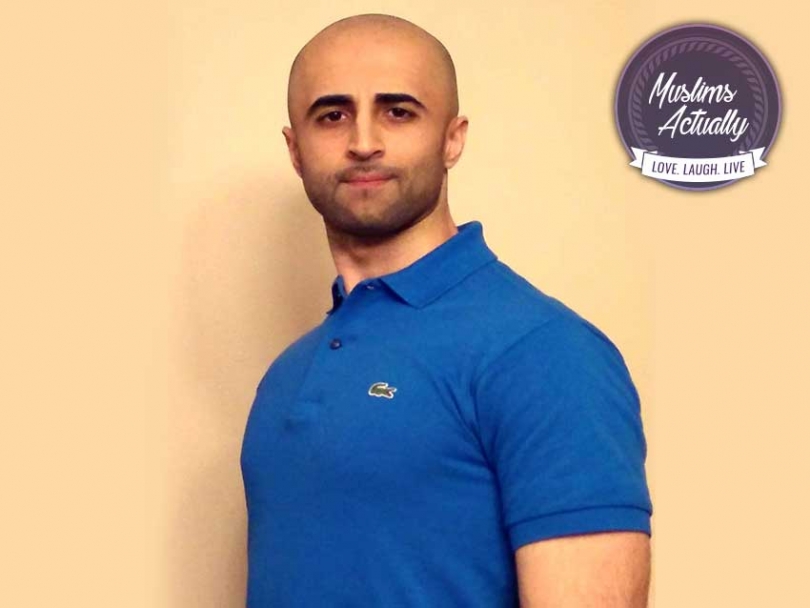 Interview with radiologist Vajid Khan
02
Jan


2017
Vajid Khan is the current chairperson of the Muslim Medical Association of Canada. Vajid is a radiologist and assistant professor at St. Joseph's Health Care at Western University. He grew up in Ottawa and has trained in every major city in Ontario. This has allowed him the pleasure of meeting many talented and diverse Muslims over his training. He is very passionate about building the Muslim community and envisions MMAC playing a critical role in helping our Ummah come together with the help of the people he has met just like yourselves.
Where were you born and raised?
I was born in London, England however we moved to Ottawa when I was an infant and I was raised there. I left after high school. Ottawa will always be my hometown and I owe it to my parents and the environment there for who I am today. I think it's a great place to raise a family.
What did you study?
I studied at Queen's University and completed a BSc in the Life Sciences, graduating ranked #1 in my faculty. I left after 3 years as I'd been accepted to medical school at UofT and Western. I completed my MD at Western, followed by a residency in Radiology at McMaster University and a fellowship in Cross-Sectional Imaging at UofT through St. Michael's Hospital. My studies have allowed me to undergo training and meet people all over Ontario which has been a valuable experience.
What do you currently do as a profession?
I am a Diagnostic Radiologist and Assistant Professor at St. Joseph's Healthcare London, Western University.  My practice includes virtually all imaging modalities (X-Ray, Ultrasound, CT, MRI, mammography) in all body parts head to toe.   I am able to also perform a number of non-vascular interventional procedures. That is a complicated way of saying I can use image guidance (Ultrasound and CT) to do various procedures like biopsies, abscess drainages and joint injections.  As a part of my academic practice I also teach medical students, residents and fellows. Teaching is one of my passions and I have already had the privilege of giving a couple of lectures at the medical school as well as didactic sessions and many rounds for our residents.
Did you always know you wanted to get into the health care system?
No, I initially wanted to be a geneticist and clone dinosaurs after seeing Jurassic Park as a child. Not joking.  I realized pretty quickly that was unrealistic.  I was in a rock band when I was 17 playing electric guitar and singing a little. I asked my father if I could pursue that as a career if we "made it."  He said "No." pretty bluntly but didn't tell me what to choose. He just suggested some criteria that he felt were important for a future profession. Those criteria, my interests and strengths intersected at medicine so I made my decision there. Little did I know how much I'd fall in love with radiology 5 years later.
When you aren't working what do you do?
There are a few things that keep me busy. I'm the Chair of the Muslim Medical Association of Canada. I also hold an annual charity picnic, outdoor volleyball tournament and recreational sports day called "Fungama" with a large team of friends and volunteers.  We raise funds to sponsor orphans through the Orphan Sponsorship Program by the MSA at UofT.  The event has grown over the years and coming into its 6th iteration this summer, we'll be sponsoring 21 orphans from across the world with the $12 000 we raised at the event last summer through the contributions of over 300 attendees.  I'm really into nutrition, body recomposition and weight training so that takes another chunk of time. Otherwise I enjoy movies, hockey (Go Sens Go!), playing the guitar and I'm also relatively socially active.
What is it that keeps you motivated to keep going?
This may seem a little morbid but fairly early on in medical school I came to terms with my mortality. When you start to see patients who are in the process of dying, it makes you reflect on life, God, Islam and what you're doing with your time. I'm constantly reminded that none of us know when our time has come to meet our Creator because of the work I do.  Whenever I open up a CT scan and see unexpected metastatic cancer in a young patient, it hits me hard and I get a little misty eyed sometime. That reminder is what motivates me to do the most good I can in the short amount of time I may have to do so in this life. This singular motivation helps me try to do the best that I can in everything I do.
What advice do you have to other young professionals about life and about achieving their goals?
Do what you love and are passionate about. Most professions that are worthwhile will make you work hard. There will be moments either during your training or career where you will be pushed to your limits and beyond and it's in those moments when you'll either crack under the pressure or push through. I know that my love for radiology is what has helped me in those moments.  If I had chosen a profession with an easier pathway, I doubt I would be as happy and satisfied by my career.  If you love something, you will also probably excel at it. The passion will carry over and you'll do excellent work which will in turn keep your career on an upward trajectory.
Anything else?
I think faith is really important, and for me specifically, Islam.  It is also what has kept me grounded during difficult times and helped me push through the challenges I have faced both professionally and personally.  I'd advise those who are struggling with their careers to refocus their intentions and direct more effort toward improving their faith and practice in parallel with their other endeavours.  It's important to build resilience and strength into our minds, our hearts and our bodies. Neglecting one could lead you down a path where all three suffer. Be honest, do unto others as you'd have them do unto you, be fair to others but definitely yourself as well, have values and never break them and show gratitude to God and to people who do nice things for you.
This article was produced exclusively for Muslim Link and should not be copied without prior permission from the site. For permission, please write to info@muslimlink.ca.